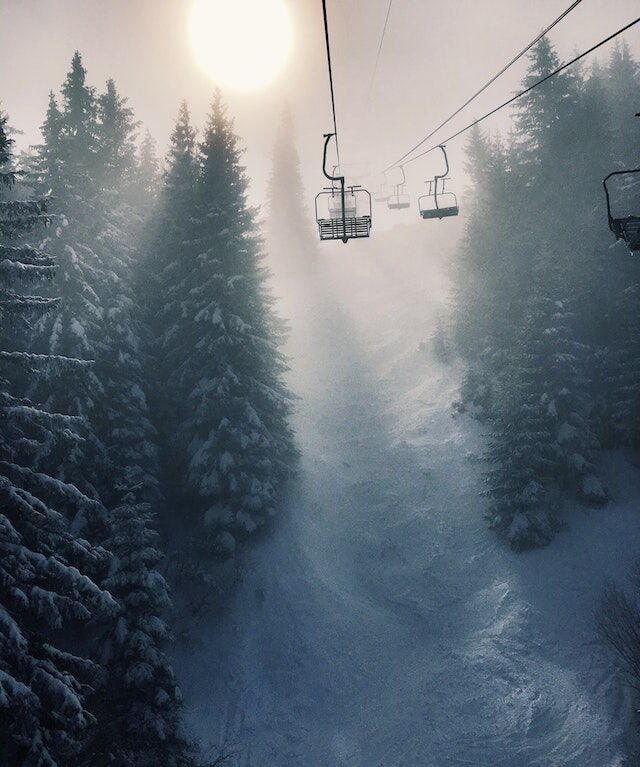 "Banff is one of a kind, and is one of my favourite ski destinations. The scenery is uniquely stunning, there's three great ski areas and the town is really lively with a good mix of restaurants, bars and shopping."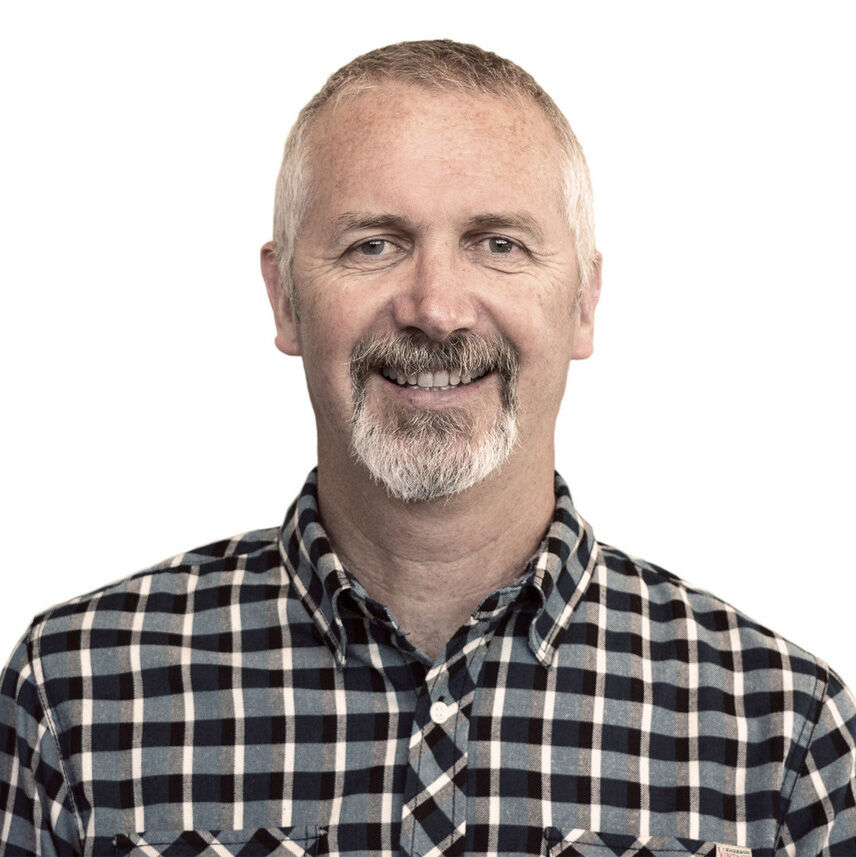 Banff Ski Holidays
The historic ski resort of Banff has achieved iconic status within the global winter sports community thanks to its exceptional slopes and energetic atmosphere. Drawing in everyone from young families to professional skiers and boarders, it's a fun-loving winter utopia.
Explore the Slopes
Banff offers easy access to unbelievable ski terrain spread over three separate resorts – Banff Mount Norquay, Sunshine Village and Lake Louise – all connected to the town of Banff by free ski shuttle. Using the Tri-Area ski lift ticket you can choose where to ski and when.
Whilst Banff Mount Norquay is the smallest, it's also the closest to downtown Banff, and is the perfect place to start your adventure, get your ski legs back and ease into your holiday. Expect great beginner and intermediate terrain through tree-lined trails with amazing Rockies views, and some pretty challenging advanced skiing too. Norquay is a fun and family-friendly resort - a great place to learn your craft and perfect your progression. It's which also offers night skiing, 8 lanes of tubing fun and a fully lit terrain park. It's the best-kept secret in the Canadian Rockies!
Sunshine sits about 20 mins from Banff way up on the Continental Divide and boasts one of the longest seasons in Canada (November through to late May). Expect amazing snow on more than 3,300 acres of world-class ski terrain spread over three distinct mountains. There is definitely something for everyone at Sunshine – plenty of gentle and wide beginner runs, long cruising intermediate trails and loads of advanced terrain to scare even the bravest.
Then there is the mighty Lake Louise with terrain designed so that skiers or boarders of any ability can ski together with beginner, intermediate and expert runs from the top of every chair. Lake Louise is 60kms from downtown Banff. It's one of the largest resorts in North America with over 4,200 acres of ski terrain and boasts some of the most iconic scenery of any ski resort world-wide. Lake Louise is known for its variety from gentle beginner slopes to long cruising runs above and below the tree-line, glades, chutes and a huge back bowl network of off-piste possibilities and secret stashes.
All in all, the three resorts complement each other wonderfully – they're all different, and that's part of the charm.
Enjoy the Resort
The snowy streets of downtown Banff are packed with welcoming cafés, fantastic restaurants, quirky boutiques and friendly bars. As a bona fide mountain town, it has an unpretentious atmosphere that celebrates its traditional heritage and embraces modern trends at the same time. Locals and visitors mingle happily, brought together by a shared love of spending time in the great outdoors.
Banff après-ski covers everything from innovative fine dining to chilled out beers around roaring log-burners. Enjoy the Canadian beer culture with a cold pint at a craft brewery, sample such local culinary delicacies as elk steak and bison burgers, or sip fine wines in a stylish bistro as you watch the sun set behind a silhouette of peaks and ridges. After dark, things tend to get lively as Banff's bars and clubs crank up the floor-filling tunes.
Where to Stay
We've carefully hand-picked the best accommodation options in Banff for you. Treat yourself to a stay in one of the resort's world-class luxury ski hotels, complete with 5-star facilities and unparalleled service. Relax in a secluded ski-in/ski-out alpine lodge where you can bask in sweeping views and the tranquillity of the wilderness. Or maybe you'd prefer a comfortable room in a charming downtown inn with Banff's bustling après-ski on your doorstep? Whatever your preference, we have something to suit all tastes and preferences.
NEW for winter 2023-24 will be the Moxy Banff and the Canoe Hotel & Suites - watch this space...
Getting to Banff
Ski Independence offer a choice of airlines flying from London into Calgary and we provide complete flexibility to choose the day of departure, holiday duration, choice of airline and cabin type. We have the freedom to build you the perfect holiday itinerary around the best flight options that suit you, and not around a product we're committed to sell.
All of our holidays to Banff include a shared shuttle transfer from Calgary operating to set departure times. We also offer a full range of private transfers. That said, the area is perhaps best explored with the flexibility of a self-drive car, SUV or minivan. We offer 'Gold' option car rental which includes all the mandatory taxes & fees. We can also offer vehicles with SatNav.
Main image: Noel Hendrickson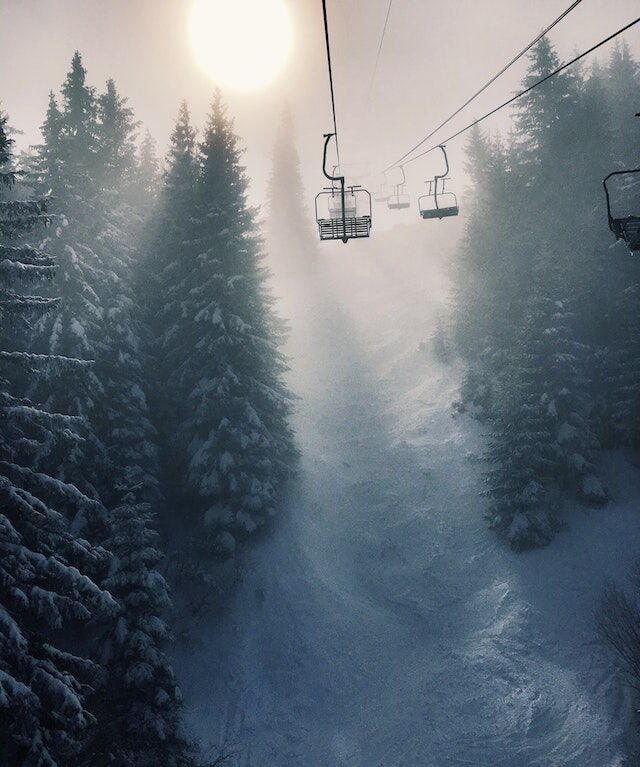 "Banff is one of a kind, and is one of my favourite ski destinations. The scenery is uniquely stunning, there's three great ski areas and the town is really lively with a good mix of restaurants, bars and shopping."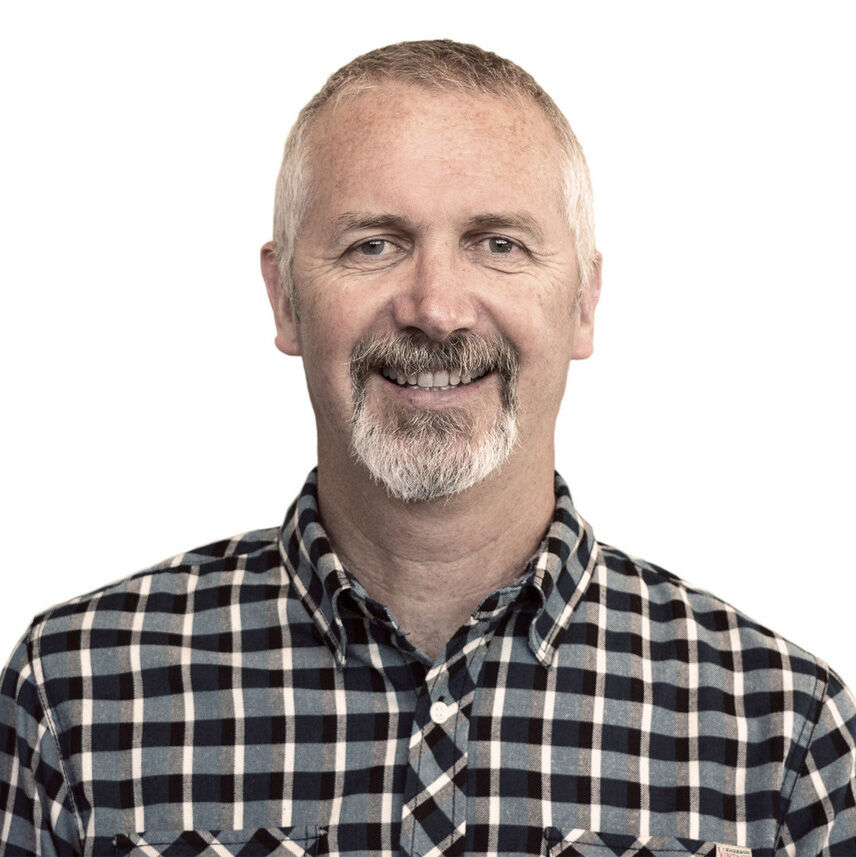 3548 acres (Sunshine & Norquay), 4200 acres (Lake Louise)
Sunshine 5440–8954ft, Norquay 5350–7000ft, Lake Louise 5400–8650ft
Nov
Dec
Jan
Feb
Mar
Apr
May
Sharon Seton
06/03/2022
We have been travelling with you for multiple years and trips now and sorry to say "you're stuck with us". We love the service you offer and when needed as we have done before (hubby broke his leg) you were AMAZING and excellent to me. So supportive. Your staff and always attentive and respond quickly. We will be back next year!
Offers in Banff
Book by 31st October to access these family friendly offers
Après-Ski in Banff
Banff has an awesome après scene, mostly centred around Banff Avenue and Bear Street right in the middle of the town. Expect everything from crazy Canuck style pubs to breweries and distilleries to elegant wine bars. Banff has it all in abundance. Ski to the base of Sunshine or Norquay and you'll certainly find a place to have a quick beer, but the vast majority will jump on the free ski bus back to downtown Banff. Here's a few suggestions to help start your après engines:
St James' Gate Irish Pub
This is a traditional ski town Irish après bar offering great beer and food. The St James' Gate was built and manufactured in Dublin and then imported and re-constructed in Banff. It has a genuine warm, friendly atmosphere and is a popular spot for locals as well as visitors.
Rose & Crown Pub
If you like live music, good beer and pub-grub, the Rose & Crown is one of Banff's premier après hot spots. Expect daily drinks specials, great Canadian comfort food and a rowdy but friendly atmosphere.
Park Distillery
The spirit of Banff. This is a restaurant and working distillery in downtown Banff, offering campfire-inspired food and a range of spirits distilled on site. The gins and vodkas are exceptional – try the Park spirits tasting flight 6 x 3oz shots. As you'd expect, the cocktail choices are amazing, and they serve beer too. Book yourself a distillery tour to learn more.
Three Bears Brewery
Popular brew-house in downtown Banff with a great restaurant where food for every mood is created to pair with a beer made here. Grab a beer, listen to some live music, kick back and relax.
Bear Street Tavern
Signature pizzas, sandwiches and cast iron specialities are the thing here. Enjoy a beer or a bear-sized cocktail and finish with a legendary pizza.
The Canadian Brewhouse
Banff's top sports bar with an unfeasibly large amount of huge TVs showing an unfeasibly large amount of ice hockey. Expect great beer, daily specials, a Canadian classic food menu and a vibrant atmosphere.
Banff Avenue Brewing Co.
This is a multi-venue après spot with a vibrant pub serving great craft brews and pub-food favourites, a street-level tap-room serving flights of Banff's best craft brews complemented by a solid appie menu, and a fabulous pizza & pasta restaurant. All your après, right in one location.
Rundle Bar (Fairmont Banff Springs Hotel)
If you like your après a little more upscale, then the Rundle Bar in the Banff Springs is the perfect spot. Great views of the Bow Valley, nice comfortable seating with table service and a huge drinks menu offering pretty much everything alcoholic and more. Nice après food menu too.
Dining in Banff
Banff has a fantastic range of really good restaurants to choose from. You'll find pretty much every world-wide cuisine or style here, and venues to match every budget from uber-fine dining to family-friendly cantina-style. Here are some of our recommended restaurants in Banff:
1888 Chop House (Fairmont Banff Springs Hotel)
A modern take on a traditional chop house, enjoy prime cuts of Alberta beef and wild game, with a focus on sustainable and locally sourced ingredients. Executive chef JW Foster sums up the experience as "A Celebration of Alberta Farming and Fine Dining".
Brazen
Brazen is located inside the historic Mount Royal Hotel right in the very heart of downtown Banff. Expect contemporary takes on classic cocktails, seasonally-inspired Canadian fare and a state of old-world style.
The Vermillion Room (Fairmont Banff Springs Hotel)
This is the Banff Springs bustling Brasserie serving dishes with French elegance and Canadian charm. Expect a thoroughly good menu, an extensive wine list and a really nice relaxed ambience. Open for breakfast, brunch and dinner.
Block Kitchen and Bar
One of the newest eateries in town, Block is marketed as a tapas and sandwich bar, but is so much more than this. Offering an intimate dining experience and Asian fusion and European inspired dishes, this locally-owned restaurant serves up healthy plates, a daily specials board and a wide selection of wines, beers and cocktails.
Castello Ristorante (Fairmont Banff Springs Hotel)
This popular Italian restaurant has a genuine feel to it, offering guests wonderful elevated Italian favourites in a fun, relaxed atmosphere. The authentic Italian food and wine here is exceptional.
Eden (Rimrock Resort Hotel)
Perhaps Banff's finest dining experience. The exquisite Eden restaurant is a wonderful destination to enjoy a superior French menu, which also includes regional Canadian produce. Choose from a series of 3 or 5 Course menus with wine pairings, or a la carte. This is one for a special occasion.
Primrose (Rimrock Resort Hotel)
The view of the Rockies from this restaurant down the magnificent Bow Valley is a delight. Don't let that distract you from the amazing food though. Primrose is casual yet elegant and offers a Canadian–inspired menu packed with local produce. It showcases the very best of the region.
Anejo
With the largest selection of tequila in Canada (over 200), Anejo combines the spirit of Mexico with truly authentic Mexican cuisine. The décor is vibrant and the hand-crafted margaritas are legendary. This is a fun place, and one to not be missed.
Earls
This busy bar and restaurant offers something for everyone. Their menu includes food choices from around the world, from curries to pastas, steaks to sandwiches. Small town charm with a big city taste.
The Keg
A relaxed atmosphere, helpful staff and superior steaks await you at The Keg. Diners can choose to eat in the welcoming dining room, or opt for the more casual and lively bar. The Keg has two venue in Banff – one downtown and the other within the Banff Caribou Lodge.
Melissa's Missteak
Melissa's has a new location on Banff Avenue! Visit Mel's sports bar for a quick drink before heading on in to Melissa's for dinner. Expect Alberta Certified Angus Beef, lobster, seafood and a range of local Canadian classics.
Sky Bistro
Overlooking the town of Banff at the top of Sulphur Mountain, the Sky Bistro is a restaurant like no other. Ride the Banff Sightseeing Gondola from just above the Rimrock Resort Hotel to the top of the mountain. With a panoramic view of the Rockies, this is a special place. Enjoy a menu which is classically Canadian with an emphasis on local produce. There's a full bar and a huge deck for that special picture.
Saltlik
For a night to remember-experience Saltlik! Offering Banff's largest choice of top-quality 'AAA' and Canadian Angus beef, complimented by a diverse wine list, Saltlik offers guests a memorable evening in elegant surroundings.
Activities in Banff
There are plenty of non-skiing activities in Banff should you choose to take the opportunity to explore this beautiful national park. Ice walks, cross country skiing, snowshoeing and dog sledding are all firm favourites. Anyone wishing to sample Canadian sporting culture can take a trip to Calgary to see the Calgary Flames in action – Calgary's revered NHL ice hockey team – be warned though: it can get very noisy!
Activities available in Banff:
Dogsledding
Ice Walks
Heliski Powder Adventures in the Purcells
Sleigh Rides
NHL Ice Hockey
Snowshoeing
Winter Sightseeing Tours
Dogsledding
For an unforgettable experience, you can't beat the excitement of dog sledding! You can learn how to harness and guide the dogs, relax and enjoy the ride, or even take the reins yourself, under the guidance of your instructor. You'll fall in love with these magnificent animals as you come to appreciate the art of dog sledding. Photo opportunities abound throughout your unique day enjoying the Rocky Mountains in a truly original Canadian manner. A delicious Canadian lunch is served, including beef stew and bannock, beef jerky and baked apples.
Ice Walks
Three options are offered, in three different canyons, each offering a unique perspective to the ice walker:

Tour 1.

Traverse a frozen stream through Grotto Canyon; see unique rock formations, ancient native rock art, and the mountain's geological history. Ice climbers can often be viewed ascending the frozen waterfalls.
Tour 2.
Walk steel pathways specially constructed in the canyon walls to give a heightened view of the canyon below. Hike through wildlife-rich habitats as you journey to the trailhead and look for clues as to how Johnston Canyon was formed. This Ice Walk will take you past the lower falls up to the awe-inspiring upper icefalls. Guests enjoying this particular walk should dress appropriately in skiwear, including hats, mittens and warm boots.
Tour 3.
Take a headlamp-lit hike up to historic Stewart Canyon Bridge beneath the breathtaking canopy of the night's sky. Head out along Lake Minnewanka's shoreline and listen carefully to the sound of the frozen' lake's ice cap cracking and learn about the lake's indigenous history. At the walk's end, enjoy the cosiness of a campfire, a warming mug of hot chocolate and some mouth-watering toasted marshmallows! Guests are advised to dress warmly in skiwear, including hats, mittens and warm boots.
Tour itineraries are subject to changes.
Heliski Powder Adventures in the Purcells
Enjoy the exhilaration of skiing untracked powder high in the majestic Purcell Mountains Range with RK Heliski.
Heli-skiing in the Canadian Rockies is one of the most awesome skiing adventures you can have! Under a clear blue sky, on fresh untracked snow, with awe-inspiring scenery, challenging terrain and great company, this will be a day you'll remember forever!
RK Heliski is based in Panorama, British Columbia; their heli-plex is situated on the periphery of the Panorama Mountain Village. A choice of packages is available, from days, to multi-day experiences, including private trips. For all experiences, guests must be able to confidently ski blue runs. Daily packages are available from Banff, with a transfer across to Panorama. Please check that your travel insurance covers you for heli-skiing before signing up.
Sleigh Rides
What could be better than an exhilarating sleigh ride through the crisp winter air? Sit back and relax as you enjoy spectacular Rocky Mountain views and journey through the beauty of Bow River Valley to the less well-travelled areas of Banff.
NHL Ice Hockey
Hockey is HUGE in Canada and an opportunity to catch a live game is not to be missed! Cheer on the Calgary Flames as you experience this fast-paced, all-action sport, fun with a difference for the entire family. Games are held at the famed Calgary Saddledome.
Snowshoeing
The perfect activity for the non-skier and skier alike, snowshoeing is a wonderful opportunity to escape the bustle of the slops and head into the scenic wilderness of the Banff National Park. The Paint Pots tour introduces guests to the snowshoe experience and educates them in the history of Banff's native peoples, explorers and fur traders, who lived and traveled through the Rockies. Some of these early adventurers' clothes and equipment can be observed, as can the techniques, they used to survive and earn a living in this sometimes-hostile environment. Once you reach Paint Pots, you'll enjoy the reward of a definitive Canadian treat, Hot Maple Taffy!
Winter Sightseeing Tours
All our tours use modern 24-seat coaches. They're led by friendly, knowledgeable guides who can't wait to impart their knowledge to you! We offer Banff hotel pick up and drop off., light refreshments, use of binoculars and sporting scopes as well as the opportunity to handle interpretive items.
Tour 1. Discover Banff and its Wildlife
Explore fascinating Banff landmarks and seek out local wildlife in their natural winter habitat. Find out about their behaviours, and their secrets to surviving in a cold, harsh environment. This tour has a 95% success rate for spotting wildlife! Learn about the Bow Valley's history and the story of the three railway employees who came across a hidden treasure.
Tour 2. Discover Lake Louise and the Ice fields
It was the beauty and isolation of the Canadian Rocky Mountains that first attracted visitors to the National Park. View this spectacular landscape for yourself as you journey to Lake Louise and Bow Lake. You will be educated in local mountaineering history and discover how a tragic accident at Lake Louise shaped Canadian mountain culture. Your journey also includes visiting the source of the Bow River and takes in Num Ti Jah, an historic hunting lodge dating back to the early twentieth century.
Reviews of Banff
Sharon Seton
06/03/2022
We have been travelling with you for multiple years and trips now and sorry to say "you're stuck with us". We love the service you offer and when needed as we have done before (hubby broke his leg) you were AMAZING and excellent to me. So supportive. Your staff and always attentive and respond quickly. We will be back next year!
Jonathan Narbett
02/03/2022
Huge thanks to Karen and Gareth for their excellent support, firstly shifting the whole trip from 2021 and then moving things back a day to enable us to keep the direct LHR-YYC flight. Looking forward to returning to Bannf!
Jonathan Narbett
10/02/2022
Excellent breakfasts