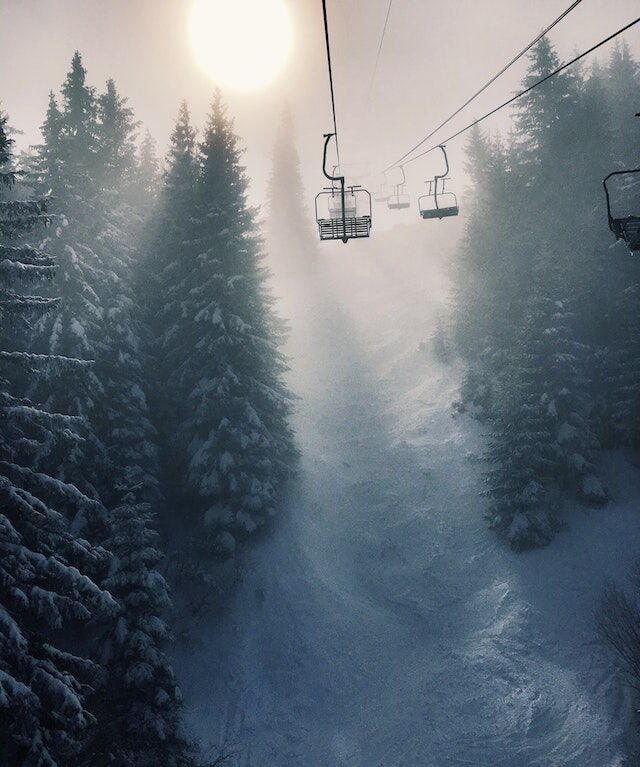 "If you're looking to visit Canada for the first time, Tremblant is an excellent choice. A shorter transatlantic flight and less time difference means that you can hit the slopes on your first day with full enthusiasm and if you do start to tire, then a Quebecois hot chocolate will be sure to hit the spot."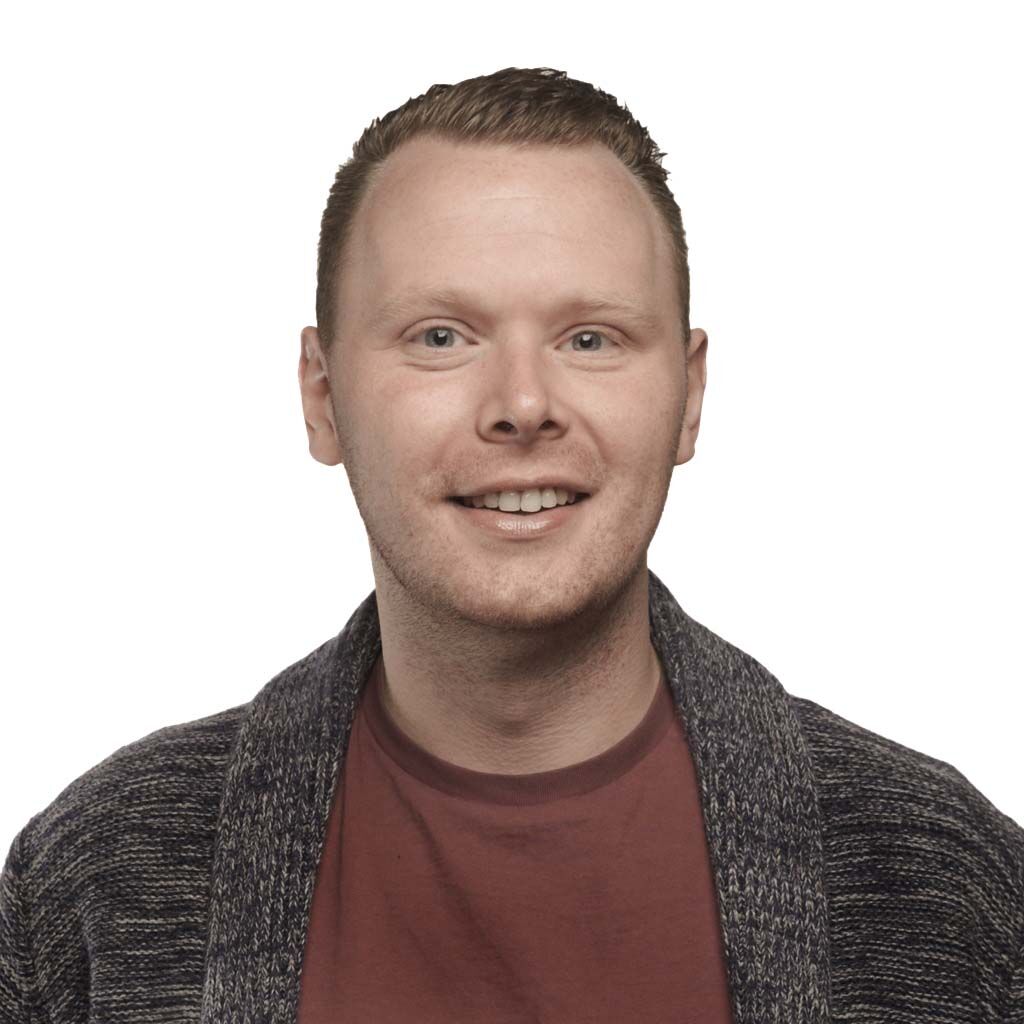 Tremblant Ski Holidays
Tremblant is a small but perfectly formed ski mountain village in the heart of Quebec in Eastern Canada. Its mountain summit at 2871ft offers spectacular panoramic views out over the Laurentian Mountains. For its size at just 665 acres it packs a hefty punch offering 14 ski lifts and 96 ski trails spread over four mountain faces all backed up with one of the most powerful and sophisticated snowmaking systems in North America. It's firmly family focused for sure, but has plenty of terrain and features to tempt even the most experienced skier or rider.
Tremblant has a distinctly Gallic air taking its main architectural influences from Europe. The resort is made up of narrow pedestrianised streets, crammed with interesting shops, bars, patisseries and cafés and, being in the heart of Québec, the French language is all about you. Friendly Canadian service also abounds here, as well as great quality slopeside accommodation with a genuine cosmopolitan vibe.
Skiing in Tremblant
The resort ski lift network and terrain have been beautifully designed for all levels of skier and rider. Beginners are particularly well catered for in Tremblant with a nice learn-to-ski area for adults and kids, a great ski school programme, safe slow-ski zones and loads of long, wide, tree-lined cruisers allowing novices to build their confidence and join in the fun even from the very top of the mountain.
Intermediates will love making laps on the top to bottom trails, perfect for getting miles under the skis using one of the two high speed lifts that run from the ski base(s) - the Express Gondola on Versant Sud and Duncan Express Quad on Versant Nord. With a vertical of over 2,100ft this is not a small mountain. If you are an adventurous intermediate and feel like trying something new, Tremblant has excellent gladed runs at varying pitches – the trees are nicely spaced and the tracks through them clearly evident – try 'Reaction' and 'Sensation' over by The Edge chair.
Expert and advanced skiers and riders have just about half of the mountain dedicated to difficult and extreme terrain, and the upper mountain on both sides has a huge choice of gnarly drops through the trees with a pitch up to a squeaky 42 degrees. Expect chutes, bumps, steeps, awesome groomed black runs and a mountain that feels much, much bigger than its stats would suggest. Tremblant will host its first FIS World Cup alpine skiing events for over 40 years when the FIS Women's Alpine World Cup returns to the resort on 2nd and 3rd December 2023.
At the end of the day make tracks for Le P'tit Caribou – considered one of the best après-ski bars in Canada, with great cocktails, weekly live music and a unique Tremblant vibe. Dancing on the bar is essential behaviour…
Getting to Tremblant
Ski Independence offer daily direct flights to Montreal from Heathrow with Air Canada and British Airways, and we provide complete flexibility to choose the day of departure, holiday duration, choice of airline and cabin type. We have the freedom to build you the perfect holiday itinerary around the best flight options that suit you, and not around a product we're committed to sell.
All of our holidays to Tremblant include a private transfer from Montreal airport.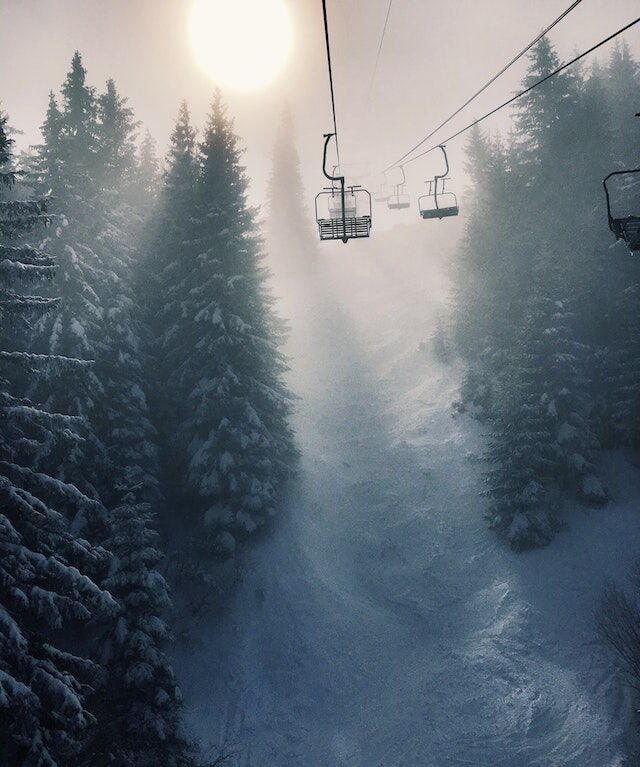 "If you're looking to visit Canada for the first time, Tremblant is an excellent choice. A shorter transatlantic flight and less time difference means that you can hit the slopes on your first day with full enthusiasm and if you do start to tire, then a Quebecois hot chocolate will be sure to hit the spot."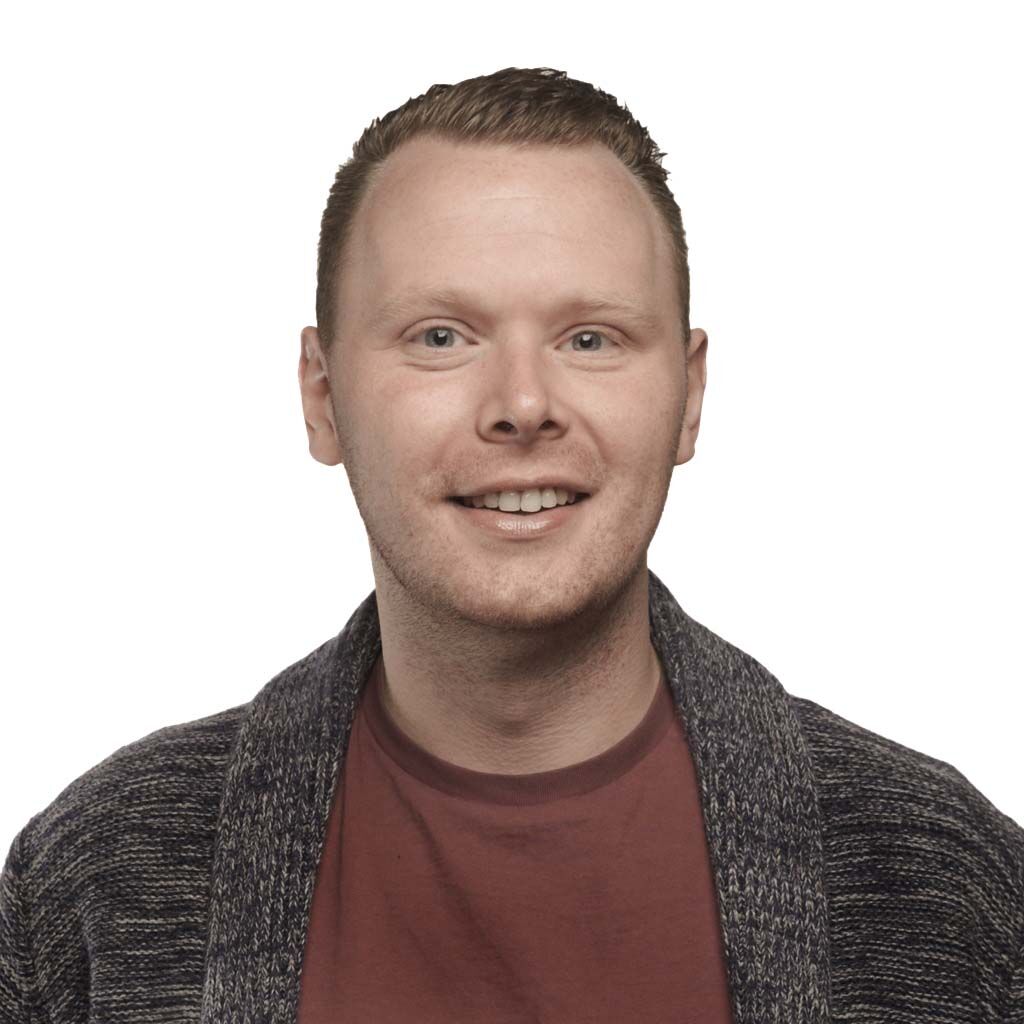 Après-Ski in Tremblant
The undeniably charming Tremblant has an almost Gallic air, and you will certainly hear French spoken as you explore this picturesque pedestrian village. Here the mood is festive no matter what the time of day, but in the evenings, the excitement is tangible! Après-ski in Tremblant has something to delight everyone; even simply wandering the pretty streets is a pleasure in itself. After your exertions on the slopes, you can easily justify indulging yourself in the blissfully indulgent cakes in La Chouquetterie!
For an après-ski drink with friends, in a fun atmosphere, check out La Forge and Le Shack, both open for lunch and dinner, and offering the perfect destination for a family meal. At Micro brasserie La Diable you will find home-brewed draughts, or you could really treat yourself to up market cuisine at La Grappe à Vin, where the innovative menu features speciality regional and gastronomic dishes from around the world. Winning accolades such as "the Wildest Ski Bar in North America" (Forbes magazine) and "Best Après-ski Bar" (Ski Canada magazine) Le P'tit Caribou is open for guests to party until 3am.
Dining in Tremblant
With such an abundance of wonderful restaurants to keep everyone happy, your dilemma in Tremblant will be deciding which ones to frequent!
As a popular destination, booking ahead to secure your table is strongly suggested, particularly between 7pm and 9pm and throughout the bustling Christmas/New Year and Easter periods.Tremblant's guests tend to follow a relaxed dress code, and while some visitors will enjoy dressing up, this is definitely not a requirement.
Axe Bar & Lounge
The Axe Bar is an unparalleled option for specialized cocktails and light bites. Situated in the Fairmont Tremblant, this is a superb bar offering fantastic slopeside views, and serves as a great starting point to the evening ahead.
Choux Gras Brasserie Culinaire
With a new retro design that helps create a lovely glittering and warm atmosphere, this culinary Brasserie set within the Fairmont, is a fine-dining experience like no other. Expect an extensive wine list, a relaxed ambience and an unforgettable evening of culinary delights.
Restaurant Le Comptoir
Casual family-friendly option with a wide choice of quality cuisine focussed on local ingredients. Great for breakfast - our favourites are the amazing eggs Benedict and the must-try homemade muesli. In the evenings, Le Comptoir evolves into a more Italian cuisine themed restaurant.
Ricochet
If you're looking for a quick coffee and a pastrie, or a casual lunch, then head for Ricochet - great speciality coffees, classic cake selections and some well thought out grab'n'go items, all served in a cafe-style setting.
La Quintessence Restaurant and Wine Bar
La Quintessence offers fine dining in a relaxed atmosphere and has been recognized for its culinary excellence with a four-diamond rating, awarded by the CAA/AAA, one of only thirty restaurants in Quebec to have earned such an honour. Guests at La Quintessence have three different options when it comes to where they want to enjoy their meal; there's the 80 seat dining room, also the Jardin des Saveurs, which has a more intimate ambiance and sometimes features live music, and then there's the Wine Bar. Wine lovers will delight in La Quintessence's extensive wine cellar, which has a capacity for 5,000 bottles and an award-winning sommelier who can guide guests to that perfect bottle to accompany their meal.
Bullseye Saloon and Grill
Conveniently situated in the centre of Place St. Bernard in Mont Tremblant, the Bullseye exudes a trendy, Western feel in a lively, upscale environment. Perfectly cooked steaks are at the forefront of Bulleye's menu, which also includes seafood options. Sandwiches and hamburgers are offered on the lunchtime menu, and options for children and for groups are also available. Aiming to provide a great atmosphere for every guest and on every occasion, the Bullseye offers a variety of locations for you to enjoy your meal, including a family section, a bar, a more intimate romantic section, and an outdoor terrace during the summer months.
La Forge Bar and Grill
La Forge Bar and Grill has two dining venues on site. On the first floor can be found The Bistro de la Forge, the perfect venue to meet up with friends after a day on the slopes. With unbeatable vistas of Place St-Bernard and the mountains, the Bistro de la Forge serves cuisine, which celebrates seasonal influences in its fresh salads, pasta dishes and delectable steaks. Sandwiches and soups in a bun are also on the menu. Perfect for family dining for lunch and dinner, the Bistro de la Forge also offers live music and entertainment.
Restaurant La Forge
Up on the second floor is located the Restaurant La Forge, specializing in fresh meats grilled over a maple wood fire. Winner of the Wine Spectator's Excellence and Carte D'Or awards for its wine list, Restaurant La Forge's ambiance recalls that of yesteryear, with its featured décor or wood, leather, and wrought iron.
Pizzateria
A family-friendly Italian restaurant, which caters to all, Pizzateria, has a fun, casual atmosphere and a delicious menu offering pizzas, pastas, salads, and a children's menu.
Restaurant La Savioe
Restaurant La Savoie: Relax and enjoy a warming fondue at the Restaurant La Savoie. The perfect place to kick back and relax with family and friends at the end of the day, Restaurant La Savoie offers a variety of fondue dishes, plus meat and seafood entrees, and a children's menu. The restaurant has a traditional feel of the French Alps, with friendly service and a fun atmosphere.
Seb L'Artisan Culinaire
Seb L'Artisan Culinaire aims to surprise diners with creative blends of unexpected flavours and aromas. Using fresh, regional produce to great effect, the restaurant celebrates the culinary arts with menu choices from such diverse sources as Brittany, Sicily and Spain, a true original!
Le Shack
Le Shack is a happening restaurant and bar. It's laid back atmosphere makes it the perfect setting for every occasion, whether that be an intimate dinner for two, or a large gathering of family or friends. Le Shack offers diverse dining options which include a wonderful breakfast buffet and a children's menu as well as a dinner menu that reflects seasonal nuances. The ambiance is relaxed and the décor definitely mountain inspired. With friendly, attentive service, terrace barbeques and a lively bar, Le Shack truly has something for everyone.
Activities in Tremblant
Dog Sledding
Enjoy the exhilaration of being whisked along 54km of backcountry trails by your own team of dogs as you follow the lead of your experienced guides. Travel to a delightfully cosy Quebec log cabin where you can choose to simply sit back and relax, or eat lunch in this memorable wooded setting. Dog sledding will delight all members of your group, whether old or young and whatever their level of experience.
Ice Climbing
No previous experience is required in order to try your hand at ice climbing! A professional instructor will teach you basic climbing techniques and protocol for top rope climbing and then you will be ready for the invigorating challenge of a frozen cliff face on Mont Tremblant, go for it!
Sleigh Rides
These highly enjoyable sleigh rides are offered both during the day, and in the evening, and are certain to delight everyone in your group, both the young, and the young at heart!
Scandinave Spa
Nestled on the shores of the Diable River only minutes from the resort, the amazing Scandinave Spa Mont-Tremblant offers the rejuvenating experience of a Scandinavian Baths in a peaceful and natural environment. Invigorate and cleanse your body and mind in a cycle of hot baths, refreshing rinses and rest.
Brind'O Indoor Family Waterplay Complex
Make some time for a visit to the newly remodelled Brind'O indoor family waterplay complex (which replaces Aquaclub La Source). Thanks to a recent $3.8M investment, Brind'O now features four water slides, 35 interactive waterplay games, a hot-tub and a fitness centre.