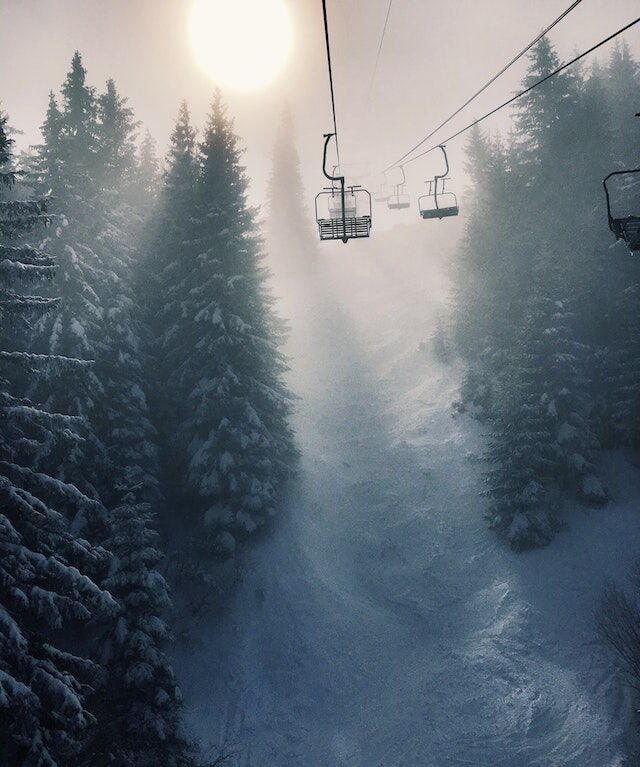 "Ski Independence offers daily transfers from Lake Louise to both Banff and Jasper, allowing you to create an amazing Alberta 3-centre holiday. Stay a minimum of 3 nights in each iconic Fairmont hotel in Banff, Lake Louise and Jasper, for a 9 night itinerary and make big savings on your accommodation."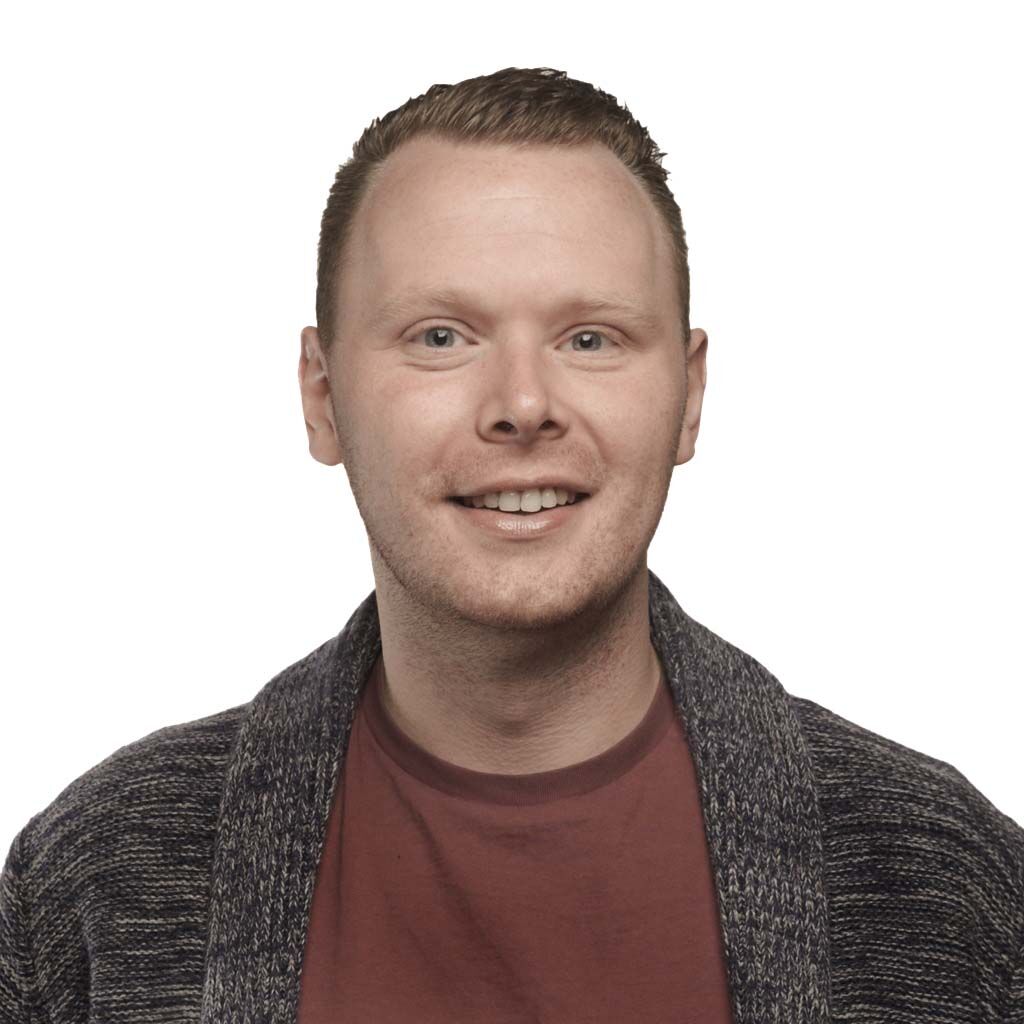 Lake Louise Ski Holidays
Deep within Banff National Park close to the shores of a vast frozen lake, lies the stunning resort of Lake Louise. Encircled by a dramatic backdrop of snow-laden forests and the peaks and glaciers of the Canadian Rockies, you couldn't dream up a more idyllic setting.
Explore the slopes
Lake Louise boasts over 160 ski trails to suit skiers and boarders of all ages and abilities. On the lower slopes you'll find gentle tree-lined runs, while the upper slopes are all about wide, open trails with spectacular views. Advanced skiers and riders can try their hand at the World Cup downhill run or head over the top of the mountain to play in vast snow bowls and exhilarating powder chutes.
Brand new in 2021 the West Bowl added an extra 480 acres of skiable terrain and the first expansion in Lake Louise for 25 years, all serviced by the new quad Summit chairlift.
The unique layout of Lake Louise's ski area is made for mixed ability groups. With novice, intermediate and advanced trails leading off from the summit of every chairlift, you can happily explore, safe in the knowledge there's a route down for everyone. Freestylers can head to the Showtime Terrain Park, one of the biggest in western Canada, while budding ski and snowboard cross racers can test their skills on the berms and jumps of the resort's world-class Snow Cross course.
Enjoy the resort
The hamlet of Lake Louise is small and picturesque with a handful of shops and bars. Most of the resort's dining and après-ski takes place within its superb hotels, making it a wonderfully tranquil destination for those who wish to focus their energies on the skiing. That said, there are also plenty of non-skiing activities to be enjoyed in Lake Louise, whether you fancy dog sledding through the forests, stargazing on a moonlit snowshoe tour, or ice skating on the frozen lake.
Lake Louise is located just 40 miles from the lively resort of Banff. With not one but two ski mountains to discover there (Banff Sunshine and Mt. Norquay), why not consider a twin-centre itinerary, spending time in both resorts? You can ski a combined total of around 8,000 acres across all three mountains with a SkiBig3 lift ticket, which includes convenient daily transfers.
Where to Stay
Our featured Lake Louise accommodation offers a great mix of styles from exquisite five-star hotels to cosy inns and lodges. All are located just 5-10 minutes from the base of the Lake Louise ski area, with free ski shuttles regularly transporting guests to the slopes. If the idea of luxurious lakeside accommodation with first-class facilities appeals, we can't recommend the Fairmont Chateau Lake Louise highly enough. Situated right on the shores of the lake, it offers breath-taking views amidst classically beautiful décor. You'll find rustic Canadian charm aplenty in Lake Louise's mountain lodges and inns. Think roaring log fires, exposed timber and a warm welcome, with contemporary luxuries like rooftop hot tubs complementing things nicely.
Getting to Lake Louise
Ski Independence offer a choice of airlines flying from London into Calgary and we provide complete flexibility to choose the day of departure, holiday duration, choice of airline and cabin type. We have the freedom to build you the perfect holiday itinerary around the best flight options that suit you, and not around a product we're committed to sell.
All of our holidays to Lake Louise include a shared shuttle transfer from Calgary, but the area is perhaps best explored with the flexibility of a self-drive car, SUV or minivan. We offer 'Gold' option car rental which includes all the mandatory taxes & fees. We can also offer vehicles with SatNav. We also have a full range of private transfers too.
Main image: Travel Alberta / John Price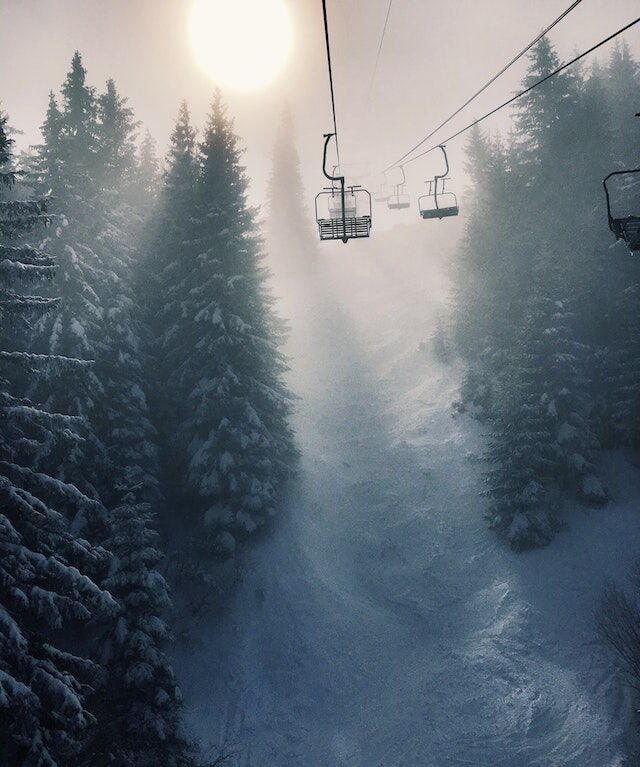 "Ski Independence offers daily transfers from Lake Louise to both Banff and Jasper, allowing you to create an amazing Alberta 3-centre holiday. Stay a minimum of 3 nights in each iconic Fairmont hotel in Banff, Lake Louise and Jasper, for a 9 night itinerary and make big savings on your accommodation."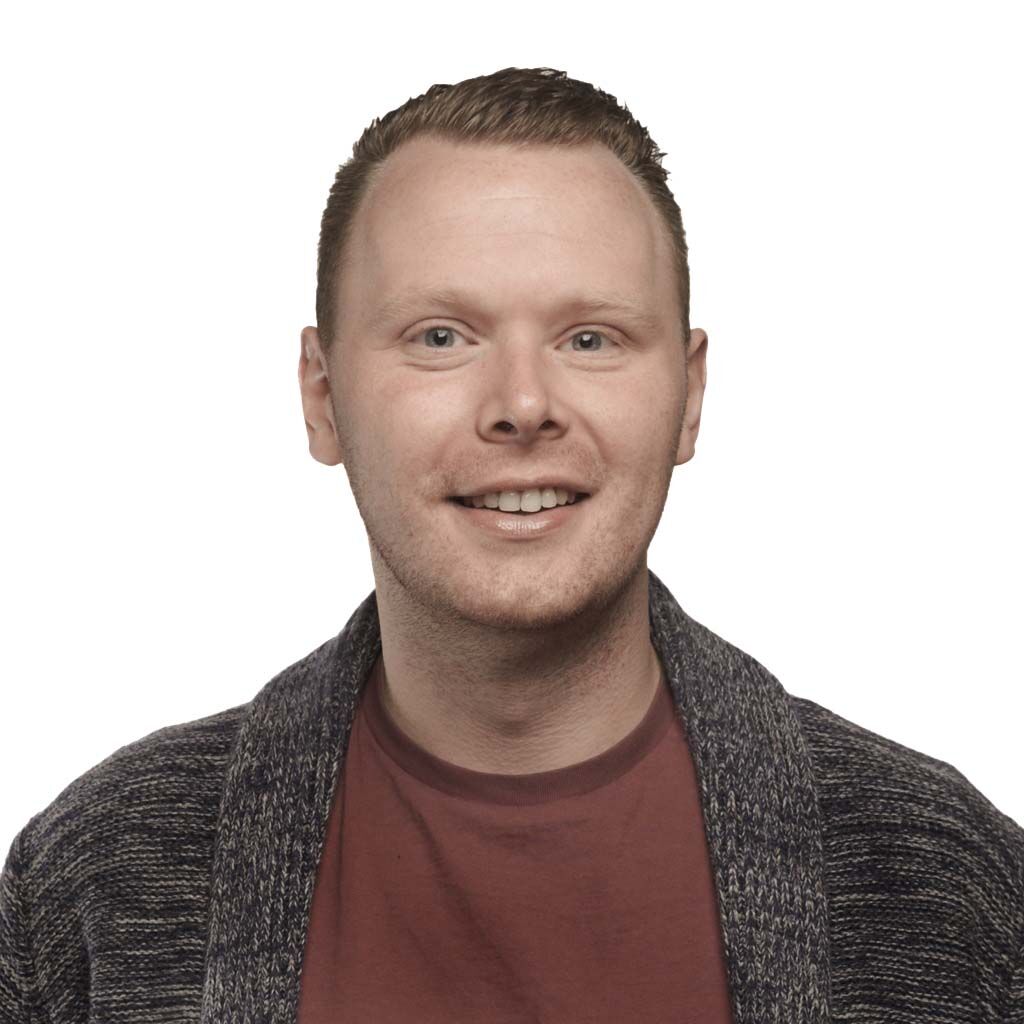 Nov
Dec
Jan
Feb
Mar
Apr
May
Offers in Lake Louise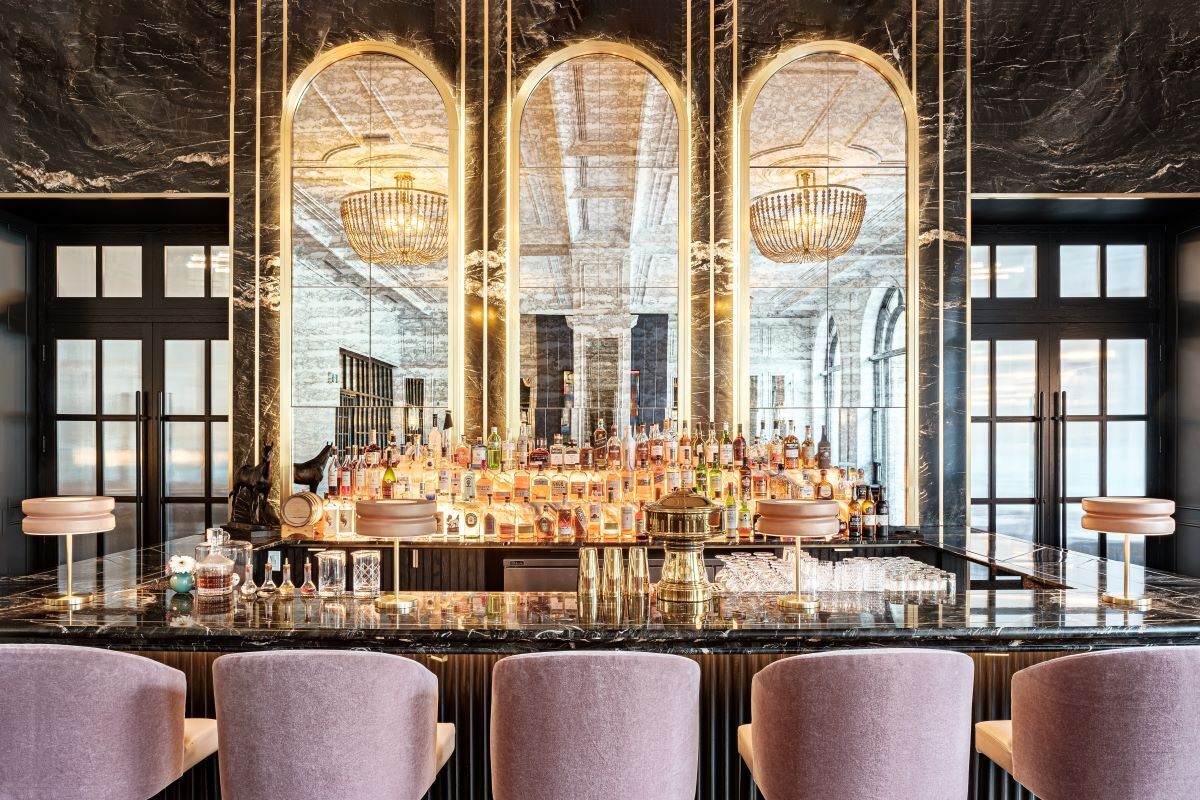 Great booking offer when you stay at the Fairmont Chateau Lake Louise
Après-Ski in Lake Louise
When the ski day ends a lot of people slope over to the Banded Peak Base Camp just at the base of the slopes. This is often busy and sometimes has live music and a barbecue. There's always a choice of warming drinks or a cold beer. When it's sunny and warm this is the spot for apres!
If it's colder then head inside the Lake Louise Day Lodge to the Bier Stube or the Powder Keg Lounge - after skiing this can be lively and noisy, and is a great place for an apres brewski.
Back at the nearby Lake Louise Inn head downstairs to the Explorer's Lounge for family-friendly apres that can easily segway into dinner. If you're staying at the Fairmont Chateau Lake Louise then check out the world-class scenery of Lake Louise first before heading downstairs to Alpine Social for a great choice of beers, hand-crafted cocktails and an array of local wines. For those of you at the Post Hotel there's a super English-style pub called The Outpost serving classic pub fare and a fine selection of craft brews, and if you want to take it up a notch then head to the Sir Norman Lounge for a more relaxed and laid-back type of apres beside the fire - perfect for pre-dinner drinks and nibbles.
Dining in Lake Louise
Lake Louise has a selection of restaurants, most of them in the area's excellent hotels. It's wise to book ahead if you intend to eat between 7pm and 9pm as the space is limited, particularly at weekends and in peak holiday periods.
Fairview Dining Room
Located within the Fairmont Chateau Lake Louise, this Four Diamond rated establishment aims to serve the finest dishes from the region. The wine list is particularly impressive with more than 300 of the finest wines from around the world on offer.
Lakeview Lounge
A lobby lounge restaurant with the backdrop of the iconic view over Lake Louise towards the Victoria Glacier. With an extensive wine list and cocktail selection, the Lakeview Lounge offers a seasonally-inspired menu featuring the very best of Canadian cuisine. This is a very special place for a special occasion.
Alpine Social
Head downstairs at the Fairmont Chateau Lake Louise to Alpine Social - this is a more relaxed pub-style affair, with a great menu offering hearty Canadian comfort food. Bar and booth and table seating means you can choose depending on your mood. Expect a nice selection of beers and wines and the usual Fairmont cocktail scene.
The Guide's Pantry
At lobby level in the Fairmont Chateau Lake Louise you'll find the excellent deli-style Guide's Pantry featuring coffees, cakes, pastries, sandwiches and a selection of salads and healthy snacks - great at either end of the day.
Lake Louise Station
The station has an interior based on the historic interior of a railway dining car - the Delamere. There's a historic atmosphere providing a Canadian dining experience from a bygone era. Along with the tradition however, there is a contemporary menu and a wide choice of quality wines.
Legends
Legends Restaurant located within the Lake Louise Inn opens early in the morning for breakfast until late at night for dinners, with hearty filling meals, including at lunchtimes.
Timberwolf Pizza and Pasta Café
For fun family dining the Timberwolf Pizza & Pasta Café upstairs in the Lake Louise Inn is open from 5-10pm each evening.
Walliser Stube
The Walliser Stube in the Fairmont Chateau Lake Louise is rich in the area's history. Famous for its meat and Swiss-style Cheese fondues and impressive 'wine library' it's a very special place.
The Dining Room
The Post Hotel's restaurant is one of the finest in the Banff/Lake Louise area. The hotel holds a four diamond award and a Dirona award (Distinguished Restaurants of North America), among other accolades. Along with superb food and exquisite furnishings, the hotel's wine cellar contains more than 28,500 bottles including more than 1500 vintages.
Mount Fairview
Deer Lodge is another of the finest dining establishments in Canada to be located in the Lake Louise area. Locally smoked, cured or roasted wild game is used in many of the dishes, which also includes fruit and vegetables sourced in the area where possible. There's another impressive wine list to mull over, this time with the onus on Canadian vintages, including many of the finest wines sourced from across the country.
There are dozens more restaurants in the Banff area.
Activities in Lake Louise
There's plenty to do in and around Lake Louise if you ever need an alternative to the thousands of acres of downhill skiing and boarding!
Dog Sledding
Book one of a variety of dog sled tours, available every day subject to the weather conditions, through the Fairmont Chateau Lake Louise.
Ice Skating
There aren't many experiences more special than skating on the vast Lake Louise. An area of the frozen lake right in front of the Fairmont Chateau Lake Louise is reserved for skaters each winter and specially prepared every winter season. Both figure skating and fun hockey matches are offered on the lake with rentals available on site and no reservations necessary.
You skate with the impressive backdrop of the massive Victoria Glacier with the added spectacle of an ice castle, crafted each year by the hotel's Executive Chef Dominique Guyton from giant ice blocks.
Horse-drawn Sleigh Rides
Book a wonderful sleigh ride by the lake available every day through the Fairmont Chateau Lake Louise.
Cross Country Skiing
There are literally hundreds of kilometres of both track set and natural skating trails of cross country skiing surrounding Lake Louise and Banff with differing levels of difficulty from novice to advanced.
NHL Ice Hockey
The local team is the Calgary Flames and its possible to go and see them in action at a full NHL game if you're visit coincides with a match. Ice hockey is Canada's biggest sport and the games are a great experience. Matches take place in the Calgary Saddledome and are family-friendly fun.
Shopping
There are several dozen shops in Lake Louise, concentrated in a small mall conveniently located mid-way between the ski slopes and the Fairmont Chateau Lake Louise and there's also a good range of shops in the Fairmont Chateau itself, including a wonderful crystals shop. It's well worth heading to Banff for a shopping trip too, there are around 200 shops there.
Mineral Hot Springs
Banff's historic Mineral Hot Springs Pool is open daily all through the winter. You can soak through the day or relax in the wonderful hot water under the stores.
Ice Climbing
There are some spectacular ice formations in the region with huge pillars of blue ice and giant frozen waterfalls. Ice climbing for all abilities is offered at the Bow Valley Parkway, a thirty minute drive from Lake Louise. Wearing special 'ice cleats' you walk to the lower canyon on suspended walkways to the Lower Falls then carry on to the ice grotto in the spectacular Upper Falls.
Snowshoeing
Anyone can try snowshoeing on the deep snow of the local Great Divide area. Book a snowshoeing excursion and after a brief introduction to the simple basics of snowshoeing you'll head into the forest, looking out for evidence of wildlife and learning about how they deal with the tough winter conditions.
Heliskiing
RK Heliski offer helisking in the nearby Purcell Mountains, one of the most exciting experiences you'll ever enjoy on skis, with deep powder on slopes all to yourself, riding through stunning scenery on light fluffy snow.
RK Heliski is based in nearby Panorama just over the provincial border in British Columbia and they offer helisking excursions varying in length from a day to multi-day packages. Collections and returns to Lake Louise are available for an extra fee (making for a rather long day!) provided at least two people book. Ensure that you have travel insurance which covers you for heliskiing.
Star Gazing
Nighttime tours of Lake Louise are well worth while on clear nights with a guide leading you to the best spots for star gazing and with snowshoes strapped to your feet so you can walk easily over the deep powder. If it's full moonlight the area will be magically illuminated with clear moonlight shadows, or you may get lucky and see the Northern Lights.
Race Center
Lake Louise's Race Center isn't just for the world's best athletes. If you're in a group of friends or colleagues you can take part in team building activities that will help you feel like you're one of the best. Book a 'Podium Club race package' for your group and have a truly unforgettable day. Packages include training from the resort's ski and board school pros, as well as a top notch lunch, lift passes and the big race itself.
Reviews of Lake Louise
Harry Ford
10/04/2022
Ski Independence is the best ski travel company that I have ever dealt with. Our original holiday booked in 2020 was cancelled twice due to Covid so we finally departed over 2 years later. Throughout the whole experience Karen Anderson was always at the end of the phone providing us with help and guidance and keeping us up to date with the latest travel guidance for Canada. Karen always goes the extra mile giving you peace of mind that you are in good hands. A trustworthy company, professional in everything that they do. If Karen was unavailable, she was supported by Nick, again providing outstanding service and communication. This is the only company that I would choose for future ski travel to North America.