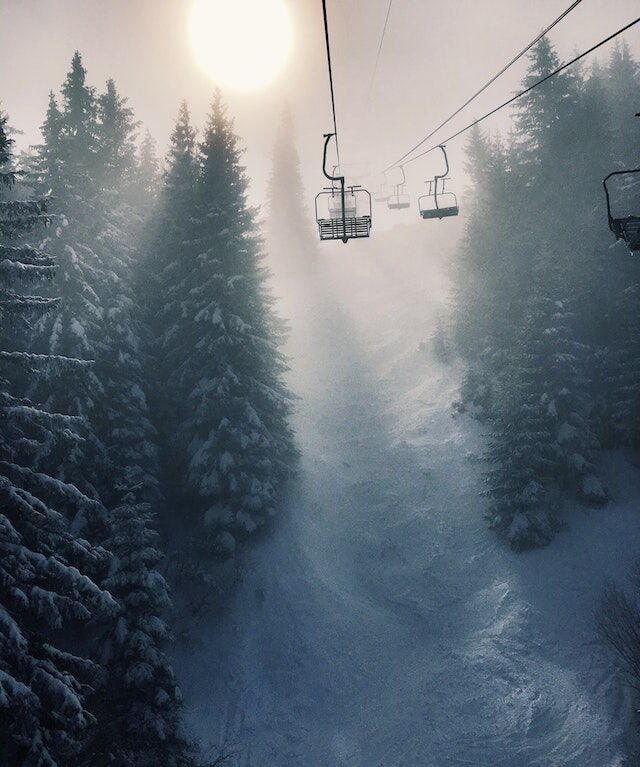 "I've been to Mammoth twice and both times the weather seemed to have two settings - glorious sunshine or heavy snow! And I've never seen snow fall so hard and so fast as here. The ski mountain is epic with terrain for every ability and they've made massive investments in lodging in recent years. Mammoth also works very well as part of a Californian city and ski itinerary taking in San Francisco, the Lake Tahoe resorts and Los Angeles"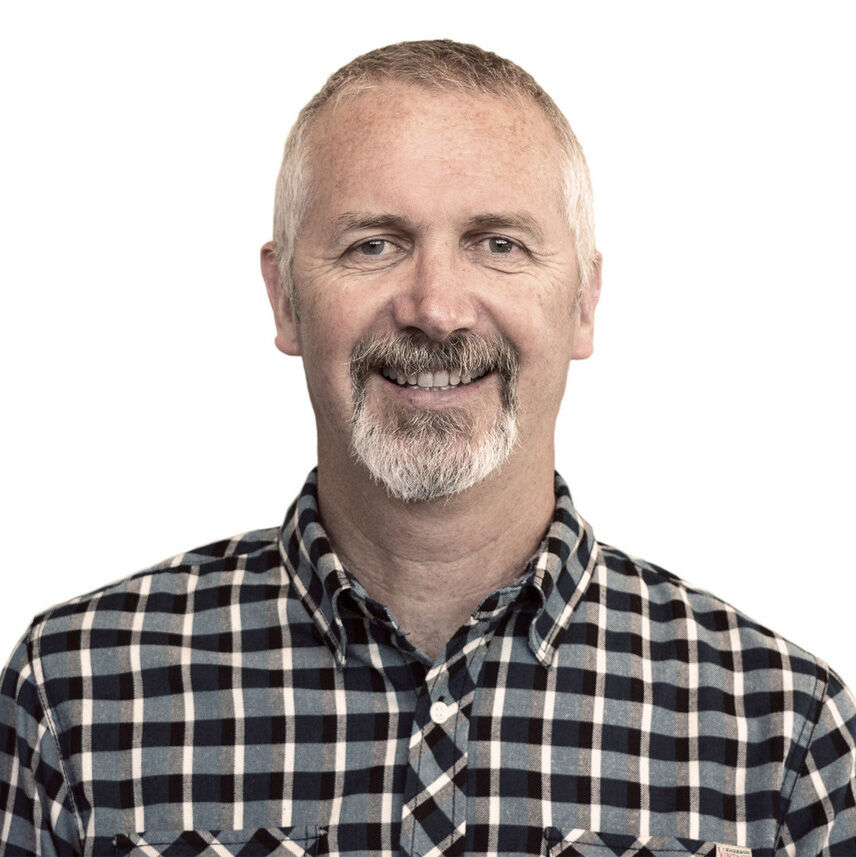 Mammoth Ski Holidays
Mammoth has the highest summit of any resort in California at just over 11,000ft. At this height it rivals most of the flagship Colorado ski resorts. With 3500+ acres of amazing ski terrain, a huge snow record and blessed with 300+ days of sunshine, Mammoth also has an exceptionally long season, sometimes lasting into June! Mammoth is a big lump of a mountain which is still volcanically active – you'll see gas vents dotted around the mountain – and its proximity to Yosemite National Park in the Eastern Sierra Nevada range gives you a sense of what the mountain scenery has to offer. Mammoth by name, Mammoth by nature.
The entire mountain is 'ski-what-you-see' with terrain to suit every level of skier and rider from first-timer to seasoned experts. You'll love the big mountain feel of Mammoth – it has huge areas of high alpine terrain at the summit, all with simply amazing views. The lower mountain is mostly tree-lined and features tremendously varied terrain, all serviced by 28 lifts. The vibrant little town of Mammoth Lakes nestles up against the lower slopes with access to the skiing by gondola. There is also an access point from the Juniper Springs base, and further up the mountain at the Main Lodge base.
Can Mammoth surpass the 2022-23 winter season, when it opened on 5 November and closed on 30 July - a truly staggering 9 month ski season, with a colossal 900" (75ft) of snow?
Skiing in Mammoth
You can guarantee three things when you come to ski Mammoth – snow, sun and smiles. The prevailing weather comes rolling in off the Pacific and meets the Sierra Nevada mountain range dropping vast quantities of snow on Mammoth. The resort gets a historical annual average of around 33ft, and with a latitude the same as southern Spain or Turkey, Mammoth receives 300+ days of sunshine per year – at this altitude you will definitely need sunscreen and shades! Add those two facts together and smiles come naturally.
Mammoth is definitely one of North America's top first-timer destinations. The Mammoth Mountain Snow School, which made it into SKI Magazine's top 10 North America ski and board schools - has an innovative learn-to-ski/ride programme. Beginners can come here and have an awesome time, with plenty of gentle, green trails dotted about the lower mountain.
Improvers and intermediates have a jumbo-sized chunk of the mountain to play with, and really you'll find every type of terrain here for this level of skier and rider. Expect long groomed cruisers above and below the tree-line, tighter shots through the trees, open powder faces to explore and soft bump runs to practice on. Ride the Panorama Gondola to the summit at 11,053ft, and admire the view, then take a nice long burn down 'Upper Road Runner' round the back of the mountain, stopping at The Outpost for a burger, before jumping on Chair 15 to complete the deal down through the trees under Chair 12 to the Main Lodge.
Experts will have the biggest smiles though! Whilst there's loads of tight trees and big bump runs in the lower and mid mountain sections, it's really the upper mountain where you'll smile the most. The summit ridge offers countless chutes and drops, some tight, some wide and open, but all steep and technical, and all easy to access from the Panorama Gondola or Chair 23. On a powder day…you know what we're saying. If you like cranking big fast turns on rolling groomers, then there's some of that too. Glades you said? Get in amongst it off the Cloud Nine Express into 'Wazoo' and onto 'Dragon's Tail', and repeat.
Finish the day down the mountain at the Village at Mammoth with a signature cocktail at 53 Kitchen & Cocktails – Mammoth's coolest après spot, or hang out with the locals at the Clocktower Cellar, Mammoth's top multi-tap beer bar.
We offer a full range of discounted Mammoth lift tickets, ski & snowboard rentals and snow school lessons and we always recommend you book early for our very best prices.
Getting to Mammoth
Ski Independence offer a choice of airlines flying direct from London into Los Angeles, or indirect into Bishop, and we provide complete flexibility to choose the day of departure, holiday duration, choice of airline and cabin type. We have the freedom to build you the perfect holiday itinerary around the best flight options that suit you, and not around a product we're committed to sell.
All of our holidays to Mammoth using flights into Los Angeles, include the flexibility of a self-drive car or SUV (depending on accommodation size and passenger numbers). We offer 'Gold' option car rental which includes all the mandatory taxes & fees, extra driver fees and fuel. We can also offer vehicles with SatNav. Note that due to the length of flight to Los Angeles and the time difference, we recommend that you overnight in Los Angeles before driving up to Mammoth.
We can also get you to Mammoth using flights into Bishop, include shared transfers. Note that due to the current timings of flights these holidays require an overnight in San Francisco en-route (outbound), and the flight is ony operated seasonally.
We can also offer a range of comfortable private transfer options from Bishop, Los Angeles, Reno, Las Vegas and Lake Tahoe using SUVs and Vans.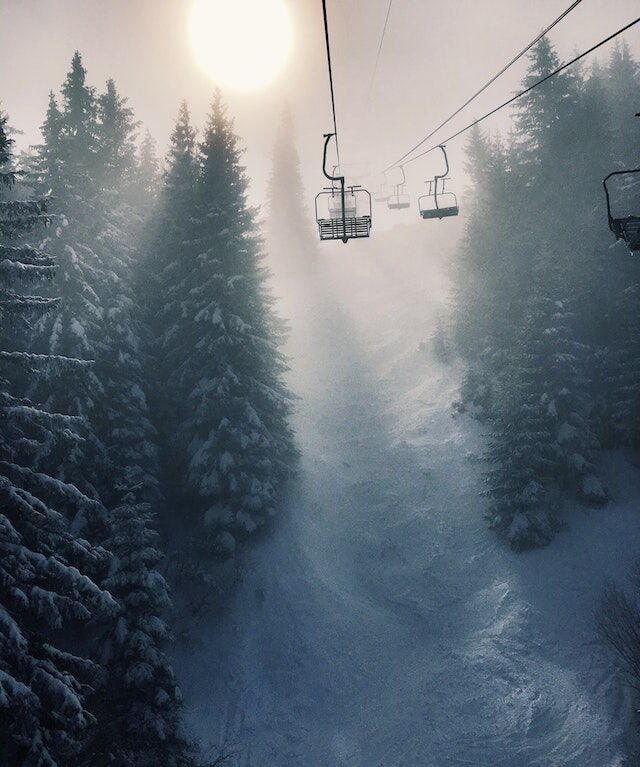 "I've been to Mammoth twice and both times the weather seemed to have two settings - glorious sunshine or heavy snow! And I've never seen snow fall so hard and so fast as here. The ski mountain is epic with terrain for every ability and they've made massive investments in lodging in recent years. Mammoth also works very well as part of a Californian city and ski itinerary taking in San Francisco, the Lake Tahoe resorts and Los Angeles"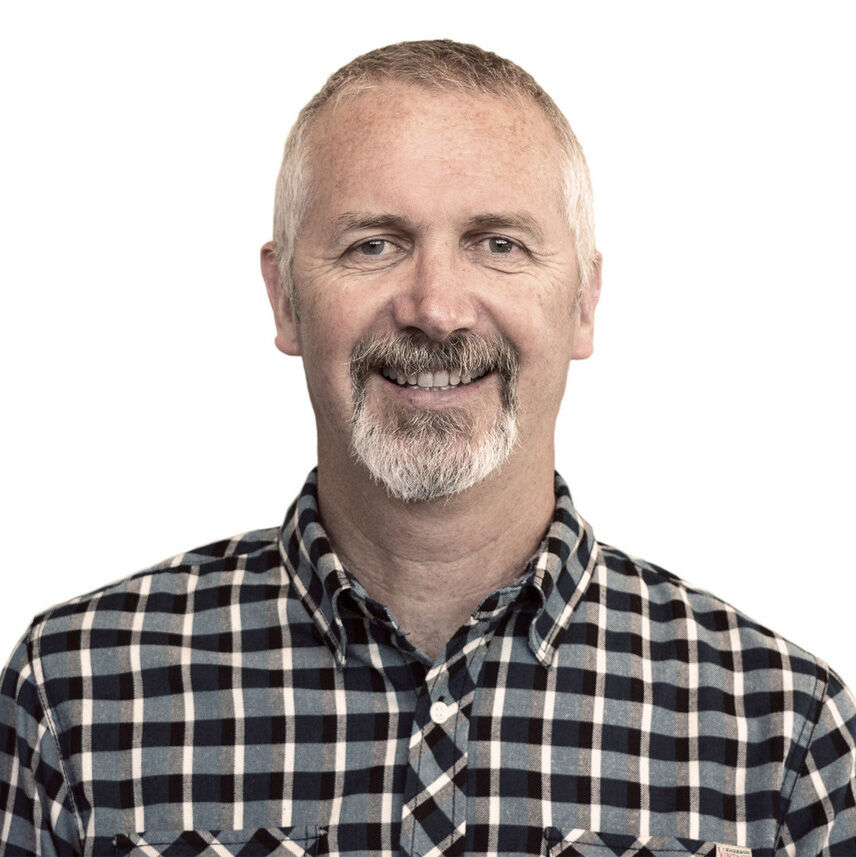 Nov
Dec
Jan
Feb
Mar
Apr
May
Jun
Offers in Mammoth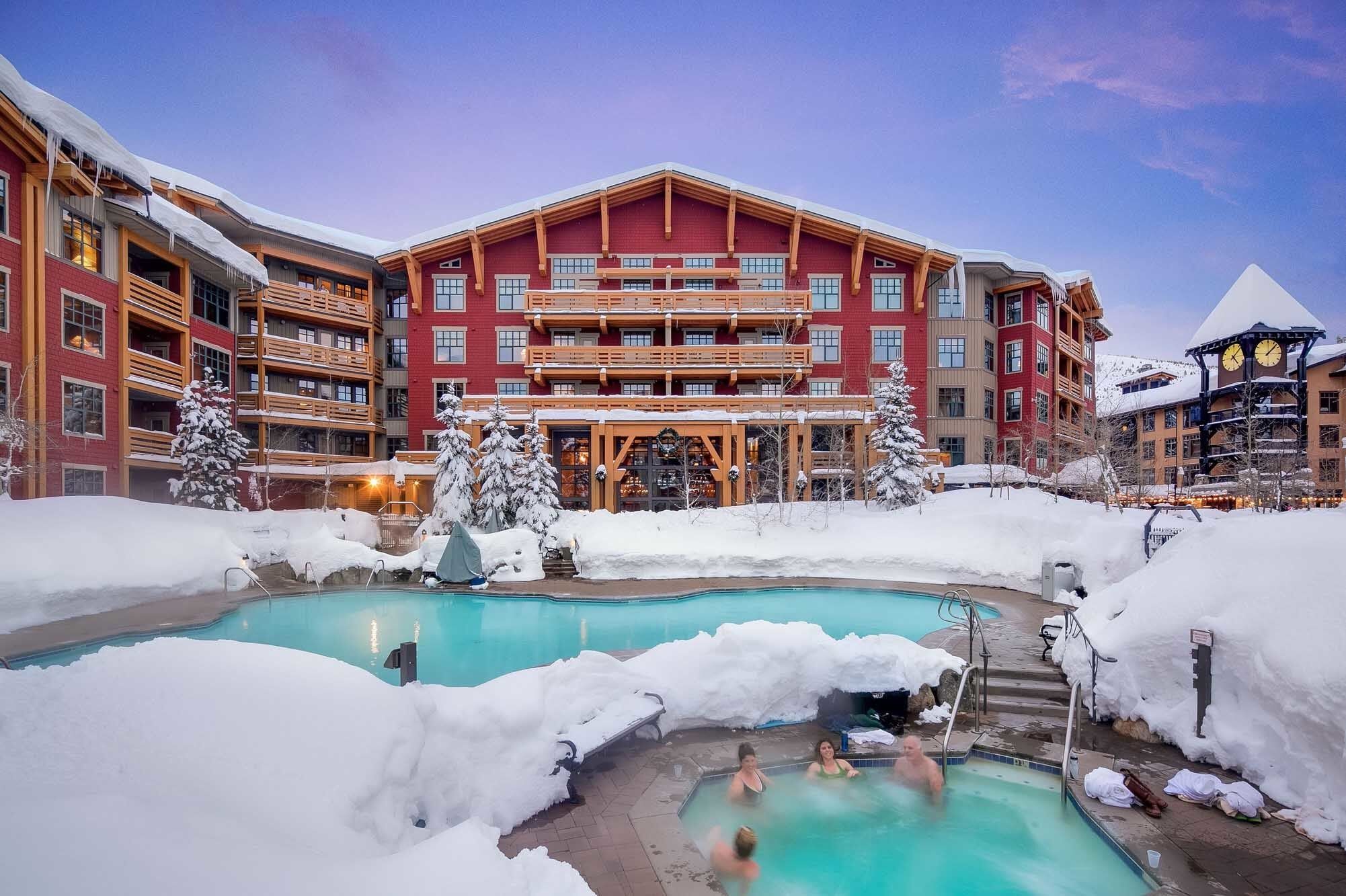 Book your stay at The Village Lodge and receive up to 2 Nights Free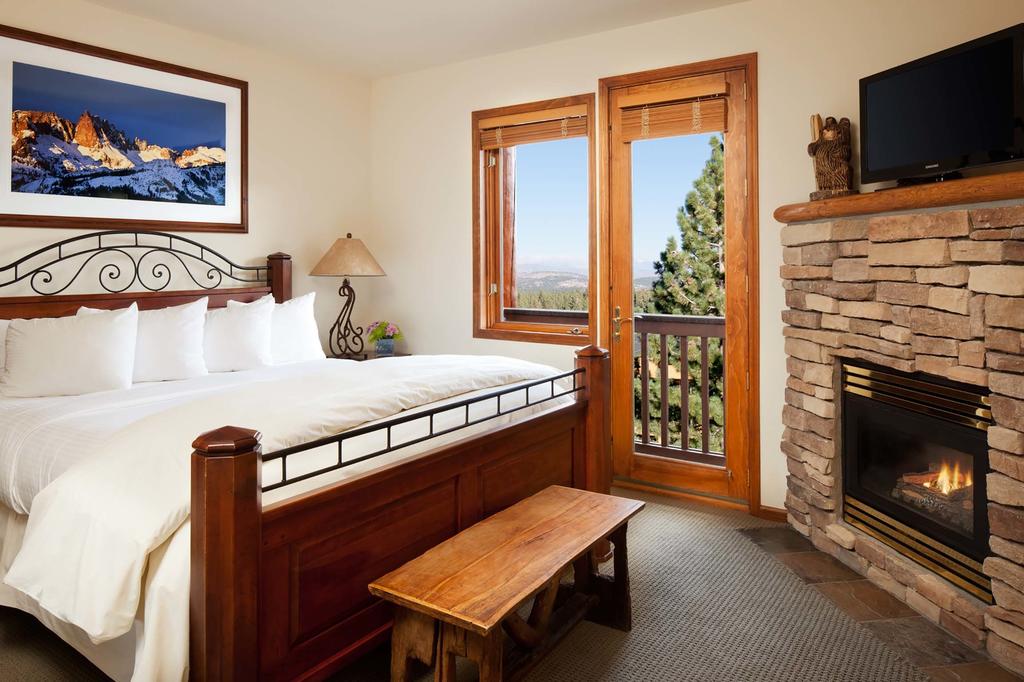 Receive up to 2 Nights Free when you book on your stay at Juniper Springs Lodge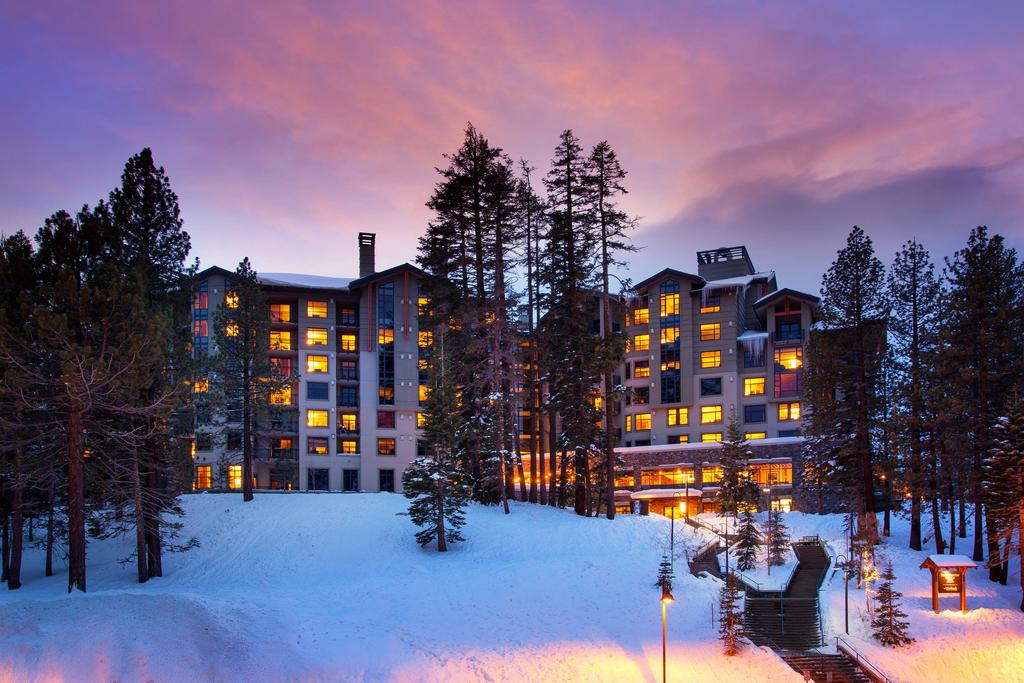 Book your Winter 23/24 stay at The Westin Monache and save up to 10%
Après-Ski in Mammoth
Mammoth has three base areas, plus a town – that is four distinct après zones! They're all quite different: reasonably quiet at the Juniper Springs Lodge, pretty lively at both the Main Lodge and the Village at Mammoth base areas, and a mix of everything down in the town of Mammoth Lakes.
Mammoth Brewing Company
Brewery, tasting room, beer garden and beer-centric bites. This is an award-winning brewery just across the road from the Village Gondola base. There's a lot of choice, so we recommend the tasting flight (7 x 2oz pours) to get you in the zone, then take it from there. A very cool place.
Clocktower Cellar Pub
Just across the road from the Village Gondola downstairs in the Alpenhof Lodge, The Clocktower Cellar Pub is a long-time Mammoth favourite, and has one of the best selections of beers in town! A popular local haunt to hang out with friends, maybe having a game of pool, or just relax in the pub's friendly atmosphere.
Yodler Restaurant & Bar
This is Mammoth's legendary slopeside bar located just across from the Main Lodge. Hang out on the large sundeck or get cosy in the fireplace lounge. This is Euro-style après with a Bavarian-inspired bar menu.
Tusks Bar
This is a great slopeside sports bar right at the Main Lodge base. Drink on the sundeck whilst catching some rays, watch the big game on one of the many HDTVs, kick back with a specialty cocktail.
Talons Bar
Right down at Eagle Lodge at the Juniper Springs base, open for après beers and cocktails on the deck. Head inside the tent next to Talons to Fowl Language for down-home Southern cooking and classic hand-breaded chicken sandwiches. A perfect lunch and après stop.
Shelter Distilling
Shelter is a working distillery, brewery and kitchen open 7 days a week for lunch, après and dinner. Located just at the bottom of the Village Gondola, this is a really cool place to try something new – gin made from Pinyon Pine from the Eastern Sierras, or a Californian Agave spirit.
Dining in Mammoth
Mammoth offers visitors a wide range of excellent dining options, from classic Californian comfort food, to full-on fine dining with paired wines, to local craft breweries with light bite menus.
Skadi Fine Alpine Dining
Skadi is recognised in Mammoth as a paradigm for fine dining. Named for the Norse goddess of hunting and skiing, expect a huge European alpine influence in Skadi's carefully crafted menu. There are hints of Norway, Switzerland and Italy here. With just 10 tables, this is an intimate and cosy place with a special ambience.
Whitebark Restaurant, Bar & Lounge
Situated in the awesome Westin Monache, adjacent to Mammoth Village, the Whitebark has a casually elegant ambiance, perfect for enjoying a relaxing evening with family or friends. Featuring an open kitchen, and a wide-ranging wine list, guests will enjoy the creative, small plate dishes, which encourage sharing.
Petra's Wine Bar
Situated adjacent to Mammoth Village in the family-run Alpenhof Lodge, Petra's offers guests a wonderfully relaxing destination to relax with friends after a day out on the slopes. The Petra's menu offers contemporary Californian cuisine with European influences, and a great wine list to accompany your meal.
Mammoth Tavern
Casual Californian gastro-pub offering an unique twist on traditional fare. Serving everything from oysters to fondue, this is an eclectic menu backed up by a seriously good beer and wine list, plus some banging cocktails – try the Cantarito Jesusita for starters…
Smokeyard BBQ and Chophouse
Steakhouse fare with a South African influence with a nice casual family-friendly vibe. Expect high-quality steaks and seafood, well-crafted cocktails and a good choice of local beers and wines. Perhaps the best happy hour bar venue in Mammoth between 4-6pm daily too.
Roberto's Café
Roberto's serves authentic Mexican dishes including a variety of Mexican seafood and vegetarian options. Pair those spicy choices with a killer margarita or local beer. Known for a great happy hour and daily specials this is a fun place with amazing murals and artwork both adding to the vibe.
Activities in Mammoth
The Mammoth area plays host to a wide range of winter activities, from ice-skating to snow tubing, and lots more besides. The area is stunningly beautiful, recalling the stark beauty of Ansel Adam's black and white landscapes. Many visitors are surprised to discover that the Mammoth area is geologically active, with hot springs providing blissful relief to the bone weary after an energetic day on the slopes. For those who would really like to get a feel for the area from a different perspective, take to the skies with a scenic flight over Yosemite, Mono Lake, and Death Valley.
Dog Sledding
Enjoy an exciting session of dog sledding, racing down snowy trails, pulled by your team of huskies. A family-friendly activity that everyone enjoys, there is a variety of different dog sled tours available in Mammoth. These vary in length, and can include dinner if required. Please note that reservations are only accepted 3 to 7 days in advance.
Snowshoeing
There are various snowshoe trails in the Mammoth area. You can rent snowshoes, and then head over to the Welcome Centre/Ranger Station at the entrance to town, to pick up a trail map, and some insider information. Armed with your shoes, your map, and dressed for the weather, you are ready to explore some beautiful forest walks, getting a good workout, and seeing some beautiful scenery in the process.
Snowmobiling
Thousands of acres of snowy trails are crying out to be explored by snowmobile! You will be accompanied by knowledgeable guides, and have access to state-of-the-art equipment as you travel into some of California's mountain backcountry. Enjoy getting away from the hustle and bustle of the slopes as you enjoy the stunning countryside, historic features, and open fields.
Snow tubing
For an alternative way to get that adrenaline rush whilst traveling at speed down a snowy slope, hop on a tube! Excitement and fun for everyone, you can try snow tubing at Sledz, located on Minaret Road on the way up to the Main Lodge. Its $25 an hour for tube rental and full towrope access. Sledz only accepts cash.
Snowcat Tours
Admire the beauty of Mammoth's backcountry from the warm comfort of a luxury snowcat. Take a tour from the Main Lodge to Minaret Summit, where you will enjoy the magnificent scenery whilst consuming a gourmet lunch. Definitely the most unusual dining destination in the Eastern Sierra! Reservations are required.
Ice Skating
For the perfect family-friendly winter sports activity, take to the ice! Mammoth Ice Rink has public skate sessions, family skate night, skating lessons, birthday parties, and skate rental. Weather permitting; the rink is open to the public from mid-December to mid/late March.