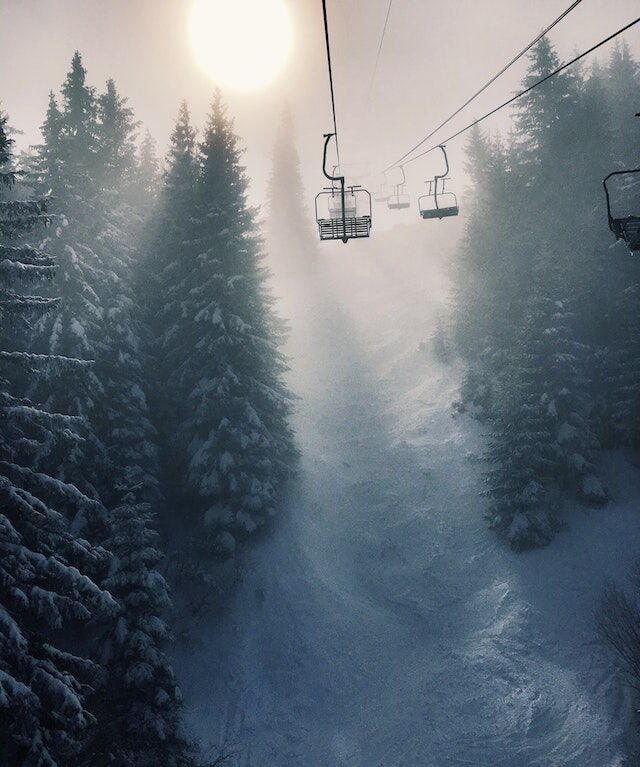 "If you're looking for convenience, exceptional service, superb skiing and a world-class ski school then look no further. Beaver Creek offers affordable exclusivity and the highest possible standards on and off mountain. Make sure you ski down to the Ritz Carlton at Bachelor Gulch for a drink on the terrace or have an al fresco lunch at Mamie's Mountain Grill. Kids of all ages will love the outdoor ice rink in the village centre."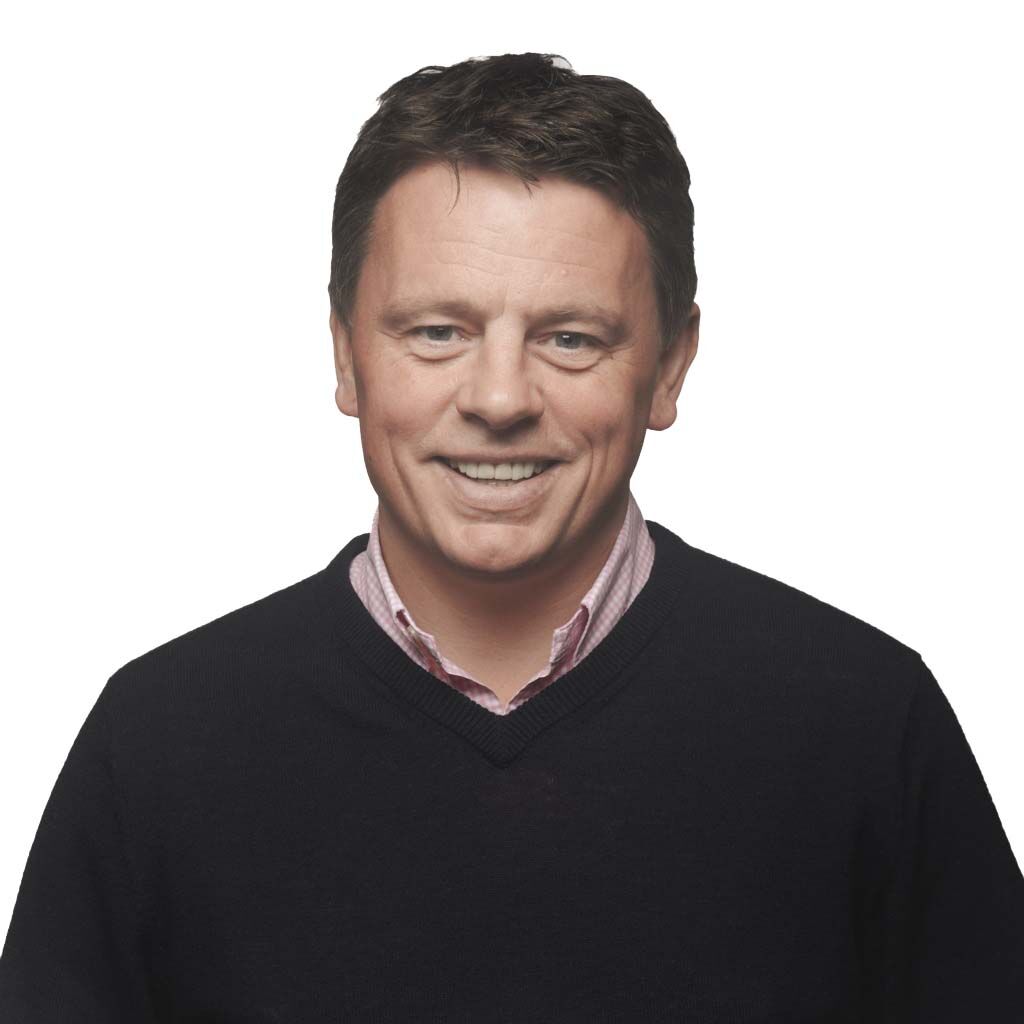 Beaver Creek Ski Holidays
Beaver Creek is luxury skiing at its very best: amazing terrain, perfect powder snow, an exclusive mountain resort, top accommodation and all backed up by impeccable world-class service. Luxury is a way of life here and it's not just window dressing either: the mountain is deceptively extensive with some fantastic fall line skiing through the pretty aspen trees as well as wide confidence boosting groomers – perfect to learn on. The resort plays host to World Cup ski races on the Birds of Prey course in early December and there are events and activities throughout the season.
Beaver Creek resort prides itself on personal and attentive service. Everywhere you turn there are resort ambassadors ready with a trail map, some sunscreen or a granola bar to set you on your way. Beaver Creek has a pedestrian village at its centre where an open air skating rink is surrounded by warming fire pits. There are art galleries, boutiques, restaurants and cafes aplenty. It's the perfect resort for anyone who likes to feel a bit special!
Skiing in Beaver Creek
Beginners will lap up the attention lavished on them at the Beaver Creek snow school and will be confidently swishing down the many green runs in no time at all. Unlike most resorts a large number of green runs are concentrated at the summit, accessed by the Cinch Express. This means that beginners can experience the magnificent views usually reserved for the more experienced skier, and ski in peace without the threat of high-speed interlopers sweeping past at a thunderous rate. The long gentle cruising runs down through the trees to Bachelor Gulch are some of the very best trails in Colorado for novices and families looking to practice and perfect their turns on beautifully groomed snow. Beaver Creek is an excellent resort for families – there are Kids Adventure Zones dotted all over the easterly slopes, such as Hibernating Bear Cave and Rowdy Ridge. Fabulous Fun!

Intermediate skiers and riders get the lion's share of the terrain in Beaver Creek and its two inter-linked satellite village at Bachelor Gulch and Arrowhead. Expect long undulating groomers, open faces and nice easy glades. Meet your buddies for lunch at the Spruce Saddle Lodge or spoil yourself on the deck at the Ritz-Carlton, before heading out for some more hero-skiing.
Whilst life on much of the mountain proceeds at a sedate pace, Grouse Mountain is a different story. This is hard-core, steep and deep technical terrain. Screech Owl is well named and certainly gets the adrenaline pumping. For daring mogul aficionados, the bumps that form on Falcon Park and Osprey could often out scale a Mini Cooper. And if you are not on your knees yet, give Royal Elk Glades a whirl before calling it a day. Outstanding stuff.
We offer a full range of discounted Beaver Creek lift tickets, ski & snowboard rentals and snow school lessons and we always recommend you book early for our very best prices.
Getting to Beaver Creek
Ski Independence offer a choice of airlines flying direct from London into Denver, or indirect into Vail Eagle airport and we provide complete flexibility to choose the day of departure, holiday duration, choice of airline and cabin type. We have the freedom to build you the perfect holiday itinerary around the best flight options that suit you, and not around a product we're committed to sell.
We normally package our holidays to Beaver Creek with shared transfers, however we can offer an excellent range of private transfer options for your journey from Denver (or Eagle) airport to/from Beaver Creek. We'll recommend the best vehicle type that matches your requirements ensuring your transfer is as seamless as possible.
image: © Vail Resorts -- All rights reserved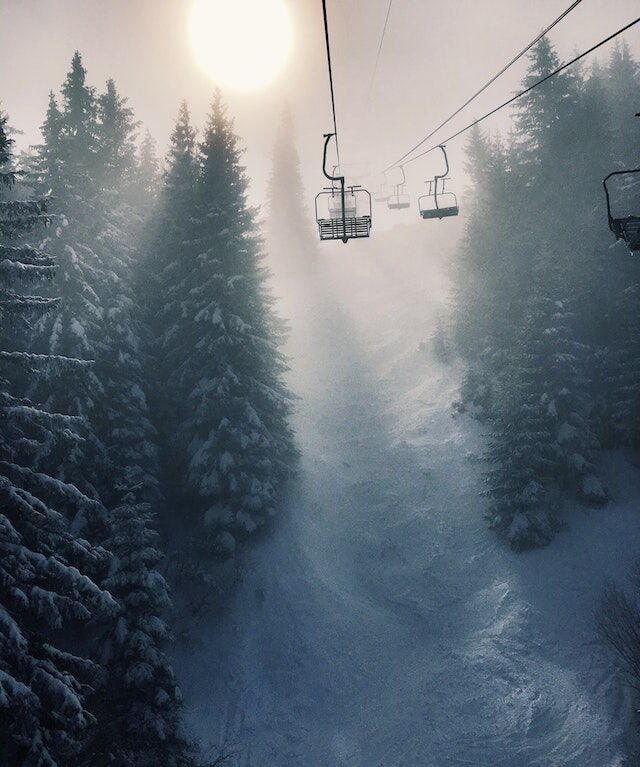 "If you're looking for convenience, exceptional service, superb skiing and a world-class ski school then look no further. Beaver Creek offers affordable exclusivity and the highest possible standards on and off mountain. Make sure you ski down to the Ritz Carlton at Bachelor Gulch for a drink on the terrace or have an al fresco lunch at Mamie's Mountain Grill. Kids of all ages will love the outdoor ice rink in the village centre."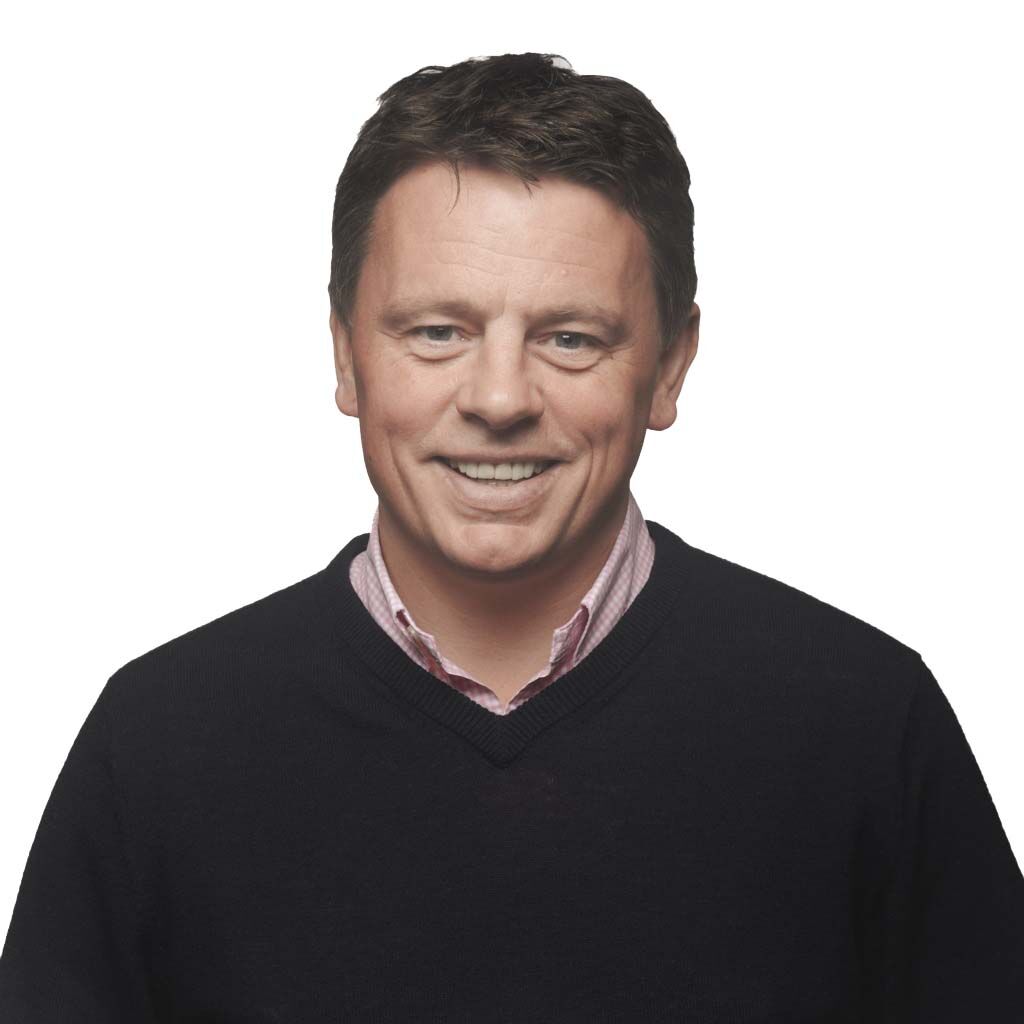 Offers in Beaver Creek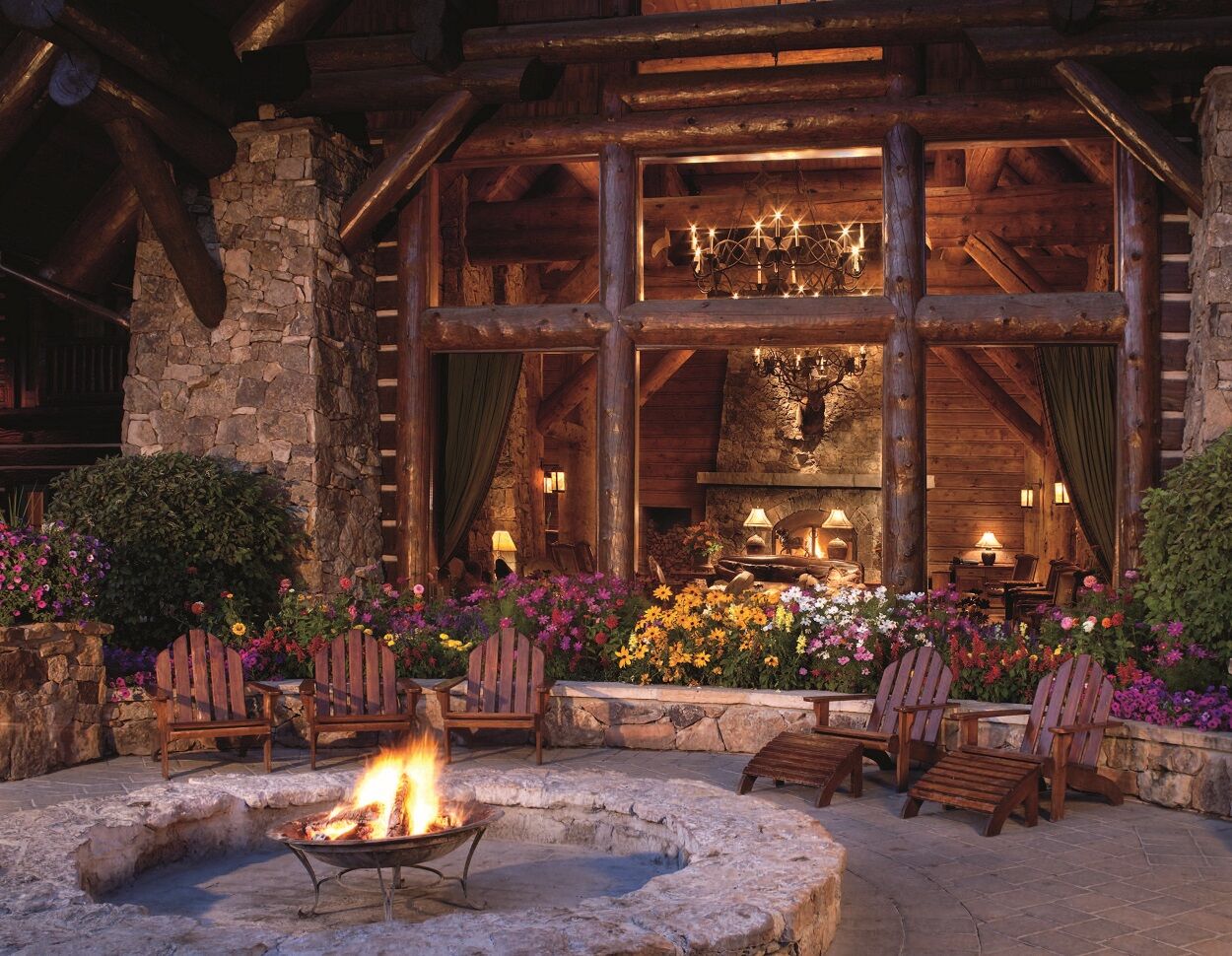 Book and save up to 15% when you stay at the Ritz-Carlton Bachelor Gulch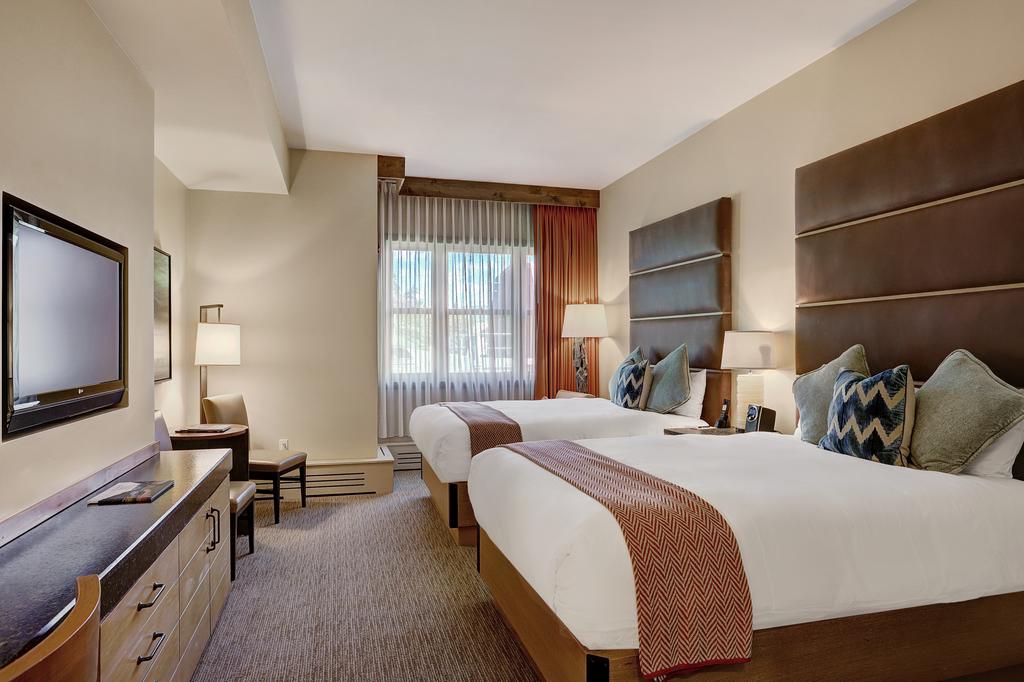 Stay at the Park Hyatt Beaver Creek Resort & Spa and save up to 10%
Après-Ski in Beaver Creek
Après-ski in Beaver Creek can be less frenetic than some of its Colorado neighbours. That said, there's still a good choice of apres spots where the music is loud and the beer choice is plentiful.
Here's a few suggestions to get you started:
Coyote Café
For that post-mountain drink, pick the locals' brains regarding where to find the best groomed runs, or powder, head over to the Coyote Café, a favourite haunt of the locals at the end of the working day, including the Beaver Creek Ski Patrol. The Coyote Café serves plentiful Mexican dishes at reasonable cost, washed down with draught beer specials.
Dusty Boot Roadhouse
The Dusty Boot Roadhouse is an unique Colorado bar & grill experience. Serving everything from quick apres snacks to full savory meals, this is one of Beaver Creeks best bars and specializes in 46 ounce bespoke margaritas. You have been warned>
Brass Bear Bar
With floor to ceiling windows and nice comfortable seating indoors, plus a slopeside patio with the valley's largest firepit outdoors, the Brass Bear Bar in the Park Hyatt Beaver Creek is a multi-faceted apres spot.
Fireside Bar
Finish the day with a long cruise down to the Ritz-Carlton in Bachelor Gulch for a classic Colorado beer or hand-crafted cocktail on the hotel's mountainside terrace.
Buffalos
This is an elevated gastro-pub and sports bar within the excellent Ritz-Carlton. Expect regional microbrews, a refined wine-list and a menu of delightful light bites.
Dining in Beaver Creek
Beaver Creek offers some of Colorado's very best restaurants. Here's a few suggestions to whet your appetite:
8100 Mountainside Bar and Grill
Featuring natural, organic food prepared in an open kitchen, this live action bar & grill showcases Colorado farms' fresh produce. The innovative menu changes according to the season. The drinks served include organic and local wines along with Colorado microbrews.
Beaver Creek Chophouse
A great choice for families, the Chophouse will ensure you enjoy a fabulous meal in a fun environment. The Chophouse caters to everyone with a menu that includes wonderful appetizers, fresh salads, robust steak and chops and a great seafood selection. Whether you're dining en-famille, as a couple or with a group of friends, the Chophouse will ensure you enjoy a fantastic meal in a fun environment.
Blue Moose
Blue Moose serves up calzones, paninis and salads alongside a great choice of pizzas. An ideal destination for a casual meal. Reservations are not accepted.
Coyote Café
A Beaver Creek original, Coyote Café remains the locals' favourite and it's not hard to see why! Offering a genuine welcome, plentiful tasty food at reasonable prices and friendly service, the Coyote Café is a great venue to meet up with friends, either for lunch or dinner. Catch an exciting sporting event on large screen TVs or party 'til late with the sounds and lights of Coyote Late Night. The dinner menu features predominantly Mexican and Southwestern influences and also includes burgers, wraps, salads and sandwiches.
Dusty Boot Roadhouse
A fun destination for the whole family, the Dusty Boot features steaks and Southwestern food at a great price.
Golden Eagle Inn
Located in Ford Hall, plaza level, the Golden Eagle Inn serves a wide selection of fish, beef, chicken and lamb as well as Colorado elk, in a casual yet elegant environment.
Grouse Mountain Grill
With a backdrop of spectacular scenery, your dining experience will include wonderful food, attentive service and a jazz pianist. Your meal at the Grouse Mountain Grill will be one to savour for a long time to come. Recipient of the coveted AAA Four Diamond award, this high end American restaurant serves breakfast, lunch and dinner. It is situated in the Pines Lodge, a classy European-style ski lodge which exudes a comfortable mountain ambiance. Grouse Mountain Grill has also been honoured by the Wine Spectator for having "one of the most outstanding wine lists in the world"!
Mirabelle
Situated in what is believed to be one of the oldest homes in the Valley of Beaver Creek, Mirabelle was a meeting point for the locals long before it became a restaurant in 1982. It features mouth-watering Belgian/French cuisine.
Splendido
Splendido's innovative menu includes such delights as Grilled Elk Lion and Osso Bucco as well as a splendid seafood platter which includes oysters, clams, lobster, and more! Diners can enjoy their meal to the accompaniment of live piano music nightly and can also choose from the new, more casual bar menu.
Activities in Beaver Creek
For the non-skier, or those simply seeking a break from the slopes, Beaver Creek offers a wealth of opportunities for all ages. Options include:
Dog Sledding
This traditional Arctic means of transportation can be experienced either from the comfort of the passenger seat, or by taking the reins yourself and driving your own dog team! You will travel, as if back in time, to the historic Camp Hale, former home of the 10th Mountain Division. An exciting activity for all, dog sledding is a popular activity, creating memories that will remain with you long after you return home.
Hot Air Ballooning
Enjoy the unbeatable spectacle of the sun rising above the beautiful Vail Valley as you float soundlessly upwards. At the culmination of each Hot Air Balloon ride, enjoy a welcome glass of champagne.
Flight Options
Standard flights-all standards flights include complimentary transportation from Vail/Beaver Creek/Bachelor Gulch, hot drink during balloon inflation, a memorable post-flight ceremony with the awarding of certificates, and complimentary celebratory champagne toast. Full excursions additionally include a complimentary post flight picnic.
Ice Skating
Ice-skating is available at the rink centrally situated in Beaver Creek. No need to book in advance, this fun activity will be enjoyed by the whole family. Just show up, strap on those skates and take to the ice!
Sleigh Ride Dinner
A fun adventure for the whole family, take an open-air sleigh ride from Beaver Creek Village to Beano's Cabin, or from Bachelor Gulch to Zach's Cabin. Enjoy a memorable gourmet dinner high up on the mountain. Both restaurants offer spectacular Colorado cuisine with friendly service in spectacular setting. Lasting memories will be created as you relax before the glow of an inviting fire and enjoy a fabulous 5-course dinner to the accompaniment of live musical entertainment. Children have the option of their own menu at Beano's Cabin, and there's a children's buffet on offer at Zach's Cabin.
Snowcoach Tours
For visitors who prefer to admire the majestic Coloradan scenery from the comfort of a fully enclosed, heated snowcoach, these tours are for you! Each 4-track vehicle seats 13 passengers and travels with ease over the snow, following trails through the White River National Forest at historic Camp Hale. Admire the unrivalled beauty of the backcountry with its spectacular views of the Canadian Rockies and the Continental Divide.
Snowmobiling
For an adrenaline rush with a difference, check out snowmobiling, we offer a variety of tours, as follows:
Tigiwon Snowmobile Tour
Tigiwon offers either one or two hour tours over more than 50 miles of winding, groomed trails in the White River National Forest. Photo opportunities abound as you explore the mountain trails. From a starting point of 8,000 feet at our base location you'll journey upto the Tigiwon cabin, built in the 1930s at an elevation of 10,500 feet. You'll appreciate the warm welcome of a crackling fire and a hot drink amongst the grandeur of the awe-inspiring scenery of Vail's Back Bowls, Notch Mountain and the four surrounding mountain ranges.
Top of the Rockies Tour
For guests desiring a longer, more challenging snowmobile experience we offer half and full day excursions, which include lunch. These longer tours include miles and miles of open meadows and unbeatable 360-degree panoramic mountain views of the four surrounding mountain ranges, including the Continental Divide. These tours take place in the White River National Forest at historic Camp Hale, where you'll reach elevations of upto 12,500 feet.
High Performance Tours
Adventurous riders with some experience will welcome the challenge of these full or half-day tours designed for those seeking the ultimate ride! Using high performance Polaris 600cc paddle track machines, the high performance tour take place amid stunning scenery at heights of 12,500 feet. You will have at your disposal countless miles of terrain and powder fields in an awe-inspiring setting.