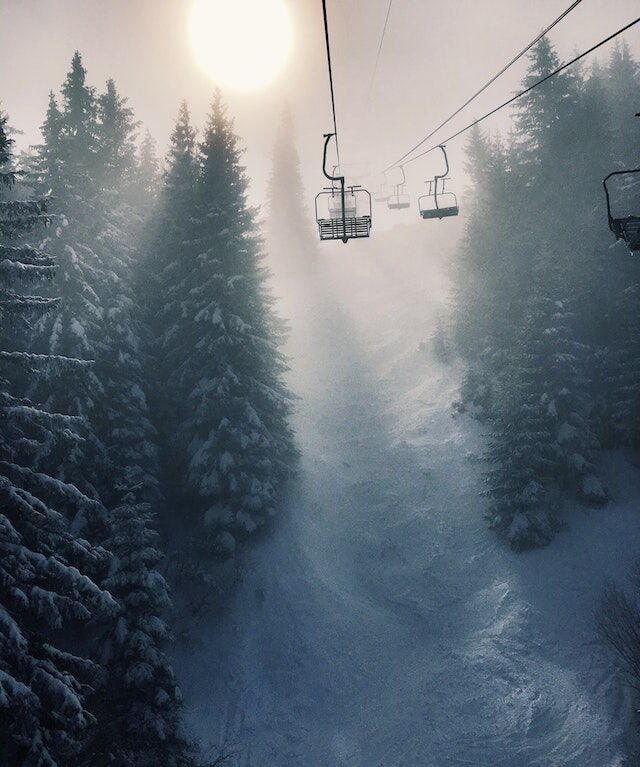 "Whistler is North America's original winter wonderland. Epic skiing for all abilities, a first-class snow school, a vibrant après scene, great restaurants for every budget and a plethora of shopping, spas & activities."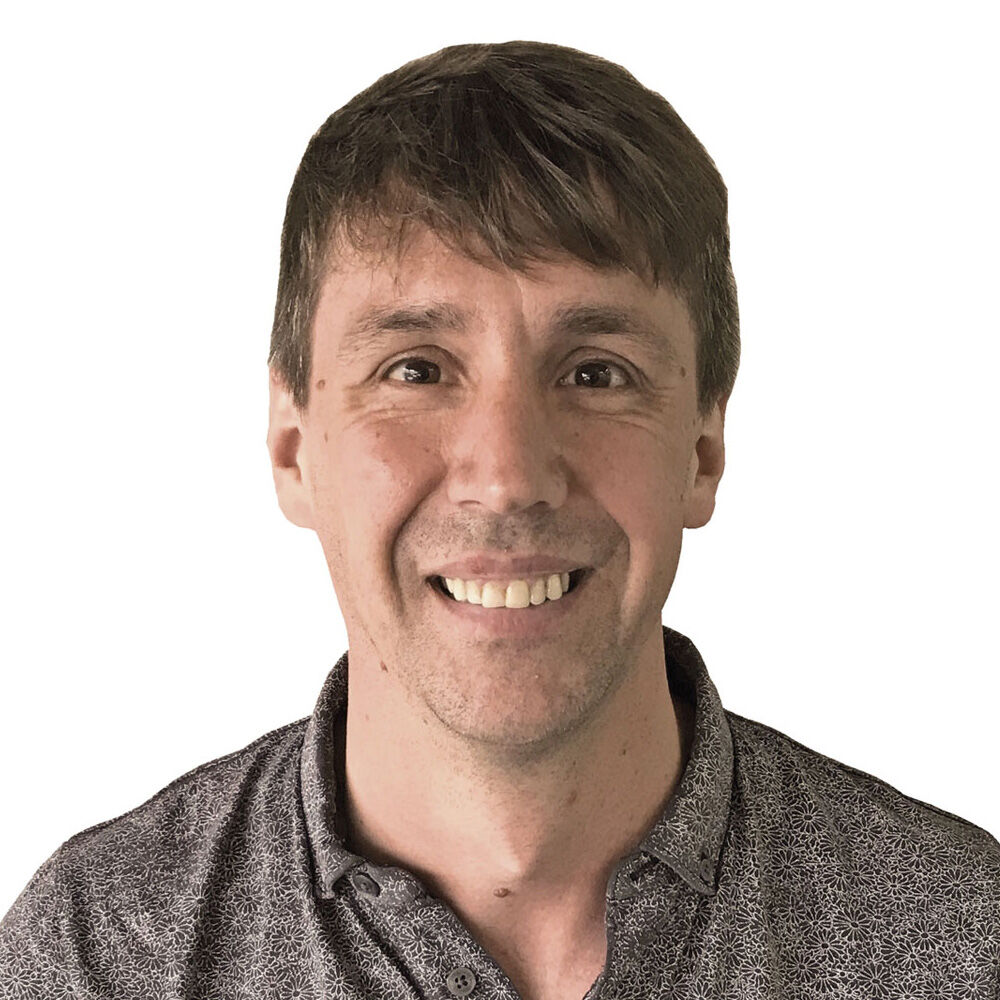 Explore the slopes
The peaks here are vast and the skiing is serious. Whistler and Blackcomb mountains feature an unrivalled 8,000+ acres of terrain, with 12 alpine bowls, 3 glaciers and over 200 marked trails - and the most slopeside accommodation of any North American resort. Both mountains provide a huge range of beginner, intermediate and advanced skiing and snowboarding, and combined with a massive 10 year average annual snowfall of over 39 feet, the holiday experience in North America's largest resort truly is hard to beat.
If you're a novice or an improver then the excellent Whistler Snow School will take exceptional care of you – there's a fantastic beginner zone on Whistler at mid-mountain where you'll make your first turns in a safe, controlled and fun environment. After that then you progress up the mountain to the family zone, and really then the sky is your limit – both mountains have plenty of terrain which allows learners to come to the full party from summit to village!
The scale of the terrain for intermediate skiers and riders is quite simply phenomenal with around 55% of the total ski terrain classified as 'intermediate'. But that statistic doesn't really give you the detail – you will have access to long, long peak-to-creek trails, wide-open undulating cruisers such as 'Rock'n'Roll', huge alpine bowls above tree-line, glaciers and glades. You are totally spoilt for choice.
Advanced skiers should test themselves on the 'Dave Murray Downhill' from the top of the Garbanzo Express down to Whistler Creekside (with a visit to the legendary Dusty's for a signature Caesar), or ride to Whistler's Peak for a slot down 'Whistler Bowl' to 'Doom & Gloom' to 'Frog Hollow' or hit the Blackcomb Glacier – all world-class off-piste inbounds terrain that Whistler is renowned for.
NEW for winter 2023-24 - the old Fitzsimmons 4-Pack Express chair from Whistler Village will be replaced by a new 8-Pack Express chair. This will significantly increase the uplift capacity from Whistler Village.
Enjoy the resort
Each resort base offers excellent access to Whistler's vast ski area, with pedestrian trails and free buses conveniently linking the three areas.
Traffic-free Whistler Village wasn't the resort's original base, but it is certainly the main hub now. Full of energy and conveniently located at the base of Whistler and Blackcomb Mountains, the Village is packed with boutiques, bars and restaurants. At its centre, you'll find the winter wonderland that is Whistler Olympic Plaza with its beautiful outdoor ice rink and daily après-ski entertainment from live music to juggling.
Upper Village is situated a little outside of the buzz of the main resort at the base of Blackcomb Mountain. There's a wonderfully secluded feel here with a quieter choice of restaurants, a weekly farmers' market and some of the most luxurious hotels in resort.
Located a short five-minute drive west of Whistler Village, the relaxed Creekside area was the resort's first base. A firm favourite among families, it boasts a lovely selection of condos along with its own pubs, restaurants, ski school, rental shop and gondola to take you up Whistler Mountain.
Where to stay
Whistler is home to some of the finest luxury accommodation we offer, much of it in coveted ski-in/ski-out locations. If you like to stay in the most elegant surroundings with superb facilities and exemplary service, you'll find some world-class establishments offering the very best in quality.
That's not to say you won't find something to suit every budget in Whistler. Many families love the flexibility and home-from-home feel of a self-catering condo, while others find a cosy mountain lodge can be the ideal place to retreat to after a long day on the slopes.
Whatever your tastes, Whistler is full of options, with each resort base featuring a slightly different accommodation selection to admire.
Getting to Whistler
Ski Independence offer a choice of airlines flying direct from London into Vancouver. We provide complete flexibility to choose the day of departure, holiday duration, choice of airline and cabin type. We have the freedom to build you the perfect holiday itinerary around the best flight options that suit you, and not around a product we're committed to sell.
Airport Transfers to Whistler
Once you arrive into Vancouver International Airport we aim to get you to Whistler as quickly and comfortably as possible. We'll recommend the most appropriate transfer option for your needs to ensure you relax into your holiday from the start. We offer two types of transfer:
Shared Scheduled Transfer: vehicle types used for this transfer are principally vans or minibuses, but during heavier demand periods may be a larger motorcoach. On arrival in Whistler there may be multi-drops at other hotels for other passengers before you are dropped at your hotel. This is a door-to-door shared scheduled transfer service which will leave within one hour of being met.
Private Transfer: choice of private vehicles from Sedans to Mercedes Sprinter Vans to stretch SUVs! This is a door-to-door private transfer service, and can be just as cost-effective for families or larger groups. Our private transfers include all driver gratuities.
Main image: David McColm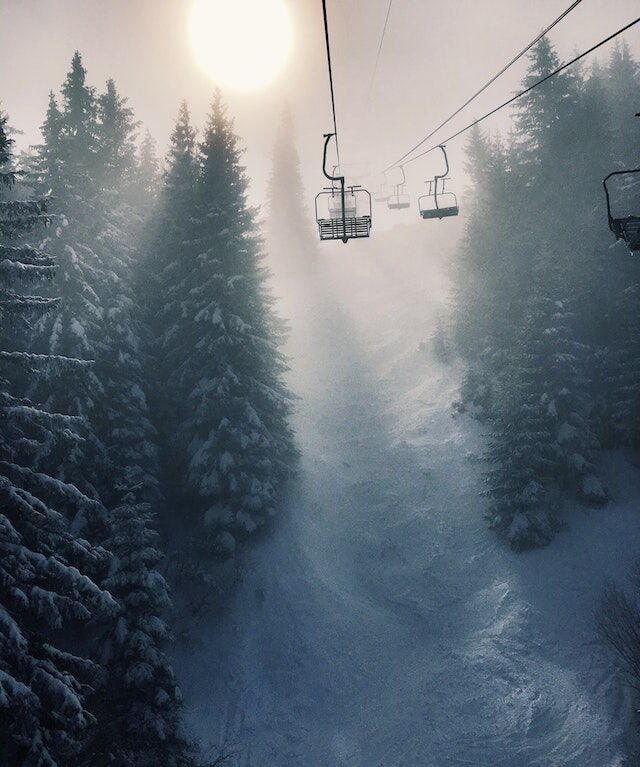 "Whistler is North America's original winter wonderland. Epic skiing for all abilities, a first-class snow school, a vibrant après scene, great restaurants for every budget and a plethora of shopping, spas & activities."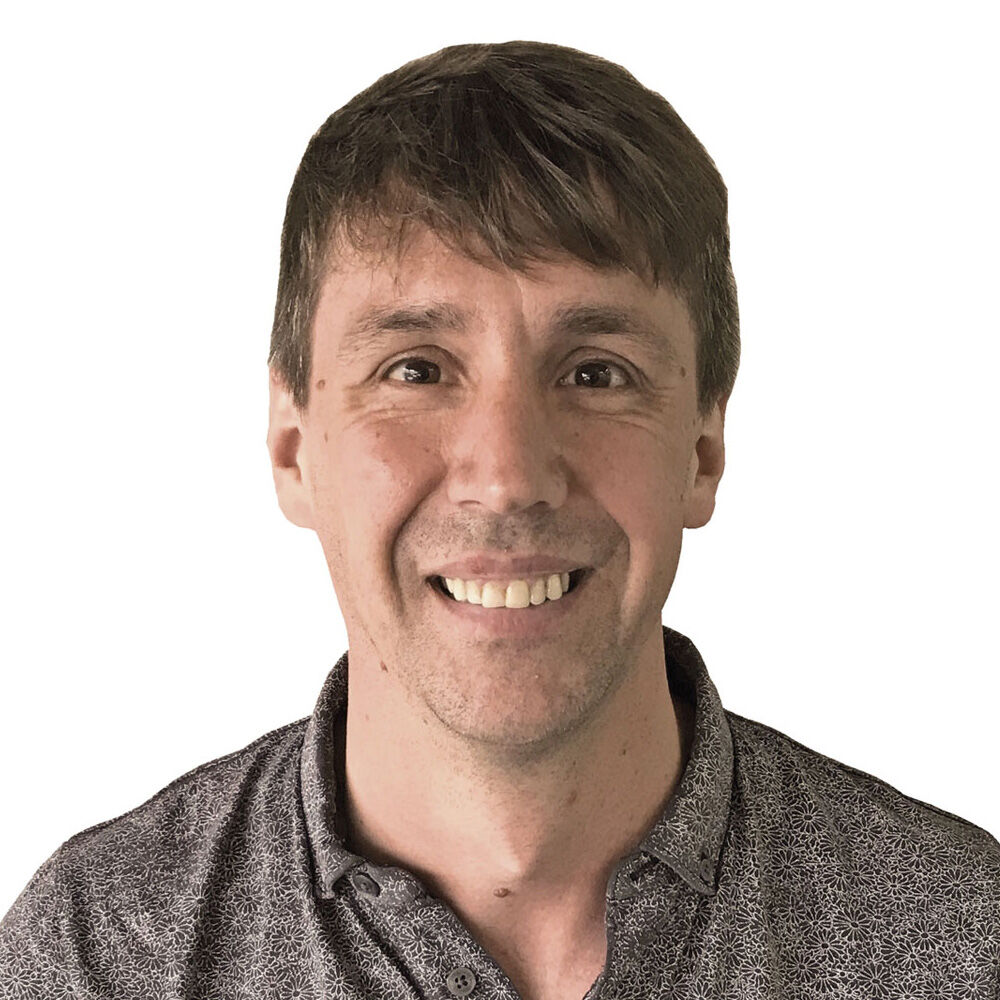 Nov
Dec
Jan
Feb
Mar
Apr
May
George Jamieson
07/03/2022
Ski Independence is my first choice to source our ski holidays. We have had great service from our previous trips dating back to 2005. Including Whistler, Vail, Beaver Creek. Park City and Jackson Hole.
Offers in Whistler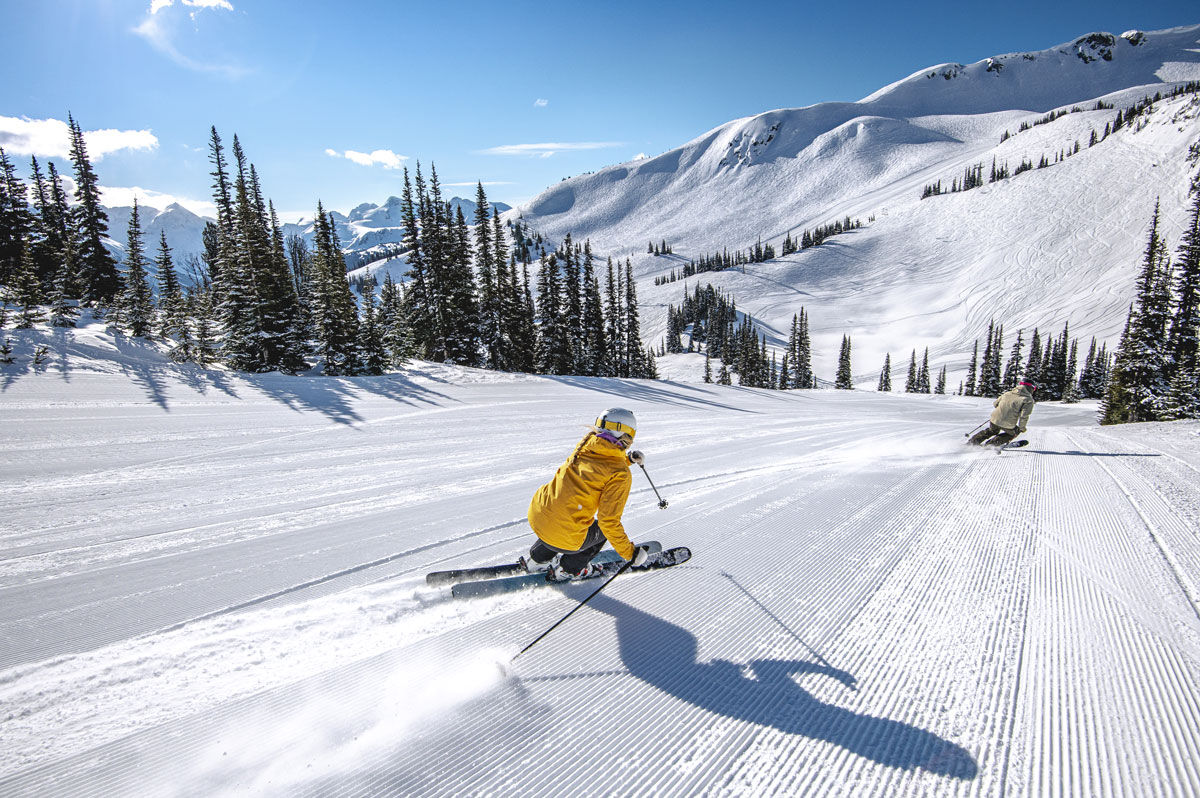 Save up to 35% on your stay by booking your 23/24 Whistler holiday early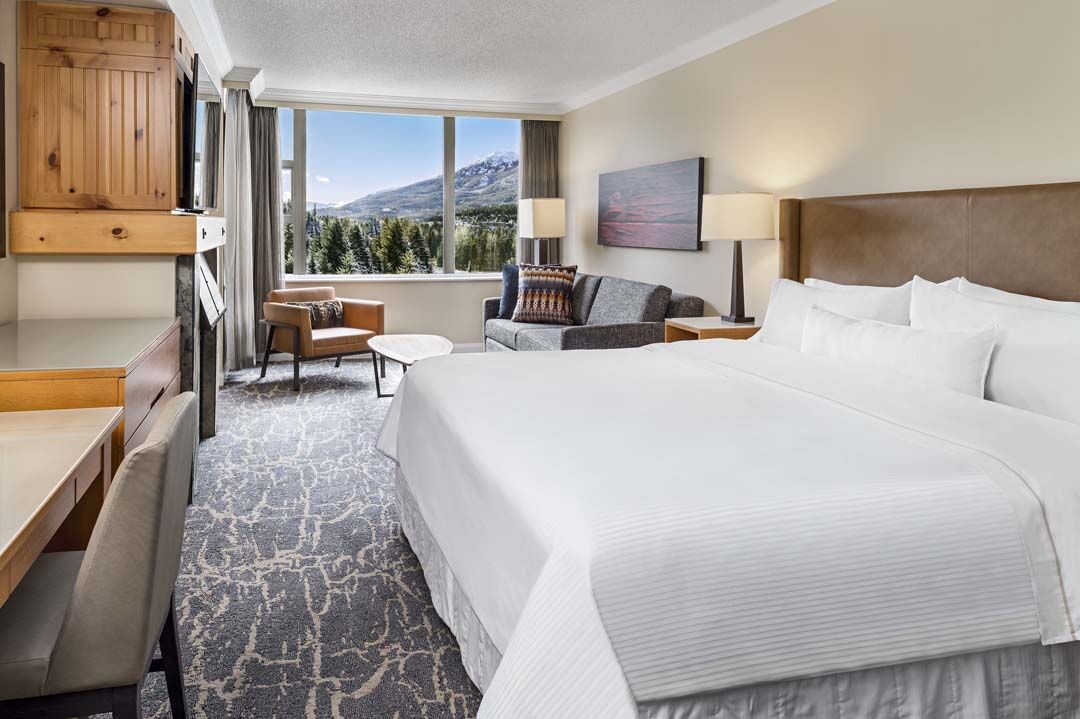 Save up to 30% when you book the Westin Resort & Spa for Winter 2023/24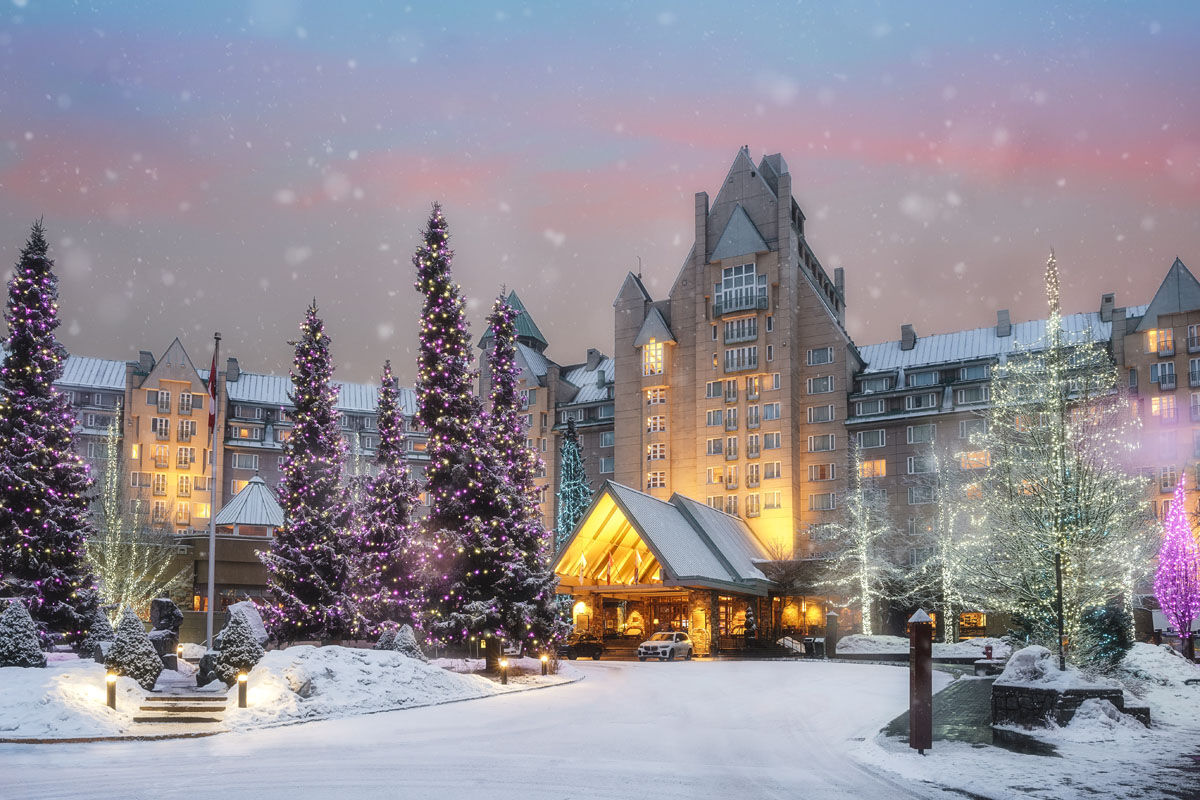 Save up to 15% when booking the Fairmont Chateau Whistler for Winter 2023/24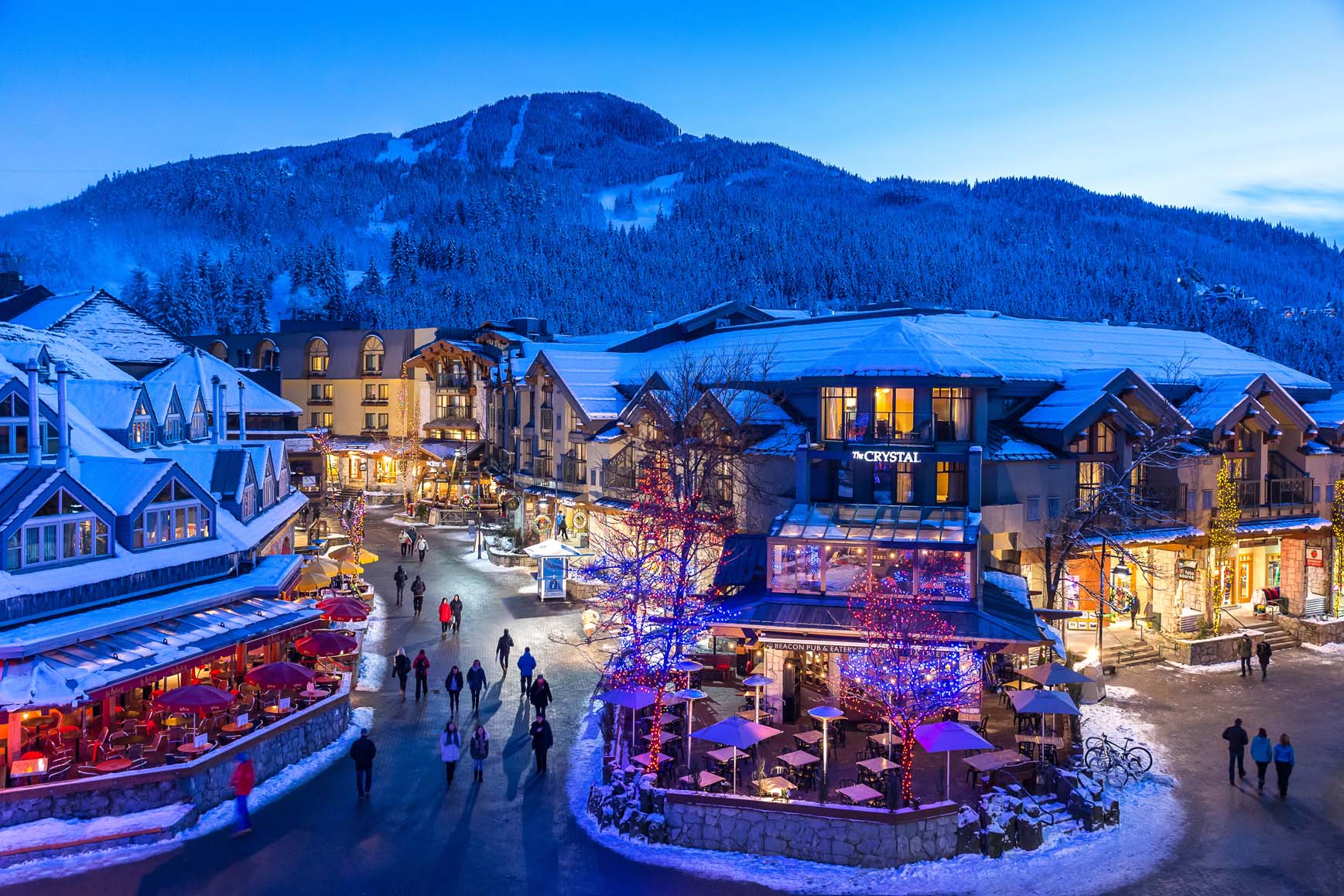 Book the Crystal Lodge & save up to 25% plus receive a complimentary bottle of wine & $50 food & beverage credit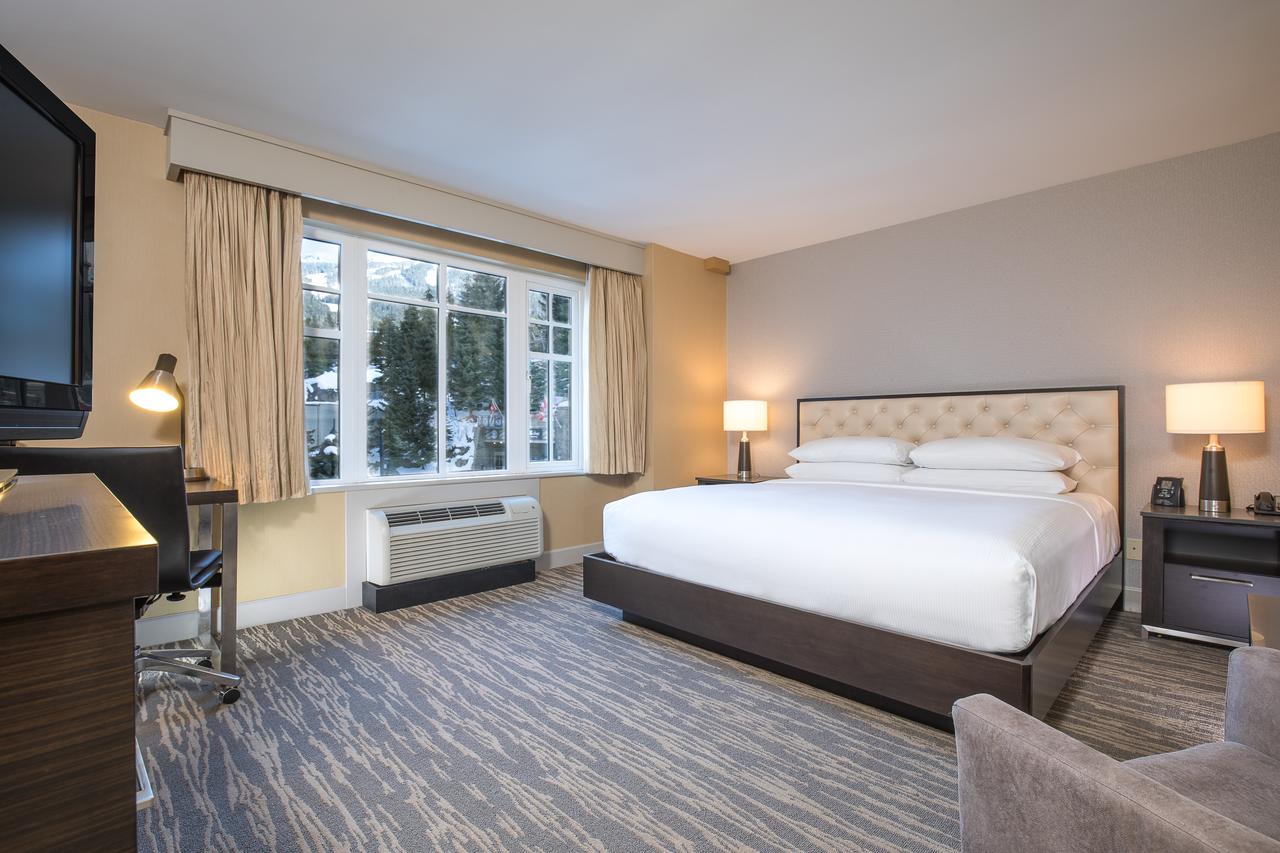 Book and save up to 25% on your Winter 2023/24 stay at the Hilton Whistler Resort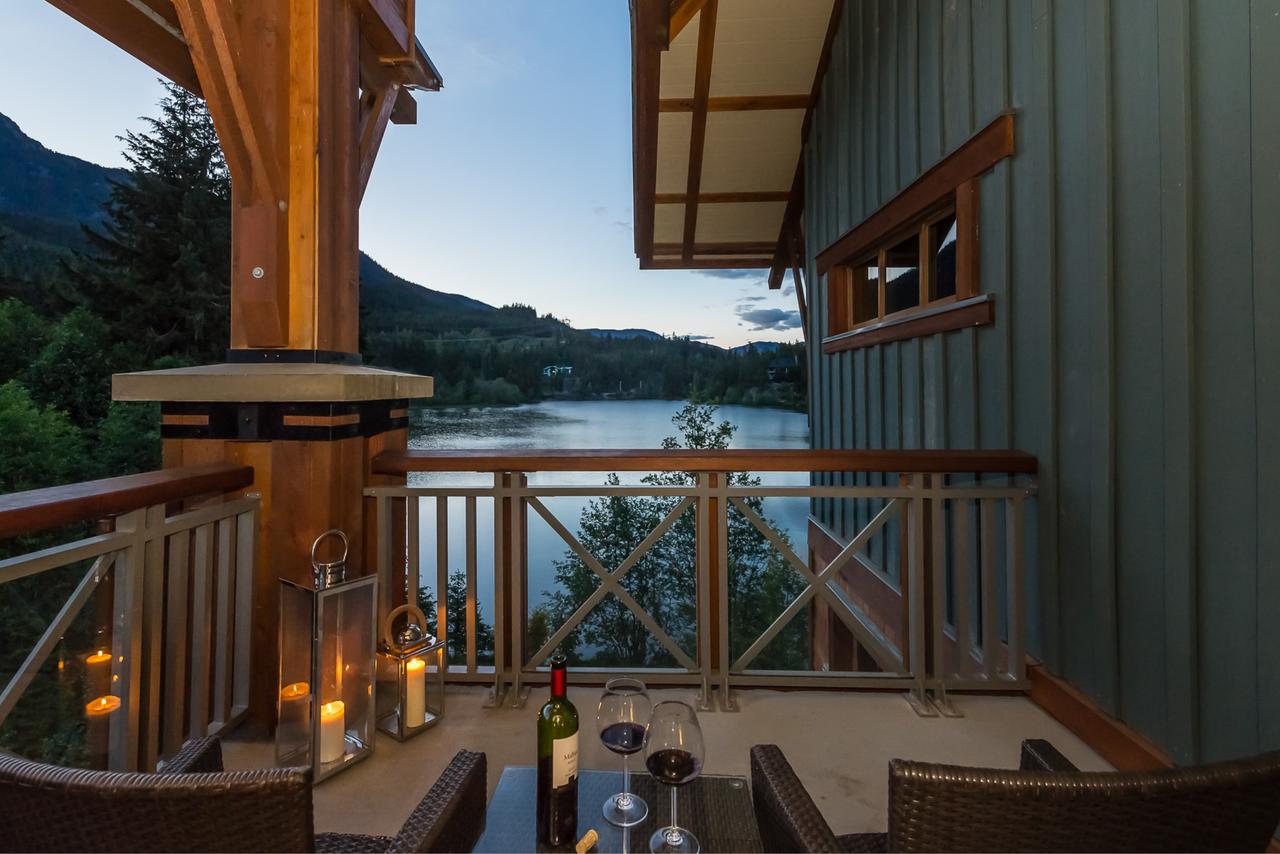 Save up to 25% when you book a stay at the Nita Lake Lodge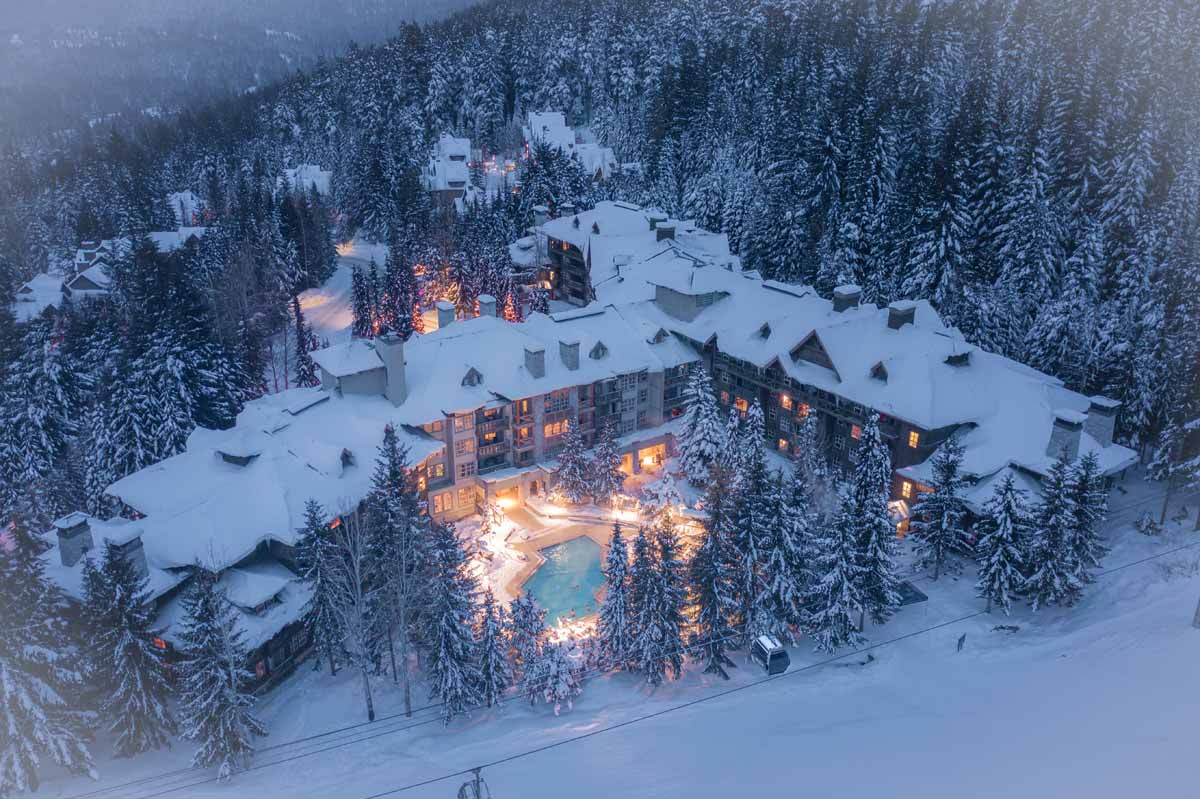 Book and stay at the Blackcomb Springs Suites to save up to 15% for Winter 2023/24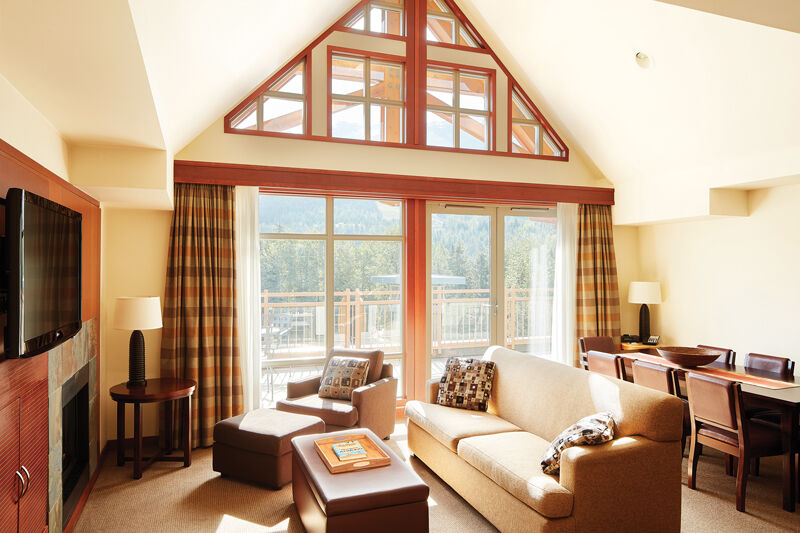 Save up to 15% for stays at the Pan Pacific Village Centre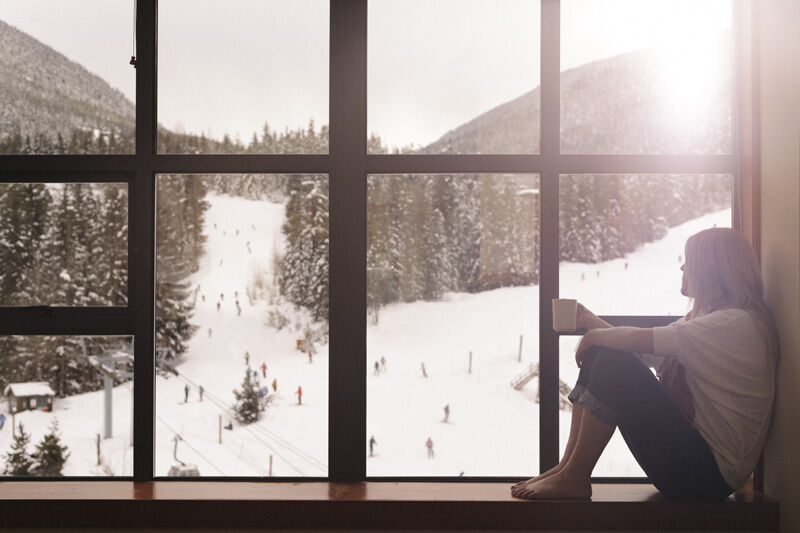 Save up to 15% for stays at the Pan Pacific Mountainside
Après-Ski in Whistler
When it comes to world class après-ski, you'll find that Whistler has all the bases covered. Expect the full spectrum of après in Whistler – everything from jumping slopeside bars with live music, with an energetic vibe and all-night dancing to low-key brewpubs with pool tables serving great beer and signature caesars.
Leaving the slopes, the first stop can be to enjoy some live music and specials at the favourite base locales - Dusty's (Creekside), The Garibaldi Lift Co. (Whistler Village) and Merlin's (Blackcomb). Alternatively, the outdoor patio at the Longhorn Saloon in the Carleton Lodge at the base of the Whistler Village gondolas is a popular spot for apres-ski or late-night revelry. Music pumps, the draft beer flows and you can even grab a bite to eat. The Dubh Linn Gate Irish Pub, located in the Pan Pacific Mountainside Lodge, is another place for immediate fun when the lifts close.
Moving on, the Amsterdam Cafe in Village Square is Whistler's funkiest local hangout for night time mingling. Garfinkels has been a Whistler classic nightclub since 1991 and can be wild. Tommy Africa's is in the main Whistler Village, and has just undergone a full renovation. Tommy's offers handcrafted cocktails, table service, DJ nights and plenty of dancing. Or visit Buffalo Bill's, one of Whistler's favourite nightspots, offering pool tables, video games and a crowded but friendly dance floor. And then there's the Cinnamon Bear for pool tables, great beer and a busy local vibe. The Crystal Lounge is also worth checking out.
For a cozy après-ski or evening drink, head for comfy sofas at The Fairmont Chateau Whistler's Mallard Bar or venture next door to the Four Seasons Whistler's newly opened Braidwood Tavern where you can enjoy a signature beer flight or cocktail. Located in the main Whistler Village, The Firerock Lounge inside the Westin is the perfect, intimate place to finish off the evening with a cocktail or glass of wine.
Dining in Whistler
Dining in Whistler is an international affair, with over 170 local restaurants showcasing cuisine from all over the world. Whether you're in the mood for sushi or steak, fondue or fettuccine, Whistler's culinary scene won't disappoint.
Whistler enjoys a laid back, relaxed dress code, and whilst you will certainly come across people who are more formally attired, this is definitely not an expectation.
Whistler is a popular destination, and advance dinner reservations are highly recommended, particularly between the hours of 7pm and 9pm. We suggest you call ahead to secure your table, particularly during busier periods such as New Year and Easter. This advice is particularly pertinent to larger groups. Let our team know if we can be of any assistance with bookings.
Check out our dining guide here for an up-to-date list of Whistler's best establishments. Or see below for a few suggestions split into price categories:
$$$$$
Araxi Restaurant + Oyster Bar
Araxi has a long held reputation for excellence in food and wine right in the heart of Whistler Village. Acknowledged to be a leader in its field Araxi was an early pioneer of farm-to-fork dining with renowned Executive Chef James Walt producing seasonal menus showcasing the very best in locally sourced ingredients.
Bearfoot Bistro
Refreshingly unpretentious while offering a fantastic fine dining experience, the Bearfoot combines great service with beautiful food from around the world. The renowned wine cellar is home to one of the most impressive selections of champagne and wine in North America, and Champagne sabering and the Ketel One Vodka Ice Room make for a unique evening in the centre of Whistler Village
Hy's Steakhouse
Hy's Steakhouse is a Whistler dining experience like no other. Legendary steaks, an impressive wine-list and exceptional service are the hallmarks of Hy's success, but their imaginative menu also features a wide range of seafood options as well as salads
Rimrock Café
Since 1986 the Rimrock has regularly been ranked as one of the best fine dining venues in Whistler. With a focus on Fish and Game, the menu offers real Canadian dishes in a rustic yet relaxing atmosphere with attentive service. It is well worth the short taxi ride from Whistler Village
The Wildflower
Located inside the Fairmont Chateau Whistler, The Wildflower welcomes diners to enjoy both breakfast and dinner. Exuding a warm and inviting ambience, The Wildflower's imaginative menu encompasses North Pacific items alongside more mainstream favourites. A wonderful variety of wines are available, as are local beers and classic cocktails.
Sidecut Steakhouse
Situated in the Four Seasons Resort in Whistler's Upper Village, Sidecut Steakhouse enjoys a well-deserved reputation for attentive service and an enticing menu. The dishes highlight the best of Canadian meat and seafood, with the very best of ingredients complemented by one of Sidecut's signature rubs. Diners relax in the warm, welcoming atmosphere of the intimate dining room, with its earthy tones, and open fire.
Wild Blue Restaurant & Bar
One of Whistler's newest restaurants has quickly established itself as one the leading lights. With a menu that focuses on elevated Pacific Northwest cuisine using sustainable seafood and locally-sourced ingredients alongside an extensive wine list, this is fast becoming the place to eat. Top venue for a special occasion.
Whistler Tasting Tours
A great introduction to a selection of Whistler's premier restaurants, these four hour tours offer fantastic value with a knowledgeable guide and set menus to make the most of each dining experience. A different course awaits at each restaurant and wine pairing can also be added. Try the 'Finer Things Dinner Tour' for a snapshot of the very best of the Whistler dining scene.
$$$$
Portobello
Follow the captivating aromas of freshly baked bread, rich fragrant coffees and mouth-watering treats to Portobello. An elevated casual dining experience delivered by an animated open kitchen, Portobello's made-to-order sandwich selection and gourmet pastry and coffee operation have expanded to include open flame rotisserie chicken, pork ribs and delectable smoked brisket.
Mekong
Have a seat at the altar of Thai taste! This is a fabulous new addition to the Whistler foodie scene – expect traditional fine Thai cuisine and a menu by highly acclaimed chef, Angus An. The Mekong pays tribute to Thai culinary tradition, but with a modern twist – authentic flavours highlighted using fresh, locally sourced ingredients. Born in Thailand, Whistler infused.
Alta Bistro
This casual fine-dining restaurant takes influences from French cuisine but certainly puts its own stamp on them. Alta Bistro has a real focus on organic, sustainable and fresh food with a clear farm to table ethos. They say, "We know where our food comes from and we serve it at peak of flavour to you". They also do fantastic cocktails!
Earls Kitchen & Bar
Offering an extensive and varied menu in a fun dining environment, Earl's definitely has something to please everyone. It has fresh, modern Canadian interiors and is worth a visit for their barbequed meats or a peach Bellini.
Il Caminetto
Right in the heart of action, Il Caminetto exudes a warm Tuscan welcome to all its guests. The celebrated James Walt has brought a fresh, contemporary flair to a traditional Italian menu with a focus on locally sourced produce. There is an expansive wine list, naturally focussing on Italy's terroir.
Grill & Vine
Putting a local twist on traditional favourites, The Grill & Vine is a modern interpretation of a classic grill. Featuring sleek, clean and fresh architecture, comfortable lounge seating and an all-day Grab & Go menu. Working with local farms, oceans and pastures, their focus is on using fresh seasonal produce, sustainable seafood and meats while reducing their carbon footprint and bringing the best of BC to the table.
Sachi Sushi
Serving incredibly fresh and creative sushi, Sachi Sushi is located next to the Summit Lodge and has regularly been voted as Whistler's best Japanese restaurant. The open kitchen and enthusiastic servers ensure an upbeat atmosphere. Make sure you try one of the delicious Sake based cocktails!
Sushi Village
A firm favourite amongst Whistler locals and visitors alike, Sushi Village fully deserves its excellent reputation . Offering a lively ambiance, fantastic sushi and renowned sake margaritas, guests flock to Sushi Village for the experience as well as for the food!
The Chalet at the Fairmont Golf Club
A crackling log fire, warm hospitality and hearty alpine cuisine set the stage for a unique dining experience in Whistler. Indulge in European-inspired alpine cuisine, including savoury fondues, artisan charcuterie platters and an after-dinner selection from The Chalet's Schnapps wagon.
The Raven Room
Whistler's premier cocktail bar and eatery – great bar food complemented by innovative cocktails. Located in the impressive Pan Pacific Village Centre this is a beautifully relaxed venue with a super ambiance. Get over here for happy hour!
Cure Lounge at Nita Lake Lodge
Use Nita Lake Lodge's shuttle bus from Whistler Village to access this great lakeside restaurant. With an eclectic menu and a good selection of local beers and BC wines this is a nice relaxed venue with a great view.<
$$$
21 Steps
A warm welcome waits at 21 Steps in the centre of Whistler Village. With a comfortable and relaxed dining room the staff will make you feel at home serving freshly-made modern comfort food at a reasonable cost. The attic bar upstairs offers a more casual space and can be rented out to large parties for an unforgettable evening.
Brewhouse
Located next to the outdoor ice rink the Brewhouse is a great, cosy spot for families and groups serving excellent hearty cooking that is perfect for a cold winter evening. As the name suggests the Brewhouse is a micro-brewery and usually has 5-6 rotating craft beers on tap which can be enjoyed in the restaurant or by the fire in the lounge bar.
Caramba
A restaurant with the Wow! factor. Majors on great pizzas and past dishes with European flair. This is an entertainingly busy restaurant that has a fantastic vibe.
Creekbread
Situated in Whistler Creekside, the unique Creekbread is a family-run enterprise with a rustic feel. The menu features a variety of delicious flatbreads served to order in a clay wood oven in the dining room and the ingredients used are all organic and sourced locally. A unique family friendly restaurant situated in a quiet area of Creekside.
Keg Steakhouse & Bar
Part of a popular Canadian steak house chain this is a great family option. The Keg is renowned for its relaxed environment, strong service ethos and wide-ranging menu incorporating a choice of seafood, steaks and chicken. Head downstairs to Brandy's Sports bar to watch the hockey where food is also available.
Beacon pub & eatery
The place for après all year-round. Launch yourself onto their heated patio, get cosy indoors or plant it at the bar to hear some local stories while satisfying both your thirst and your hunger. If you have worked up an appetite, the freshly prepared menu items offer options for both casual eating and sociable sharing at any time of day.
Take-away only
Chubby Ducks
Whistler's best kebabs and poutine! This is probably somewhere to visit on your way home from apres, as it's take-away service only, and open until 2:30am. Feast yourselves on the Full Chubb, or Fries with curry sauce, or the local's favourite, Poutine – fried topped with melted cheese curds and a choice of curry sauce or gravy. You know you want to.
Activities in Whistler
Whistler has a huge choice of resort activities designed to complement your day on the mountain. Rejuvenate at one of the resort's spas, including Whistler's most unique spa: The Scandinave.
Take it up a notch at the family-friendly tube park or ice-skating rink or explore Whistler's backcountry via dogsled or snowshoe.
For adrenaline junkies, why not crank it up with a run down the world's fastest Olympic bobsleigh track at the Whistler Sliding Centre, or experience the exhilaration of a fast-paced zip line tour between Whistler and Blackcomb mountains with Zip Trek Ecotours. Finish off your day with an evening snowcat or snowmobile ride up to the Crystal Hut that sits 6000ft up on Blackcomb Mountain for a special candle-lit fondue dinner accompanied by live music from local performers.
Fresh Tracks
Access the Whistler Village gondola between 7:15 and 8a.m. for a mountain-sized breakfast buffet at the Roundhouse Lodge, then enjoy fresh powder or perfectly groomed corduroy all to yourself before the mountain is open to the public. Upload between 07:15-08:00, enjoy your breakfast, then listen out for the "Runs are open" call to bag the first lines of the day.
Cat Skiing
For a cost-effective alternative to heli-skiing, Cat Skiing provides an exciting day in the backcountry, fun in the snow but minus the crowds or the hardpack! Powder fans will rejoice in this fresh powder experience, led by professionally trained guides. A hugely fun experience for those seeking a challenging ski day that could easily turn out to be the best one of your whole trip!
An average day of Snowcat-assisted backcountry skiing or boarding takes place at between 7,000 vertical feet and 10,000 vertical feet. Participants, who must have at least blue run proficiency whether in skiing or boarding, will typically take between six and ten runs, though the record is 15! These extra runs are included at no extra charge to participants, who will enjoy a full day on the appropriately named Powder Mountain, which receives an average of 30% more snow than Whistler over the winter, making it the perfect choice for optimum powder and adventure! The cost includes transportation, safety equipment, training, guiding and instruction. Lunch and snacks are taken care of, and an unforgettable day for all is guaranteed!
Dog Sledding
A true Canadian pastime and one of the most popular activities in Whistler (book early to avoid disappointment)! Dog sledding is an unforgettable experience that is suitable for the whole family to enjoy. You'll have the chance to help with the hitching and harnessing of your dog team, before stepping into your sled and settling down for an unbelievably exciting journey through the magnificent old-growth forests just south of Whistler. As you are whisked along the trails, your guides will educate you on the history and culture of this traditional Canadian mode of transport.
Heli-Skiing
For an endless backcountry alpine experience, where you'll enjoy spectacular mountain vistas of Whistler and beyond, try your hand at Heli-Skiing. Strong intermediate, advanced and expert skiers and boarders are welcome and being physically fit is key to enjoying your day.
Base packages include three drops (average run is 2,000 vertical ft), avalanche transceiver, experienced professional guides, lunch, photo and video service, fuel surcharge and an après session. Extra runs can be purchased on the day and multi-day packages are also available.
Snowshoeing
Snowshoeing is a fun winter activity that needs no special skills and can be enjoyed at any pace. If you can walk, then you will be able to strap on a pair of snowshoes and head out into the winter wonderland. It's a perfect activity for the whole family, with snowshoes also available in kids' sizes. Snowshoeing can be done independently or as part of a guided tour.
Scandinave Spa
Experience the age-old Finnish tradition of soaking in soothing outdoor baths at Whistler's most unique spa. The Scandinave Spa combines rustic elegance with majestic scenery in a tranquil, secluded setting. Enjoy the baths or add a massage for complete rejuvenation. Silence is essential to the enjoyment of their hydrotherapy experience and the spa is open to guests 19 and older.
Ziptrek and Treetrek Canpoy Walks
Fly through the forest on an exhilarating high wire adventure – no experience required! Tours start and end in the Whistler village and take place over the Fitzsimmons Valley between Whistler and Blackcomb Mountains. Experienced guides provide information on the local ecosystem and Ziptrek uses "free range harnesses" so you can lean back and go upside down safely and in comfort (if you want to). Tours have 3-5 ziplines to experience plus treetop bridges to walk over giving you spectacular views of the valley below.
For visitors who prefer their adventures to take place at a somewhat gentler pace, Ziptrek Ecotours also offers the Tree Trek: Whistler's Canopy Walk. This informative walk features a means of learning about the mountain environment in the same beautifully stunning setting but a more relaxed pace.
Tubing at the Coca Cola bubly™ Tube Park
Situated in the Base 2 Zone on Blackcomb Mountain, the Cola-Cola bubly™ Tube Park offers an adrenaline-pumping adventure for both the young and the not so young! No previous experience or equipment is required, just a willingness to try something new and exciting. The Tube Park has eight lanes with varying degrees of difficulty. Lanes are 1000 feet long and the park has a magic carpet lift that makes travelling to the top a piece of cake! Once at the top, you have an exhilaratingly fast ride to look forward to.
Snowmobiling
Take a guided sled tour through the snow to experience a treasured Canadian pastime. Choose from tours to suit all levels with options for private groups, families and dual riders. Kids are catered for too! Children can try their very own Mini-Z snowmobiles on a specially-designed track. Try a trip with something extra – a meal in a rustic mountain lodge or a nighttime sled in the moonlight.
Vallea Lumina
Vallea Lumina is a multimedia 1.5km (approx. 1 hour) night walk through an enchanted old-growth forest at Cougar Mountain north of Whistler, in pursuit of hidden wonders, telling a story that unfolds in chapters along the way. This unforgettable evening adventure is perfect for all ages, groups and families.
Reviews of Whistler
Cefin Barton
27/12/2022
I found dealing with you very straightforward and all queries answered to my satisfaction and in a timely manner. Thanks!
Gillian Roberts
23/12/2022
Your service was exceptionally good.
Sherrie Ogden
16/12/2022
Great customer service and very helpful staff. As we were there over Christmas, we received gifts outside our rooms, and a stocking on Christmas morning. We did not expect any of this so it was a real treat and felt like they'd gone the extra mile.
Rory O'Connor
04/05/2022
Aodhan and the whole team from Ski Independence were excellent from start to finish.
James Stone
02/04/2022
Karen delivered a brilliant 'first rate' personal service and ensured that we had the holiday of a lifetime. Her advice and recommendations were on the money. Whilst we had to wait 2 years a a consequence of Covid it was certainly more than worth the wait!
George Jamieson
29/03/2022
We appreciate all you do at Ski Independence to make our ski trips a success. Thanks to all. Already looking forward to what's on offer in North America for next season. Our friends that came with us to Whistler this season said it was their best ski holiday ever.
David Chalmers
20/03/2022
Excellent accommodation, well equipped.
Rory O'Connor
19/03/2022
Ski school was brilliant and the kids loved it
Brian Lovell
09/03/2022
Safely returned from Whistler after a fantastic holiday. Snow was amazing and First Tracks Lodge lived up to our expectations.
George Jamieson
07/03/2022
Ski Independence is my first choice to source our ski holidays. We have had great service from our previous trips dating back to 2005. Including Whistler, Vail, Beaver Creek. Park City and Jackson Hole.
Craig Scott
27/02/2022
Ski Independence offer a first class service, who were whiling to do whatever they could to ensure we had the best holiday possible. 5* Service!!!! - Could not recommend high enough.
Ray Bilsby
20/02/2022
Communication was first rate and I was impressed with your level of attentiveness when one of our party was unable to travel at the last minute due to medical issues.
Christine Munro
31/01/2022
High standards here in the F&B and housekeeping depts. Enjoyed the Gold Room very much. Experience guides are excellent and provide a varied programme.
Michael Rae
29/01/2022
Really happy with the service and experience from Ski Independence. Karen was really helpful and had some great advice. Our holiday all went really smoothly and we had a great time!
David Limerick
18/01/2022
Thank you Ski-i and Gareth for arranging this [dining vouchers], very thoughtful, yet again, just what I've come to expect from Ski-i. It's little touches like this that makes Ski-i and it's staff stand out from the rest. Cheers.