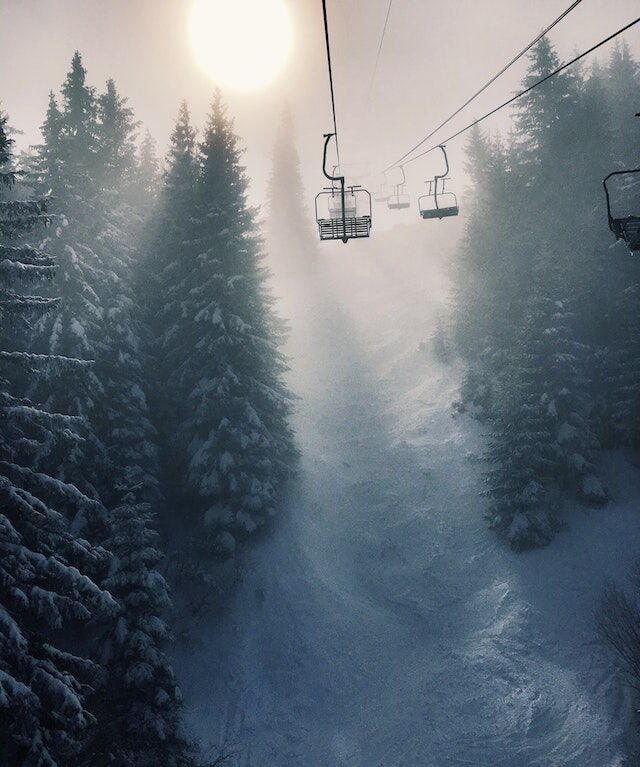 "If you like long blue groomed cruisers "Buddy's Run" in Steamboat will be your cup of tea. It's a good pitch and nice and long – perfect to practice those big GS turns. It was named after Buddy Werner who was a member of the US ski team way back in the 60's and was a local to Steamboat"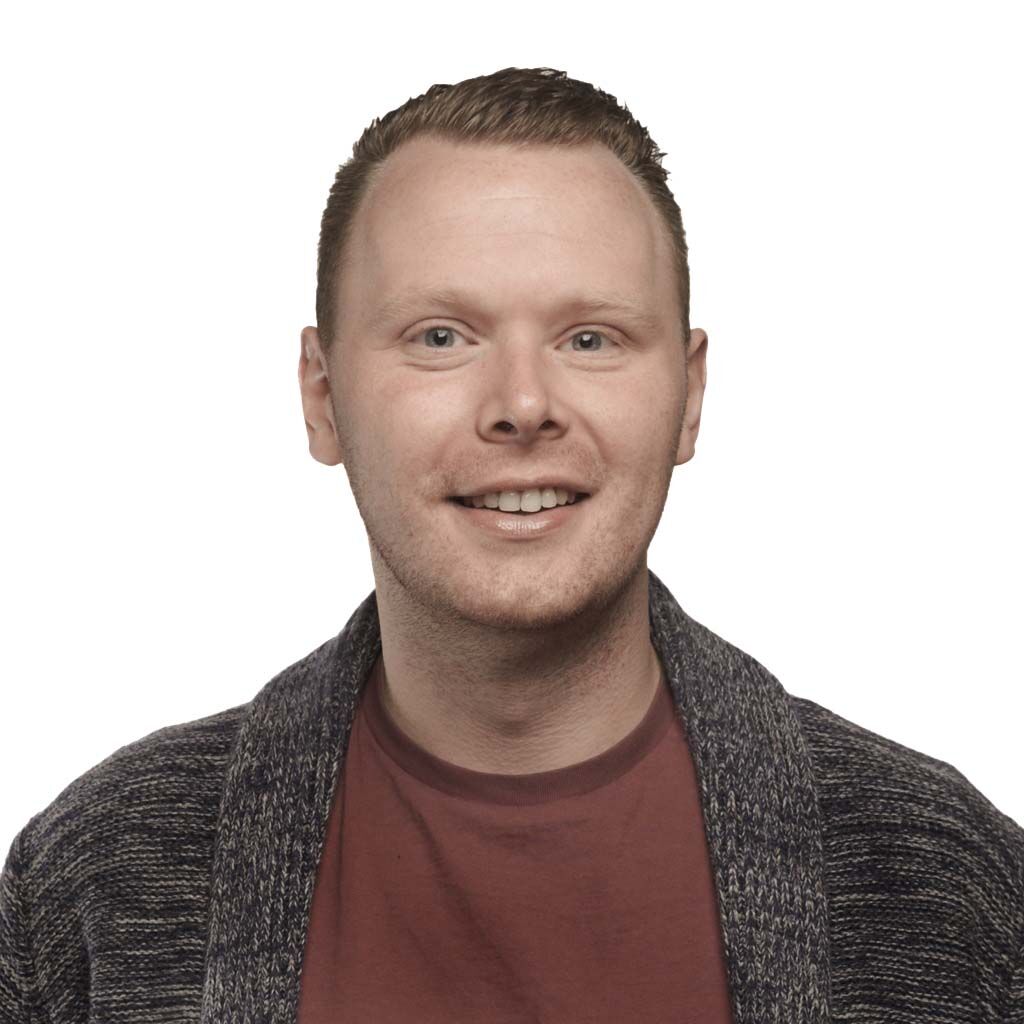 Steamboat Ski Holidays
Steamboat offers 3500+ acres of incredible ski terrain, split over six mountain peaks and perfect for intermediates and families. With 165 named trails, a huge 3,668ft vertical and 18 ski lifts, Steamboat is one of Colorado's largest resorts. The skiing here is world-renowned and the resort has an incredible snow record - they've even trademarked the phrase 'Champagne Powder' to describe the fluffy, light, dry Colorado powder snow that falls here in abundance. Blue sky days and great visibility are also likely to be a big feature of any Steamboat ski holiday and on a bluebird day, the tree skiing can be legendary.
Steamboat mountain village is super convenient for direct access to the slopes. A couple of miles away you'll find Steamboat's old town down in the valley. This is a genuine ranching town proud of its western heritage, and is packed full of great bars, a superb choice of restaurants and some truly unique Cowboy-centric shops. A regular shuttle connects the mountain village to downtown.
Skiing in Steamboat
The skiing in Steamboat is simply fabulous. The mountain is beautifully set up to spread the talent all over the mountain. This is great news for adult and child beginners who get their own 'learn to ski' and designated 'slow zones', backed up with an award-winning snow school. Steamboat is firmly stamped 'Great for Families'. Kids ski & rent free up to 12 years old – provided they are pre-booked and the adults rent too – plus the ski school is tip-top. The kids stay in the same, small, group all week and as well as improving their skiing and riding, take part in treasure hunts, barbeques and races. Once the basics are grasped then improvers can jump on the gondola and then get to play on the multitude of long winding groomers down through the trees back to the mountain village, or take the Sundown Express to over 10,000ft and play on the gentle Sunshine Peak ridge runs.
Intermediates have access to the whole smorgasbord of shredability that Steamboat has on offer. Great fast groomers, nice hero-bumps and long trails to practice your technique on, before heading over to the back side and down into the more open high alpine terrain of Morningside Park. There is a huge amount of terrain here for all ages and all skill levels, but on a great powder day the tree-skiing in Steamboat is like nothing else you've ever experienced on a pair of skis – it is simply some of the very best tree and gladed skiing in the world! On a powder day you will feast like a king here!
Experts get steep, technical groomers to crank on, big bump runs, and a whole host of upper mountain terrain to get rowdy in. The double black diamond drops that slot down through the cliff bands and tight trees on Mt Werner are world-class, and the gladed areas are huge – there's so many lines here you can make lap after lap and never repeat. It's #treemageddon! Finish the day with a lazy quad burner from Storm Peak down 'Buddy's Run' onto 'Drop Out' and then roll your ankles down 'BC Ski Way' to the village. Hang a right a few hundred metres from the village base and won't be able to miss quintessential Steamboat après on the deck at the legendary T-Bar. A pitcher you said? Why not…
NEW for winter 2023-24:The new Wild Blue Gondola will be the longest and fastest 10-person gondola in North America, with the 2nd stage opening in 2023-24, this new state-of-the-art gondola will transport skiers via a newly created mid-station adjacent to Bashor Bowl to the top of Sunshine Peak. At a total length of 3.16 miles, the new gondola will transport skiers from bottom to top in 13 minutes. Steamboat will also open 650 additional skiable acreage of expert/advanced terrain (serviced by a new chairlift in Mahogany Ridge) that will make Steamboat the 2nd largest ski resort in Colorado (from the 5th largest currently) with over 3500 acres of awesome terrain!
We offer a full range of discounted Steamboat lift tickets, ski & snowboard rentals and snow school lessons and we always recommend you book early for our very best prices.
Getting to Steamboat
Ski Independence offer a choice of airlines flying direct from London into Denver, and indirect in Hayden, and we provide complete flexibility to choose the day of departure, holiday duration, choice of airline and cabin type. We have the freedom to build you the perfect holiday itinerary around the best flight options that suit you, and not around a product we're committed to sell.
All of our holidays to Steamboat include a shared, scheduled shuttle transfer from Denver, but if you want to take advantage of your Ikon Pass, you may want the flexibility of a self-drive, SUV or minivan. We offer 'Gold' option car rental which includes all the mandatory taxes & fees, extra driver fees, fuel and ski rack. We can also offer vehicles with SatNav.
Image: Loryn Kasten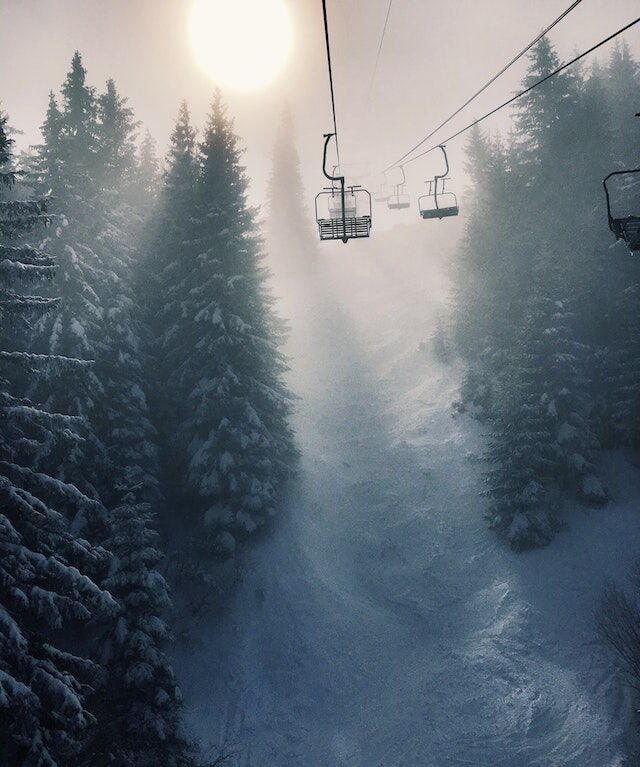 "If you like long blue groomed cruisers "Buddy's Run" in Steamboat will be your cup of tea. It's a good pitch and nice and long – perfect to practice those big GS turns. It was named after Buddy Werner who was a member of the US ski team way back in the 60's and was a local to Steamboat"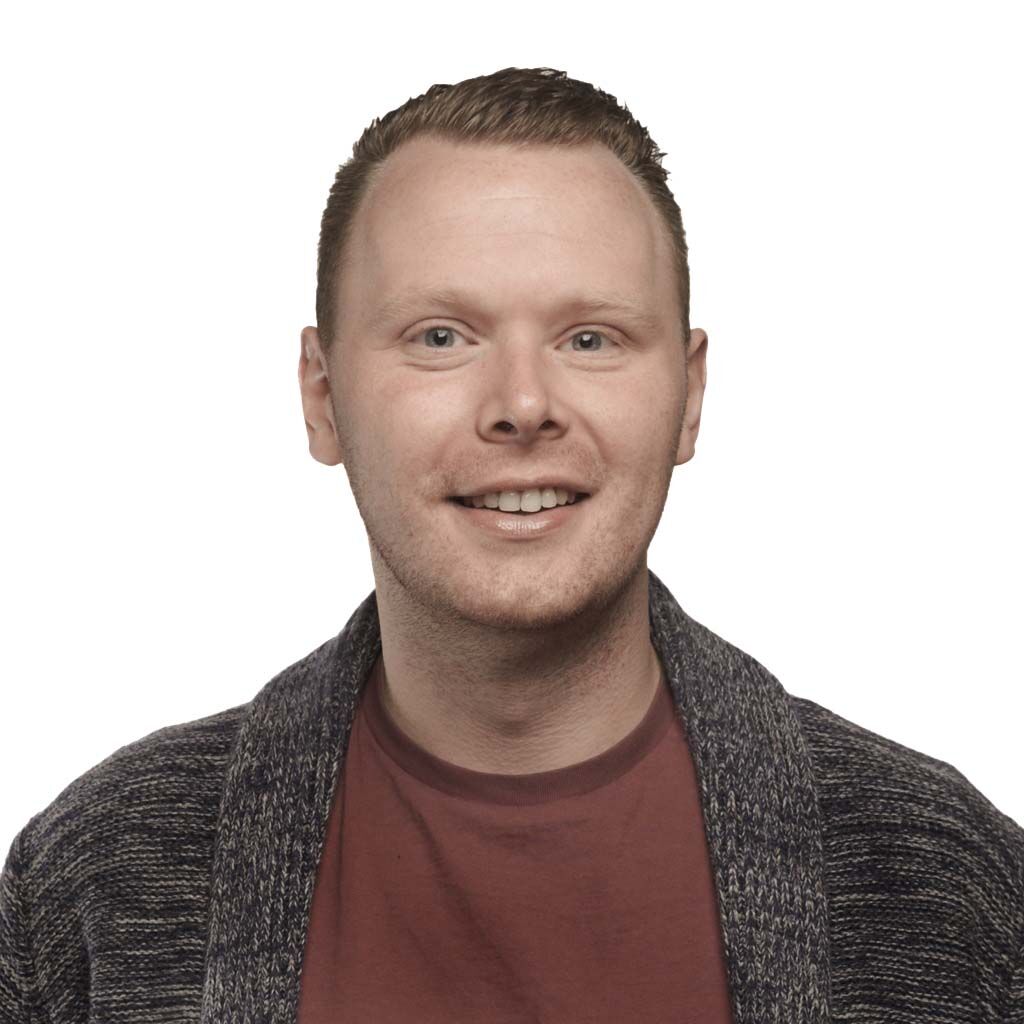 Après-Ski in Steamboat
Steamboat is an old Western town that knows how to have a good time, and aims to keep everyone happy, and coming back! Guests typically stay either in the old town, or in the mountain village. They are 3 miles apart, and linked by a regular free shuttle. If you are staying in the mountain village, a trip to check out downtown is a 'must-do' during your holiday. Great après-ski is not hard to find in Steamboat, but the best post-ski après is to be found up in the mountain village. We suggest you start your evening here, and then head downtown for dinner:
The T-Bar
This is a busy slopeside local's bar in the old Ski Patrol hut at the base of the mountain. It offers great food and drinks for lunch and après, has a fun local vibe and as you might expect, gets busy on sunny days. This is Steamboat's best après spot in your ski boots without a doubt!
Slopeside Bar & Grill
Just off the mountain and still in ski boots, ski-in/stumble out. Lively slopeside bar offering American Classic food and great drinks with frequent live music.
The Range
New for May 2023 in Steamboat Square next to the Gondola(s) and ice-rink you'll find The Range – two levels, each with its own full bar plus four dining venues with QR code ordering. Shiny and new and very different from the T-Bar and Slopeside Bar.
Storm Peak Bus Stop
Ski mountain location of Storm Peak Brewery: grab a burger from Après Burger upstairs to accompany your tasty beer offerings – try an Urban Sombrero, a Mexican-style lager with a hint of lime, or a Hop Mess Express, juicy and slightly hazy pale ale.
Truffle Pig
Slopeside wine, cocktails and comfort food après snacks at the back of One Steamboat Place just beside the main Gondola. Has a mean happy hour which is more like 90 minutes, serving local craft brews, olives, charcuterie board, street tacos and papas bravas.
Dining in Steamboat
Steamboat has a huge variety of great restaurants. There's a reasonable choice spread around the mountain village, but you'll find that downtown Steamboat is where it's at. This is a foodie-centric town where you really are spoilt for choice. Food & drink are front and centre in Steamboat.
Café Diva
Café Diva in the Torian Plum Plaza in the mountain village is a renowned restaurant, proud of its artfully crafted fine dining cuisine, extensive wine list and warm, contemporary, mountain ambience. With a new menu for each season of the year, expect to taste naturally raised meats, sustainably sourced seafood and produce from local family farms.
Creekside Café and Grill
Serving breakfast, lunch, and dinner, The Creekside Café is housed in the historic Soda Creek building in downtown Steamboat Springs. The Cafe is popular with residents and guests alike, with its intimate dining room, and relaxing patio. Its Eggs Benedict are a local legend, and its breakfast and lunch menus keep their happy customers coming back time and time again. Our recommendation for the best place in town for breakfast.
Mazzola's Italian Diner
Open for dinner from 5pm until 10pm, Mazzola's Bar is open until 2am. Serving customers wholesome, plentiful, Italian fare, including pastas, pizzas, and pies, Mazzola's offers a welcoming ambiance and great service.
Laundry Kitchen & Cocktails
Specializing in smoking and curing natural foods, you'll enjoy a shared plate concept. The creative menu utilizes seasonal fare and locally sourced produce. Once the Steamboat Laundry (1910-1977), lots of heritage design touches are still present. It's a funky, cool place to eat and drink in. Good for a cocktail too!
Mountain Tap Brewery
Smack in the middle of restaurant row, this is a brewery tasting house with its own pizza oven. Rock up, order a freshly brewed beer with zero delivery miles, choose a pizza, find a bench seat, and enjoy. This is casual, fun and laidback, just how a night out should be.
Aurum
Riverfront dining in downtown Steamboat's awesome foodie district, Aurum offers new American cuisine in a refined but relaxed setting. Steak, seafood, game and pasta are all on the well-crafted menu. This is the place to spend a good happy hour sipping cocktails in an upbeat, funky location, before sitting down to an exquisitely prepared dinner.
Harwigs
Harwigs is home to Steamboats only wine cellar, with a sommelier on hand to guide you through the extensive and award-winning list. The menu is a delight – creative dishes that defy classification using local fresh produce, some from their own garden. If you appreciate wine and great food, book a table here.
Johnny B Good's Diner
This 50s-style downtown diner serves up traditional American classics like meat loaf and fried chicken at a reasonable cost. The relaxing environment includes posters of 1950s and 1960s movie stars adorning the walls, and music from that era plays continuously, adding to the fun, retro ambiance.
Mahogany Ridge
Mahogany ridge is Steamboat hotspot for local beers, a fun Happy Hour, and a creative menu unlike any other in town. It offers a 'Dipping Menu' that features over 15 sauces for dipping with a large selection of meats and vegetables. Also on the menu are salads, noodles, sandwiches, and a wide range of vegetarian selections.
Ore House at the Pine Grove
Tradition, history, and rustic elegance combine to provide guests with a unique dining experience at the Ore House. You will sense the ambiance of the surrounding mountain heritage as you enjoy a delicious meal. Relax with friends or family as you accompany your meal with a choice of fine wines and cocktails from the full service bar.
E3 Chophouse
This is Steamboat's newest restaurant addition, with a ranch-to-table concept using meat from their own ranch, as well as locally-sourced products. If you like good steak, cooked correctly and served with panache, then give E3 a try.
Activities in Steamboat
Sleigh Rides
All the family will love a traditional sleigh ride! Bundle up and journey through the snow to a warm and welcoming ranch, then enjoy a delicious dinner, and live entertainment. Alternatively, you may prefer to take a cosy, private sleigh ride, with the added attraction of a bottle of champagne! In addition, there are special festive Sleigh Rides available over the Christmas and New Year periods.
Hot Air Ballooning
Enjoy the breath-taking mountain scenery around Steamboat from the unique vantage point of a hot air balloon! Suitable for all family members, hot air balloon rides take place every morning, weather permitting, and include a continental breakfast, a flight certificate, and a champagne ceremony.
Snowmobiling
To experience an exhilarating winter sports activity that does not involve skis, or boards, try your hand at snowmobiling! A variety of companies offer snowmobiling tours in Steamboat, contact your concierge for more details.
Snowshoeing
A great activity for everyone, whether you are looking for a great winter workout, or simply a peaceful walk in a winter wonderland, it is hard to beat snowshoeing! To snowshoe in style, try the 'Guided Gourmet Snowshoe', where you snowshoe high on Mount Werner, admiring the breath-taking scenery as you go. At the tour's culmination, enjoy a delicious gourmet lunch, and a well-deserved glass of wine!
Winter Fly Fishing
Enjoy a totally relaxing day on the river, a complete contrast to those ski slopes! You will be picked up from your accommodation, and equipped with everything you need. Transportation is provided to the river, where you will have the expert help of an experienced guide, and a thoroughly memorable day's fishing is guaranteed!
Winter Horseback Riding
A wonderful, family-friendly adventure, suitable for ages 6 years, and older, enjoy the experience of exploring your beautiful, snowy surroundings, by horseback.
Strawberry Park Hot Springs
Found along the banks of the Hot Springs Creek are the most awe-inspiring mineral springs in the world! As the snow falls silently in the surrounding woods, relax in the 104-degree warmth of natural mineral water for an almost surreal experience.
Cinema and Culture
Sit back and enjoy a night at the movies! Steamboat offers a choice of two cinemas, with a total of 10 screens between them. Check the Bud Werner Memorial Library event schedule to see what is happening during your holiday in Steamboat, and enjoy.
Reviews of Steamboat
Fizz Bolton
26/01/2022
Very happy with Ski Independence - the personal attention is second to none, we feel well looked after by you!