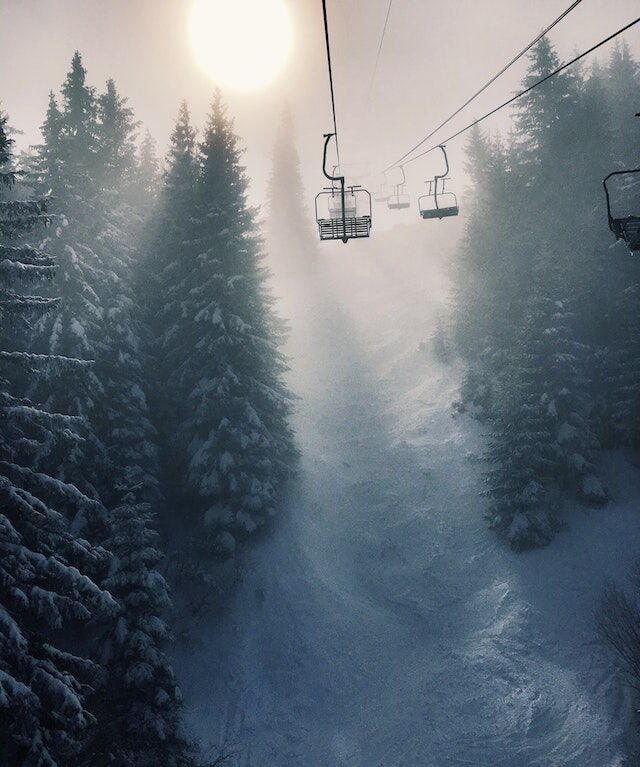 "Aspen is truly special. A town steeped in history, brimming with amazing places to eat, drink and explore and most importantly incredible skiing across four completely unique mountains. Aspen is hard to beat! "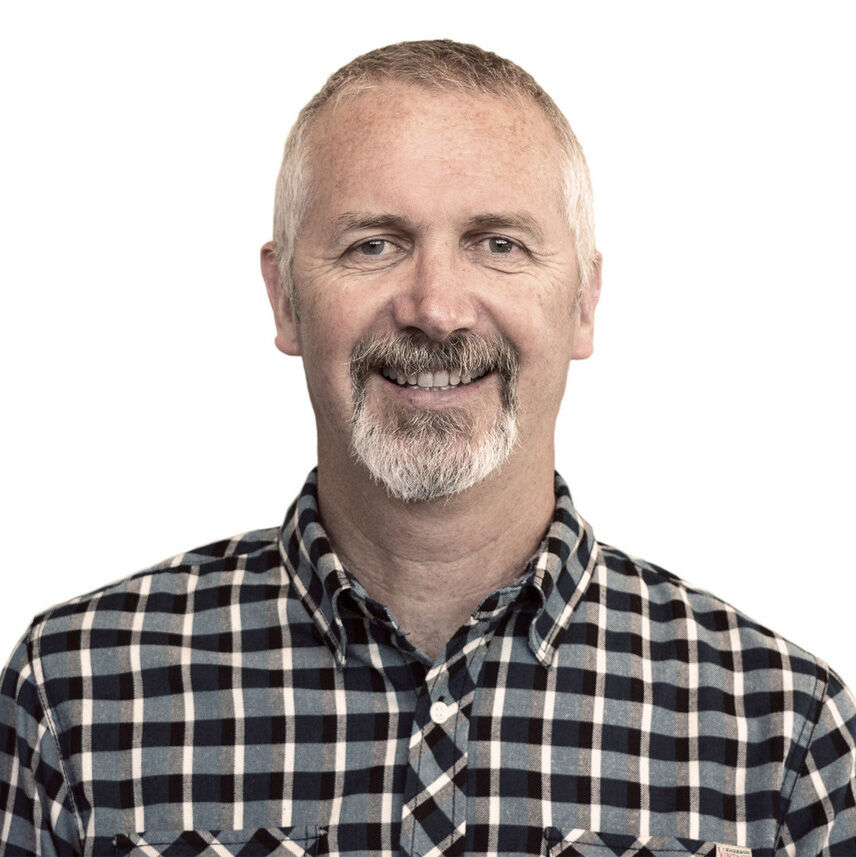 Aspen Snowmass Ski Holidays
Perhaps the most prestigious Colorado ski destination there is, Aspen Snowmass has been wowing visitors with its elegant historic town, breathtaking winter scenery and abundance of unbelievable ski terrain for years - the resort celebrated its 75th anniversary season in Winter 2021/22. This vibrant mountain resort is one you certainly won't forget - whether you're mingling with the glitterati or the locals.
Explore the slopes
The Aspen Snowmass ski area is spread across four unique peaks in the Elk mountain range: Aspen Mountain (also known as Ajax), Buttermilk, Snowmass and Aspen Highlands – all linked by a free shuttle bus service. Between them, they offer a mind-blowing 5,527 acres of terrain and no end of that beautiful, dry powder the Rockies are so famous for.
Aspen Mountain is the most iconic of the four ski mountains. Renowned for its out-of-this-world powder terrain and black diamond runs, it's the perfect adrenaline-fuelled playground for experienced skiers and riders. Or why not try Buttermilk, home to some world-class freestyle terrain including an Olympic-calibre superpipe? Snowmass is the largest of the four Aspen mountains, and a popular choice among families thanks to its gorgeous groomed runs, award-winning ski school and ski-in/ski-out resort base. In contrast, Aspen Highlands has a more remote feel, being home to the resort's best off-piste terrain. Head to Highland's Bowl to experience the ultimate backcountry euphoria.
NEW for winter 2023-24, Aspen Mountain will add 153 acres of new skiable terrain in Pandora's, accessed by a new high-speed quad chairlift. Pandora's will offer 1220 vertical feet of groomed trails and glades, plus an extension to several existing expert runs. This is the first significant addition to Aspen Mountain since the opening of the Silver Queen Gondola in 1985!
Enjoy the resort
As a former silver mining town, Aspen's mountain heritage serves as a fascinating cultural backdrop to its modern-day luxury. Whether you're strolling through picturesque Victorian streets lined with art galleries, boutiques and restaurants or gazing up at the dramatic peaks of the Rocky Mountains, Aspen is an enchanting place to be.
The après in Aspen is almost as exciting as the skiing. The choice of venues encompasses everything from chic, high-end establishments to bohemian bars full of laid-back local character. The town has a thriving live music scene, so you could find anyone from blues icons to international pop stars performing on Aspen's stages. And everywhere you go, you can expect a genuinely friendly welcome.
There's just so much to do in Aspen: explore the snow-laden forests of the backcountry by snowshoe or sleigh. Soar high above the resort with a hot air ballooning or paragliding experience. Or visit the Aspen Recreation Centre and take your pick of swimming, rock climbing, ice-skating and tobogganing.
Where to stay
Aspen has a reputation for exclusive luxury accommodation. But while there are undoubtedly some exceptional full-service 5-star hotels, the resort boasts a range of lodging whether you're dreaming of the ultimate in opulence or a comfortable and convenient family base.
We've hand-picked the very best hotels and condos in both Aspen town and the modern, purpose-built Snowmass resort, around 15km to the west. From lovingly-restored historic buildings steeped in elegant ambiance to cosy boutique mountain lodges, all bring you first-rate facilities and unparalleled access to Aspen's slopes.
Getting to Aspen Snowmass
Ski Independence offer a choice of airlines flying from London into Denver or Aspen and we provide complete flexibility to choose the day of departure, holiday duration, choice of airline and cabin type. We have the freedom to build you the perfect holiday itinerary around the best flight options that suit you, and not around a product we're committed to sell.
Main image: Aspen Snowmass / Tamara Susa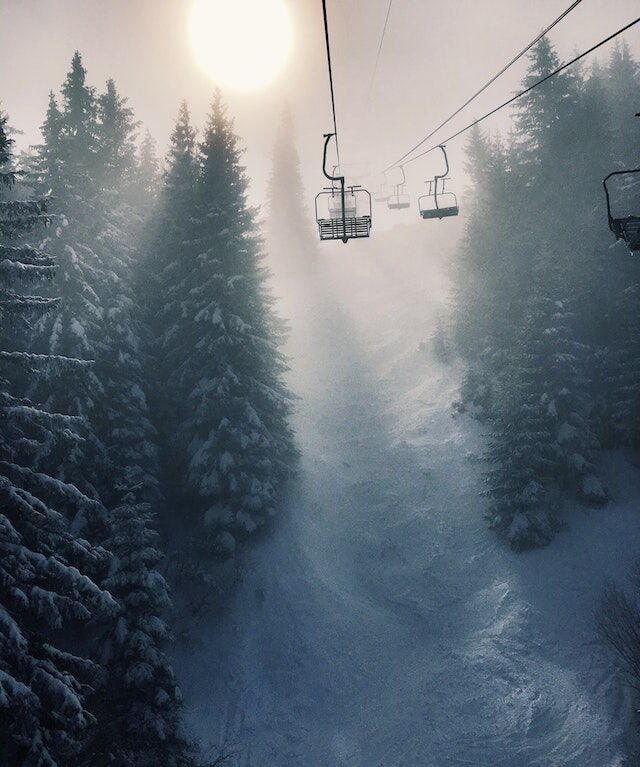 "Aspen is truly special. A town steeped in history, brimming with amazing places to eat, drink and explore and most importantly incredible skiing across four completely unique mountains. Aspen is hard to beat! "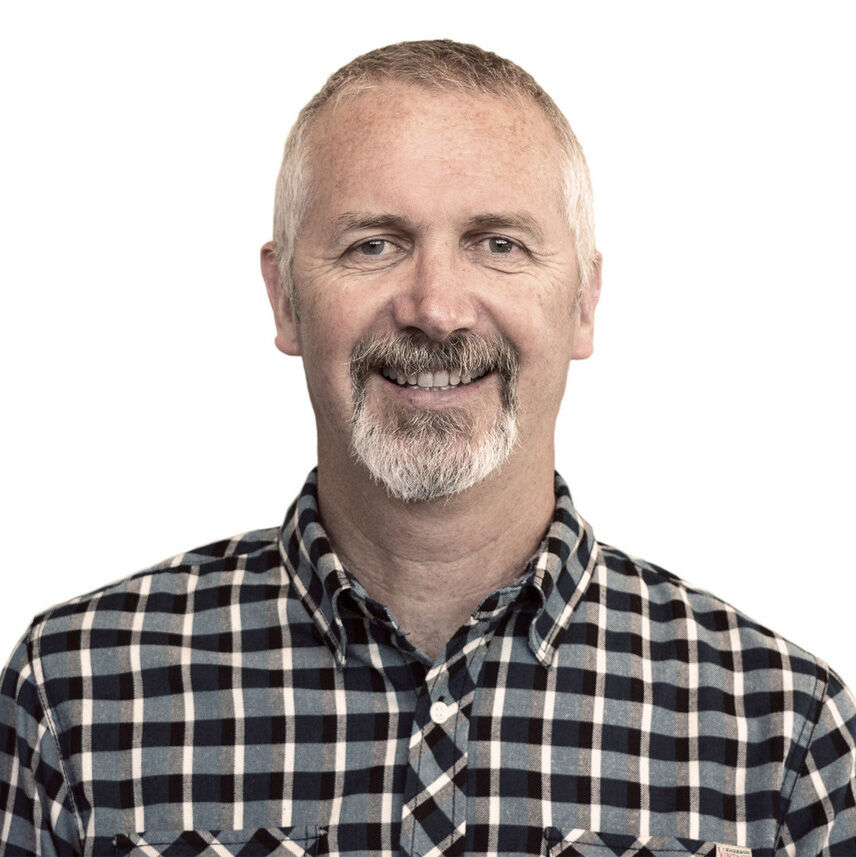 Offers in Aspen Snowmass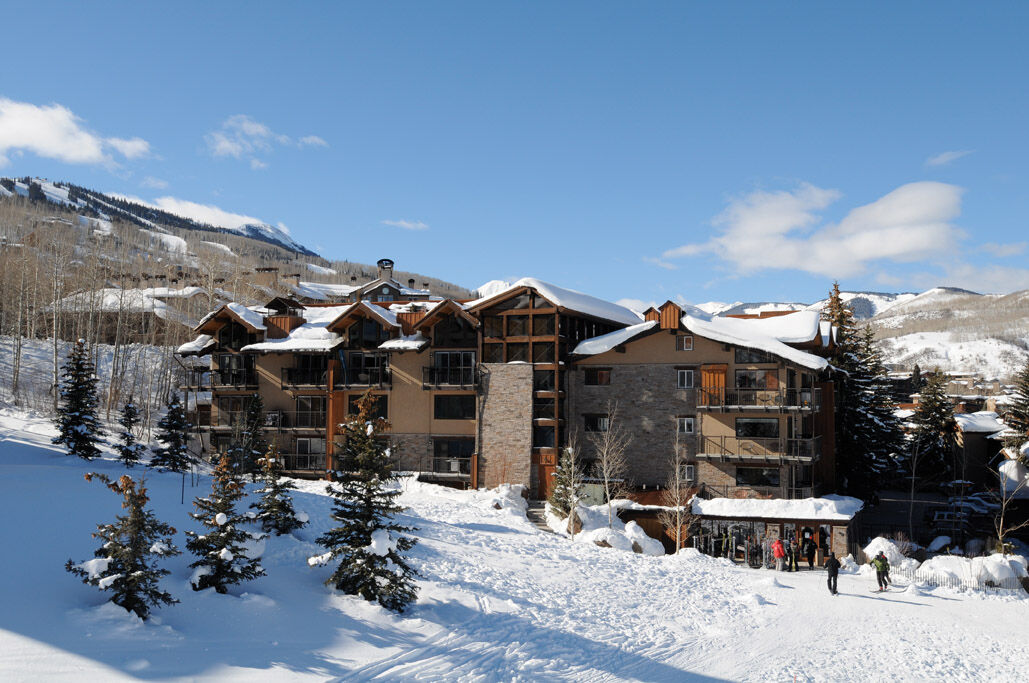 Save up to 30% when you book a stay at The Crestwood for Winter 2023/24
Après-Ski in Aspen Snowmass
There is no excuse for an early night in Aspen Snowmass! From friendly local bars to elegant restaurants and clubs, Aspen has a venue to suit everyone's taste and budget. With over a hundred bars to choose from, there's no shortage of options, and if a night on the dance floor, or in the billiard hall is more to your taste, there's a place for you!
Here are some of our recommendations:
The J-Bar
This romantic long-time Aspen favourite dates back to 1889, and is even featured on the National Register of Historic Places. This saloon-like bar has been Aspen's favourite bar for locals, visitors and celebrities for decades. With a lively buzz and Old West vibe, the J-Bar remains the town's social hub.
Belly Up
The place to go for live music in Aspen! Musical talent from around the globe abounds-acts have included Snoop Dogg, Joe Cocker, Wyclif Jean, Ice Cube, Ben Harper, B.B. King, Seal, and countless other! Belly Up offers two full bars for guests' enjoyment and a good selection of bar food.
Hooch Craft Cocktail Bar
The fine art of mixing drinks and small tasty bites. This is Aspen's funkiest cocktail bar – like your living room, only more fun. Expect vintage furniture, moody lighting, fun tunes and eclectic artwork, backed up by a huge range of well-crafted cocktails and sweet and salty bites.
39 Degrees
A premier après ski location in Aspen Snowmass with an awe-inspiring mountain backdrop, 39 Degrees enjoys a chic atmosphere and a tantalizing menu with tempting appetizers and local drinks. Miami in the mountains? Maybe.
Bad Harriet
Hotel Jerome's unique prix fixe cocktail experience. The bar has first-come, first-served seating policy, and features a set menu inclusive of cocktails and light bites. As a different après experience, this is as different as it comes.
Ajax Tavern
With a large, sunny, slopeside terrace at the base of Aspen Mountain, the Little Nell's après bar, the peerless Ajax Tavern, is the perfect place to be at the end of an Aspen ski day. Expect pitchers of cold locally brewed beer, truffle fries, great burgers and seafood, all in an atmosphere that can be positively rowdy.
The Wine Bar (formerly Chair 9)
An absolute must-visit après spot in the Little Nell, the Wine Bar is perfect for people-watching, live music and bespoke cocktails. Relax and enjoy a glass or two of wine and a great tapas selection, or make a choice from the seafood bar.
Cloud Nine Alpine Bistro (on mountain)
This is an old ski patrol shack which is the après epicentre mid-mountain on Aspen Highlands. Pretty much a long-lunch après adventure like no other, with a stunning view and a rocking vibe
Dining in Aspen Snowmass
Aspen Snowmass offers guests a huge variety of dining options to please everyone's palate and purse. As a hugely popular destination, booking ahead is strongly suggested, particularly between 7pm and 9pm. During busy periods such as Christmas/New Year and Easter, and for larger groups, this is particularly pertinent advice. Aspen enjoys a relaxed dress code. You may well come across those who are more formally attired but this is certainly not the expectation.
Here are a few of our recommended Aspen restaurants:
Prospect
Located within the Hotel Jerome, Prospect serves elevated yet approachable American bistro cuisine that showcases the very best local produce from the Roaring Fork Valley.
Clark's Oyster Bar
Located within the Little Annie building, this is a bustling little venue serving the very best oysters, fresh seafood and burgers. If you like seafood then this is the place to visit in Aspen. Outstanding.
Il Poggio
The best homemade pizzas and pastas in Snowmass, Il Poggio has been serving fine Italian cuisine for over 30 years. Try the Dustina – a sausage pie spiced with Calabrian chillies.
Venga Venga
This is a casual and fun Mexican restaurant right on the slopes in Snowmass, featuring the very best street tacos, sizzling fajitas and hand-crafted margaritas.
Cloud Nine Alpine Bistro (on mountain)
This is an old ski patrol shack which is the après epicentre on Aspen Highlands. Cloud Nine is perfect for a party. Champagne is sprayed. Raclette is shared. Fondue is consumed. With an atmosphere and a view like no other, this should be on your list!
The Lounge (Aspen & Snowmass locations)
Gourmet comfort food served community-style in the Limelight Aspen's large open-plan restaurant & bar. Serves great pizzas and a range of sharing plates, as well as the usual steak and seafood options. Expect a huge drinks menu and live music in the background. Expect pretty much the same set-up in the Limelight Snowmass too!
Jing
Serving modern Asian fusion cuisine in a chic setting and at reasonable rates. Open for both lunch and dinner.
Cache Cache
We recommend you make a reservation to sample the superior flavours of French cuisine in an upscale environment. Cache Cache's menu includes many meat and fish choices, including rotisserie chicken, veal and rack of lamb accompanied by an extensive wine list.
Campo de Fiori
For genuine Northern Italian cuisine embodying the finest ingredients, head over to Campo di Fiori. Enjoy a glass of Italian wine to accompany your meal, and admire the spectacular mountain views as you relax in Campo di Fiori's friendly European environs.
Kenichi
A popular venue for locals and guests alike, Kenichi serves innovative contemporary Pan-Asian cuisine, including sushi and salmon. In an elegant atmosphere, Master Chef Kiyomi Sano and executive chef Peter Coyne work hard to ensure their clients enjoy a fabulous culinary experience. Their success is apparent in this classy and lively establishment.
Matsuhisa
Reservations are strongly suggested to secure a table at this delightful restaurant, particularly during high season. Renowned chef Nobu Matsuhisa, along with Nobuko Kang, has raised the art of sushi preparation to its highest level, creating masterpieces daily from the freshest and finest ingredients. Matsuhisa exudes urban chic and is deservedly a favourite Aspen destination.
Mezzaluna
Serving lunch, après-ski and dinner daily, Mezzaluna has been an Aspen favourite since 1987. It's guests are served their choice of delicious Italian food in a lively setting with a contemporary feel. The dining room features over 100 pieces of Italian art to add a delightfully different ambiance to your dining experience.
Element 47
A popular, award-winning local venue in the fabulous Little Nell Hotel, Element 47 enjoys spectacular views of Aspen Mountain in a hip, relaxed atmosphere. Element 47 serves breakfast, lunch and dinner daily and features Rocky Mountain cuisine with a spectacular private wine cellar to enhance your dining pleasure.
Wild Fig
Centrally located in the heart of Aspen, Wild Fig has the intimate feel of a European brasserie. It's menu features creative selections from France, Spain, Italy and Greece.
Activities in Aspen Snowmass
Aspen Snowmass offers guests almost limitless opportunities to enjoy a wide range of activities. The following listings are just a few of our suggestions. Participation in any of them will ensure visitors get the very best out of their trip to Aspen Snowmass!
Cat Skiing/Boarding:
Powder fanatics listen up - fresh tracks are guaranteed on a powder tour! Two experienced guides and a driver will lead each 12-person snowcat group to superb pristine stashes on the backside of Aspen Mountain. On a daily basis, the guides will employ their local knowledge to choose the best terrain for guests. Escape the bustling crowds and those frustrating lift lines and enjoy an exhilarating day, skiing on some of the best powder snow in existence, whilst taking in the awe-inspiring mountain scenery. A delicious lunch is included.
Dog Sledding:
A fun adventure suitable for the whole family, your sled will be pulled by ten amazing Alaskan sled dogs, and driven by an experienced musher. Each sled can carry up to two adults and one child. Experience for yourself the exhilaration of this traditional form of mountain transportation as you are whisked through the wild and beautiful landscape of Aspen Snowmass.
For a unique dog sledding experience, dine at Krabloonik for lunch, watch dog sledding teams come and go, and then take a sleigh ride into the backcountry.
Twilight Dinner Dog Sledding Ride:
This evening excursion departs from the kennels at dusk and follows the same route as the daytime option but has the added advantage of experiencing the pure pleasure of the peaceful mountain surroundings as the sun sets. Watch the last rays disappear in a stunning evening spectacle as your dog team transports you down the mountainside, guided by your experienced musher. At the culmination of your ride, you will enjoy a delicious full dinner in our dining room.
Fly Fishing:
Experience a winter activity with a difference; try your hand at fly fishing! Whether you have had previous experience or none at all, you will love the combination of river fishing in the peaceful beauty surrounding you. Aspen enjoys Gold Medal Fisheries, which feature an excellent standard of fishing unique in the area. For a perfect day, follow a morning on the slopes with an afternoon's fishing, the supreme "double header"!
Hot Air Ballooning:
Taking to the skies during the winter season will add a very special touch to anyone's ski holiday. Your flight will take you soaring over the stunning mountain beauty of the Aspen Snowmass region and will include John Denver's Windstar Preserve. Toast your adventure with a glass of champagne or orange juice as you glide silently over Roaring Fork Valley. At the end of your remarkable ride, you will be presented with a flight certificate in memory of your very special day.
Paragliding:
For an exhilarating experience unlike any other, head up high with a tandem paragliding flight over Aspen or Snowmass. Anyone from the age of five upwards can enjoy the fabulous sensation of flight as you accompany your experienced pilot in this amazing activity. To aid your pilot with the launch, you takes a few running steps (rather than a jump) into the still mountain air, then relax and enjoy the highly memorable experience of free flight, awesome!
Sleigh Rides:
This one-hour horse-drawn sleigh ride is a popular, family-friendly activity that everyone will love. Snuggle down in the warmth of your blankets as you are driven through a stunning winter wonderland. Admire the peerless landscape as you are whisked through the Maroon Creek Valley on a trip that you will remember long after your holiday is over. At the culmination of your ride, head back to the lodge for cookies and hot chocolate.
Snowcat Dinner:
Travel by snowcat for a great evening of Western-style family dining and fun! You will ride over to Burlingame, an authentic mountain cabin nestled among the aspen trees. The cabin seats up to 32 diners and features a great dinner, accompanied by live entertainment. The Snowcat Dinner Ride takes place on Tuesday evenings. Your snowcat transportation collects guests at 5pm from the slope side of the Snowmass Village Mall.
Snowshoeing:
Take a fascinating two-hour guided tour through a beautiful wooded landscape as you combine the physical adventure of snowshoeing with a fascinating educational activity. Your experienced and knowledgeable local guide will pass on their knowledge of mountain ecology, local history, avalanches and much more besides! Learn how to recognize the tracks and habitats of the winter wildlife. A great activity suitable for everyone!
Reviews of Aspen Snowmass