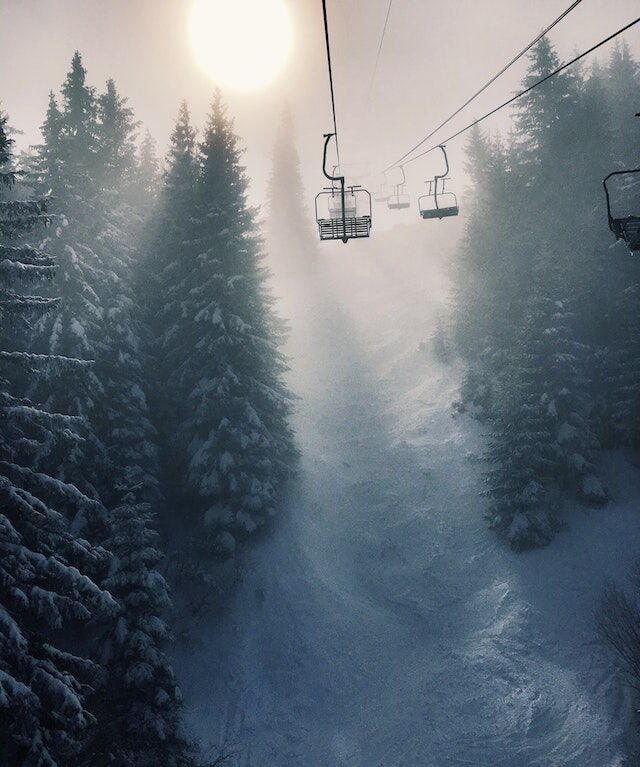 "Sun Peaks is a haven for families and it's only 45 minutes from Kamloops Airport. The amazing ski school here will take care of the kids while you head off to explore everything Canada's second largest ski resort has to offer. "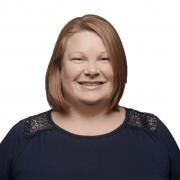 Sun Peaks Ski Holidays
Family favourite Sun Peaks boasts Canada's second largest ski area, in the heart of beautiful British Columbia. Perfect for complete beginners – yet with plenty to challenge expert skiers and riders – this ski-in/ski-out resort offers the ultimate in slopeside convenience.
Explore the slopes
Sun Peaks certainly lives up to its name, with an abundance of blue skies and sunny ski days, as well as an enviable snow record of almost three metres of light, dry powder every winter. The ski area here is spread across three interlinked mountains – Mount Tod, Sundance and Mount Morrisey. Amounting to an impressive 4,270 acres, Sun Peak's phenomenal ski terrain features everything from high alpine snow bowls to pretty gladed zones. You'll find a mix of trails to suit all abilities leading from the summit of every lift, so families and groups can explore together with ease.
If you've never tried skiing or snowboarding before, Sun Peaks is the ideal place to learn with some of the best green trails in the world – the longest of which is a blissful five miles long! For more advanced options, head above the tree-line on Mount Tod to find an exhilarating snowy playground of bowls, chutes and wide open runs.
Enjoy the resort
Sun Peak's compact village, situated right next to the slopes, has a wonderful relaxed atmosphere. The ease of access to all three ski mountains, fun child-friendly events programme and excellent resort amenities all serve to cement its status as one of Canada's best ski destinations for families.
There's plenty to do besides skiing and snowboarding here. The resort is home to a tubing park, an outdoor ice skating rink, lots of lovely little boutiques and the Sundance Kids' Centre, which offers child-minding and popular activity nights. Torch-lit skiing is an unforgettable experience, while the resort's Snow-Limo offers non-skiers a unique opportunity to experience the thrill of a downhill run. While Sun Peaks is certainly a haven for families with children, there's also a great choice of lively après-ski. The pedestrianised Main Street is where you'll find the largest cluster of bars and restaurants, and several hotels are home to stylish lounges and even nightclubs.
Where to Stay
There aren't many resorts that exclusively feature ski-in/ski-out accommodation, but Sun Peaks is one of the rare few. We have selected a fantastic choice of hotels, lodges and condos in premium slopeside locations, allowing you to ski right to your door. What could be better after a long day tearing up the slopes? Our accommodation ranges from grand luxury hotels with amazing facilities and glorious alpine views, to smaller boutique hotels and family-run lodges with bags of charm, to picturesque condo complexes with plenty of social space for families.
Getting to Sun Peaks
Ski Independence offer daily flights to Kamloops via Vancouver or Calgary with Air Canada, and we provide complete flexibility to choose the day of departure, holiday duration, choice of airline and cabin type. We have the freedom to build you the perfect holiday itinerary around the best flight options that suit you, and not around a product we're committed to sell.
All of our holidays to Sun Peaks include a short 45 minute shared shuttle transfer from Kamloops airport. We can also offer a selection of bespoke private transfers.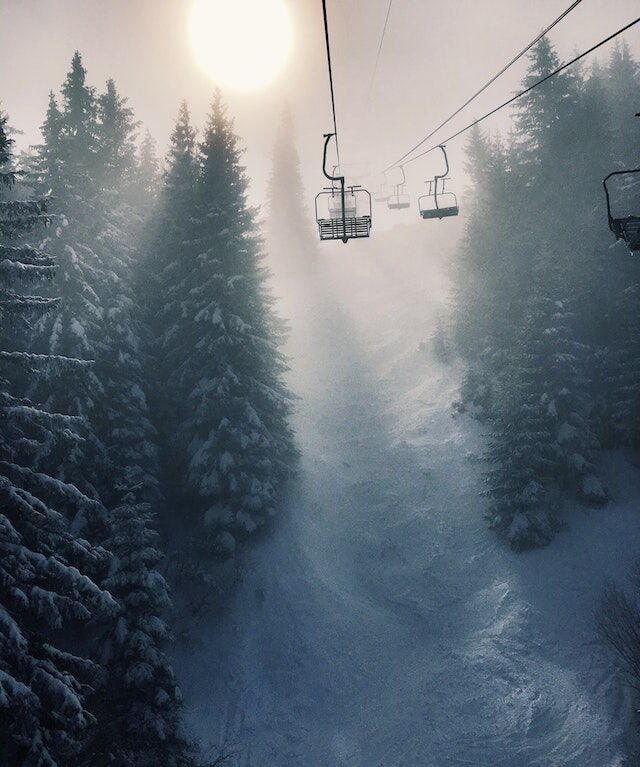 "Sun Peaks is a haven for families and it's only 45 minutes from Kamloops Airport. The amazing ski school here will take care of the kids while you head off to explore everything Canada's second largest ski resort has to offer. "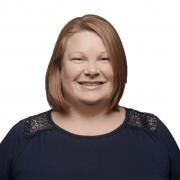 Après-Ski in Sun Peaks
The compact pedestrianised village stroll in Sun Peaks was designed so that there's a central core of restaurants, bars and shops close together at the base of the mountain. At the end of your ski day it's a few steps from the ski out to the nearest apres venue for a well-earned beer. There's a good selection of bars in Sun Peaks, some with live music, all offering a great choice of local beers and BC wines and all serving food.
Bottom's Bar & Grill
Bottom's is a classic ski town saloon with a lively atmosphere. Serving a good choice of locally crafted brews and the obligatory apres must-haves - dirty nachos, poutine and spicy wings. Great for an apres beer or two, and some hearty pub-grub.
Cahilty Creek Kitchen & Taproom
The Cahilty Lodge has a newly renovated bar called the Taproom that offers a tasty selection of 16 local craft beers on tap and a selection of BC wines and spirits. This is a fabulous slopeside venue with a must-sit-at bar.
Morrissey's Pub
Morrisey's Pub is a fun meld of busy Irish-style pub and vibrant sports bar located in the middle of the village. Expect great beer, comfort food choices and great service, backed up by a live music scene.
Masa's Bar & Grill
Masa's is located in the Sun Peaks day lodge at the base of the mountain - perhaps the ideal apres spot. Fireplace + big screen TVs + the largest beer choice on draft in the village + a super menu, make this a popular place to apres.
Dining in Sun Peaks
There is a good range of dining options in Sun Peaks from simple quick bites with great craft beers to full-on gourmet experiences with paired BC wines. If you're visiting in peak periods or particularly want to eat in one establishment it's always wise to book ahead.
Bottom's Bar & Grill
Bottom's is a pub style establishment at the base of the ski slopes. Enjoy filling, affordable traditional favourite meals or just soak up the atmosphere of the often lively après. But Bottom's is family friendly too with a good choice of kids meals too.
The Voyageur Bistro
Themed on Canadian ingredients available for hundreds of years; Bison, berries, bannock and local fish are all featured on the menu. The Bistro's walls are donned with a collection of Canadian artefacts that each have their own story, a perfect atmosphere to foster new memories of your own.
Powder Hounds
Powder Hounds offers one of the best dining experiences in Sun Peaks for a special meal with a loved one, family or friends. The restaurant is known for its excellent service and extensive German and Canadian influenced cuisine.
Cahilty Creek Kitchen & Taproom
"Best homemade burger on the block" - Serving up the freshest ingredients with homemade burgers, soups and hand cut French fries. Try their homemade BBQ ribs and steak dinners. The restaurant takes pride in offering great food, great drinks and a fun atmosphere in the perfect slopeside location. Ski in and out from the Gentle Giant run.
Morrissey's Pub
Located in the Sun Peaks Grand hotel, Morrissey's is a popular local bar which serves up a menu featuring local produce and is a great choice for an informal après-ski meal. Pub-grub and great craft beer choices.
Mantle's Restaurant & Lounge
Mantle's is a large, high calibre, family-friendly, restaurant within the Sun Peaks Grand hotel which serves regional cuisine from the surrounding Pacific Northwest area. Open all day from breakfast to dinner there's booth seating and an open kitchen.
Steakhouse at Sun Peaks Lodge
Head to the Steakhouse for New York style, Sirloin, or the favourite Prime Rib. The atmosphere is relaxed, the staff are friendly and efficient and there's a great wine list.
Masa's Bar & Grill
Masa's is the place to find giant gourmet burgers, delicious flat breads and superb pasta. It's got a great atmosphere and is a popular après-ski spot for a beer or for whole families to have fun, thanks to an excellent children's menu. There are often live bands and other acts performing here making it one of the resort's to après-ski spots
Activities in Sun Peaks
Cat Trax Groomer Rides
This is your chance to join one of Sun Peak's snow groomers in a Pisten Bully Snow Groomer, and witness first hand how they work their magic on the ski runs!
Dog Sledding
Hook up and "mush" your own team of Alaskan Huskies through the glistening white snow of Sun Peaks. The professional guides will teach you everything you need to know before heading out on your adventure. Guests have the choice of either mushing their own team, or riding as a passenger in the sled. Guests who choose to mush their own team must be in good physical condition, as they might have to run alongside the sled on hills or inclines.
Fondue and Torchlight Descent
Partake in one of Sun Peaks Resort's signature events. The evening begins with a trip up the chair to the Sunburst Restaurant. Upon arrival you will be treated with a delightful fondue accompanied by live music. The menu includes a variety of meats, seafood, breads, and vegetables to accompany the oil and cheese fondues. The meal is followed by a chocolate fondue dessert with a selection of fresh fruits. After the meal you will then cruise down the torch lit slopes of the 5 Mile ski run.
Snowshoeing
Join a professional guide for a fun and informative two hour afternoon snowshoe tour through the quiet forests surrounding Sun Peaks Resort. Your excursion will begin with an introductory lesson followed by a history of snowshoeing, snowshoe technology, and local lore. During the tour you will experience the natural habitat of local birds and animals. Stops will be made at the bird feeding stations and snow cave. Guests will also have a chance to relax at our trapper's camp, and enjoy a hot apple cider and a trail treat. This is a great introduction to the designated snowshoe trail system, and a great way to meet other visitors to Sun Peaks.
Ice Skating
A full size outdoor rink is only a short walk from the village where you can skate with friends or join in a game of hockey. Skate and stick rentals are available at the rink.
Tube Park
The Tube Park is a conveyor lift-accessed park with unique curving lanes, located at the top of the Sundance platter.
Snow-Limo
The Snow-Limo, designed and built by Snow-Limo Mountain Touring, provides a unique opportunity for non-skiers. Glide down some of our downhill ski runs safely and comfortably with a trained and experienced chauffeur-guide.
First Tracks Breakfast
Kick off your Wednesday morning on the mountain with exclusive access to exceptional alpine terrain accessed by the Crystal chair until 9:00am, followed by a hearty breakfast at the Sunburst Mid-Mountain Restaurant.
Reviews of Sun Peaks
Ralph Henderson
02/03/2022
An excellent service again, we have used Ski Independence on 4 occasions now and have been extremely happy on all occasions. Nick Laver was excellent to deal with and catered to all our needs and requests. Thanks again for all your help and support. I have already booked another trip with Nick for next season and look forward to yet another excellent trip with Ski Independence.
Catherine Lister
10/02/2022
Great service as ever - with Covid restrictions it was a bit daunting committing to a ski holiday in Canada but we are so glad we did. Well worth all the extra paperwork and testing. So good to get back on the slopes.
Tony Rogers
06/02/2022
Best travel company I have dealt with, always my go-to for North American holidays.
Catherine Lister
23/01/2022
Great service, especially during Covid. All housekeeping staff were friendly and helpful if you ever needed anything for the room. Check -in staff great and they managed to get us our requested room which was a bonus.