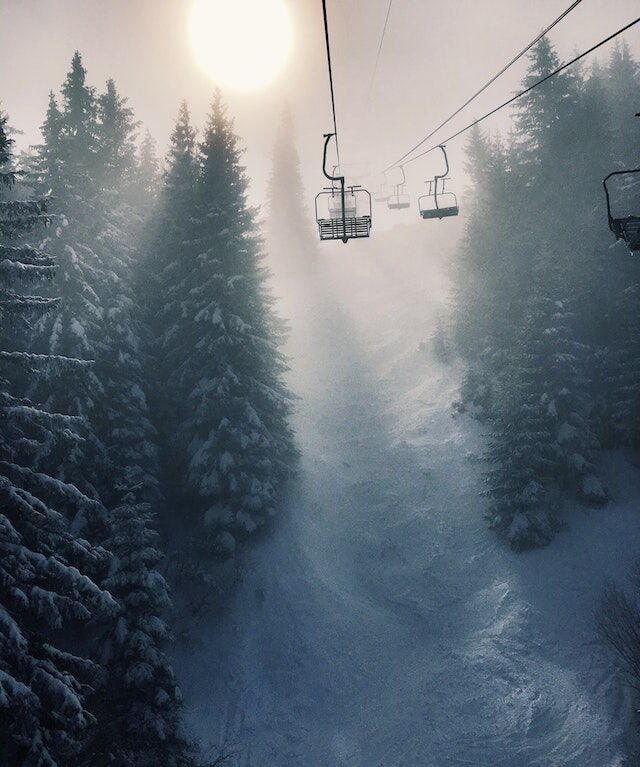 "Fernie is one of my favourite resorts in Canada. There is so much skiing on offer, lovely long groomers, some great gladed runs and then there's five legendary alpine bowls to attempt! Downtown Fernie is also well worth a visit with lots of funky cafes, shops, bars and great restaurants!"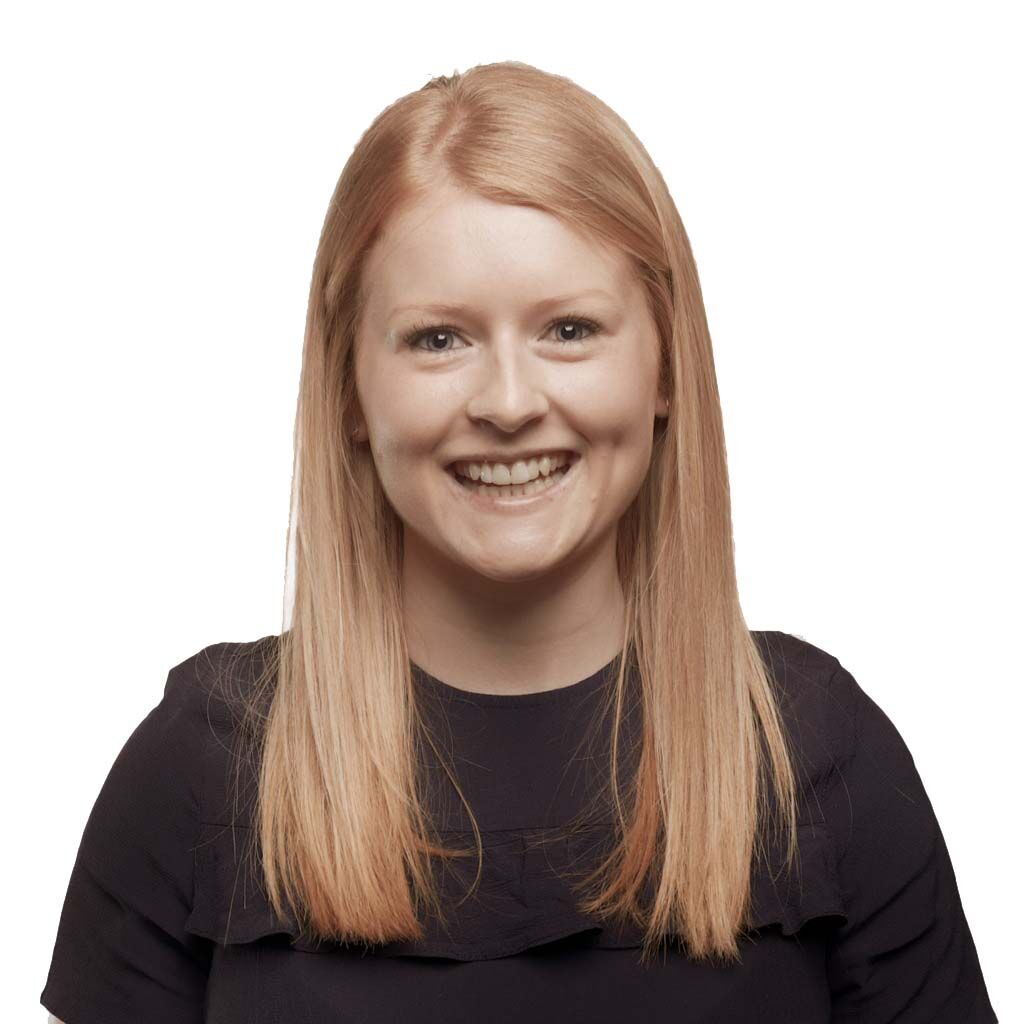 Fernie Ski Holidays
Fernie is a genuine southern BC gem situated close to the borders with the Canadian province of Alberta and the US state of Montana, and is renowned for the quality of its high alpine terrain and amazing snow.
The mountain offers a tremendous variety of long, gladed runs through the pine trees on the lower mountain and five enormous wide open bowls at higher elevations, all served by a super-efficient lift system, which gets better and better every season.
Fernie Alpine Resort is a purpose built ski village located at the base of Fernie Mountain and has all the facilities you need for a spectacular BC ski holiday. There's enough après-ski and dining options on mountain to keep you happy here, safe in the knowledge that the town of Fernie is only a short shuttle ride away. The town of Fernie has a downtown hub similar to Banff, but with a more bohemian vibe. Here you'll find quaint cafes and quirky galleries, plus a great range of bars, shops and restaurants.
The Fernie shuttle from downtown to the ski resort is about $4 per trip one-way, and is hourly. There's also a slightly discounted 10-Ride booklet for $35.
Skiing in Fernie
The lower area of the mountain, closest to the village, is devoted to beginners and novices, who will love the pillowy softness of the powder that falls on the numerous gentle rolling runs and the many perfectly groomed trails. Over 30% of the terrain in Fernie is focussed on novices and improvers.
There's plenty of steep and deep if you're feeling adventurous and one of the five alpine bowls is definitely the place to be on a powder day. If you prefer the hero status of cranking wide, lazy turns on perfectly groomed cruisers, then don't worry – with over 140 named runs spread over Fernie's 2500 acres of terrain on offer, there is something here for all standards of skier and boarder.
Need a stop for lunch? The Lost Boys Cafe is located at the top of the Timber Bowl Express Quad, and is a great spot to enjoy a relaxed bite to eat to eat while taking in the amazing scenery. Finish the day at the Griz Bar - Fernie's #1 après-ski venue since 1962 - with its signature drink the Après Mogul Smoker!
Getting to Fernie
Ski Independence offer a choice of airlines flying from London into Calgary and we provide complete flexibility to choose the day of departure, holiday duration, choice of airline and cabin type. We have the freedom to build you the perfect holiday itinerary around the best flight options that suit you, and not around a product we're committed to sell.
All of our holidays to Fernie include a shared shuttle transfer from Calgary operating to set departure times. That said, the area is perhaps best explored with the flexibility of a self-drive car, SUV or minivan. We offer 'Gold' option car rental which includes all the mandatory taxes & fees. We can also offer vehicles with SatNav. Note that due to the length of flight to Calgary and the time difference, we recommend that you overnight in Calgary before driving down to Fernie.
Main image: Destination BC/Dave Heath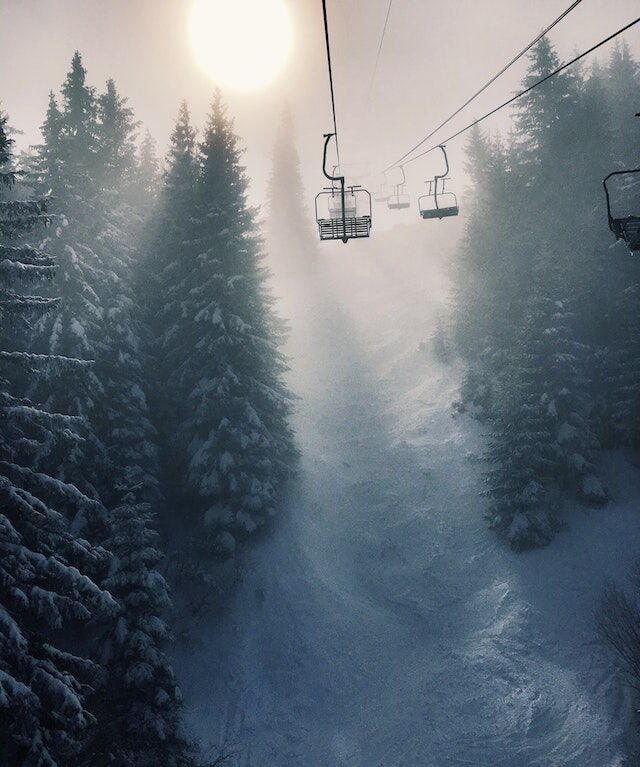 "Fernie is one of my favourite resorts in Canada. There is so much skiing on offer, lovely long groomers, some great gladed runs and then there's five legendary alpine bowls to attempt! Downtown Fernie is also well worth a visit with lots of funky cafes, shops, bars and great restaurants!"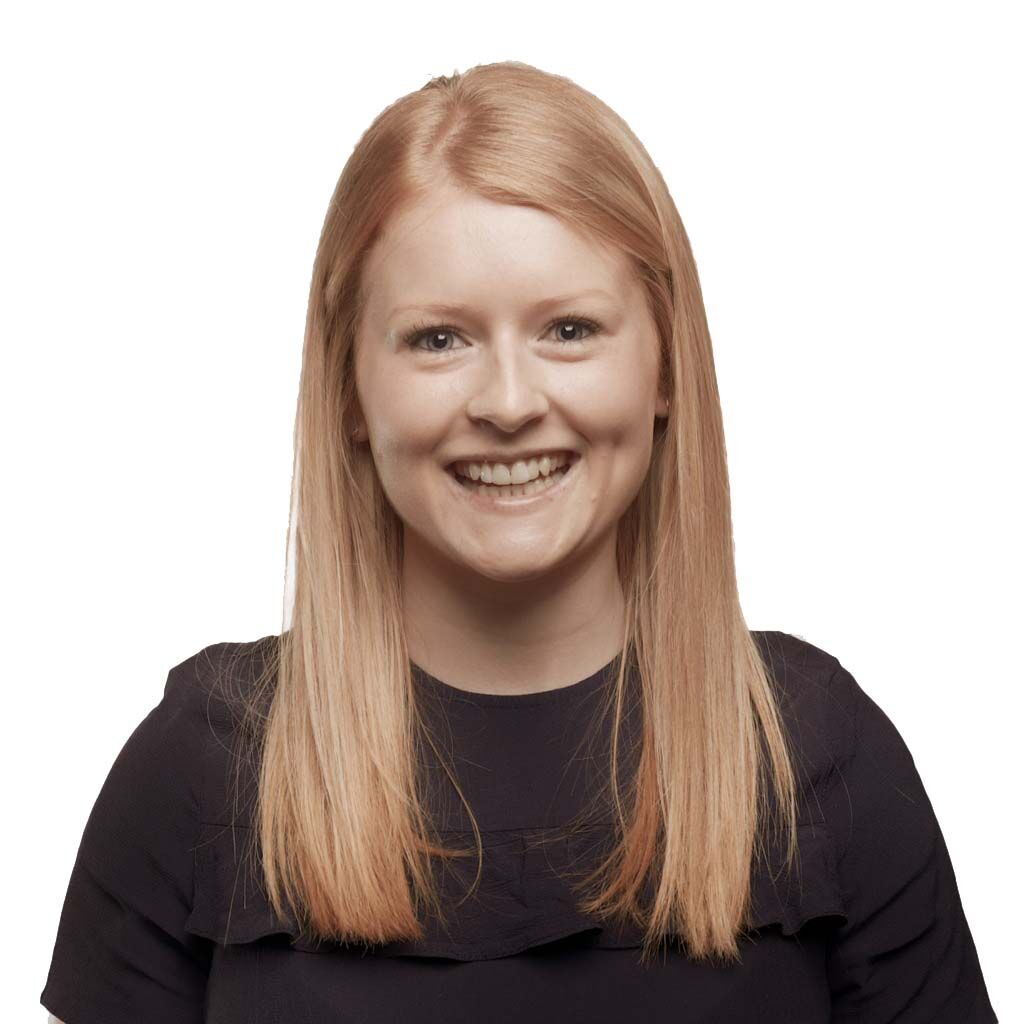 Offers in Fernie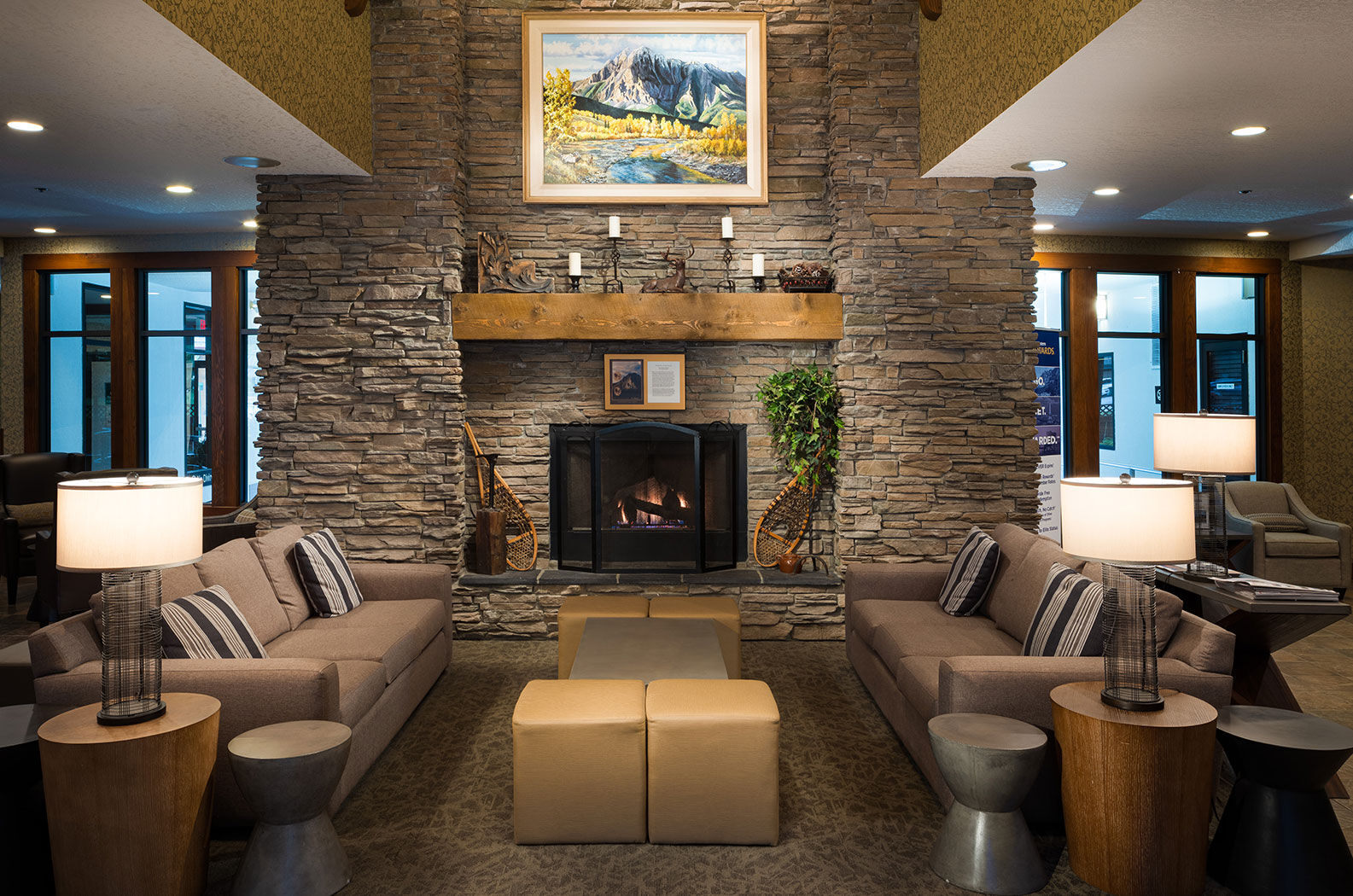 Save 10% on stays at the Best Western Fernie Mountain Lodge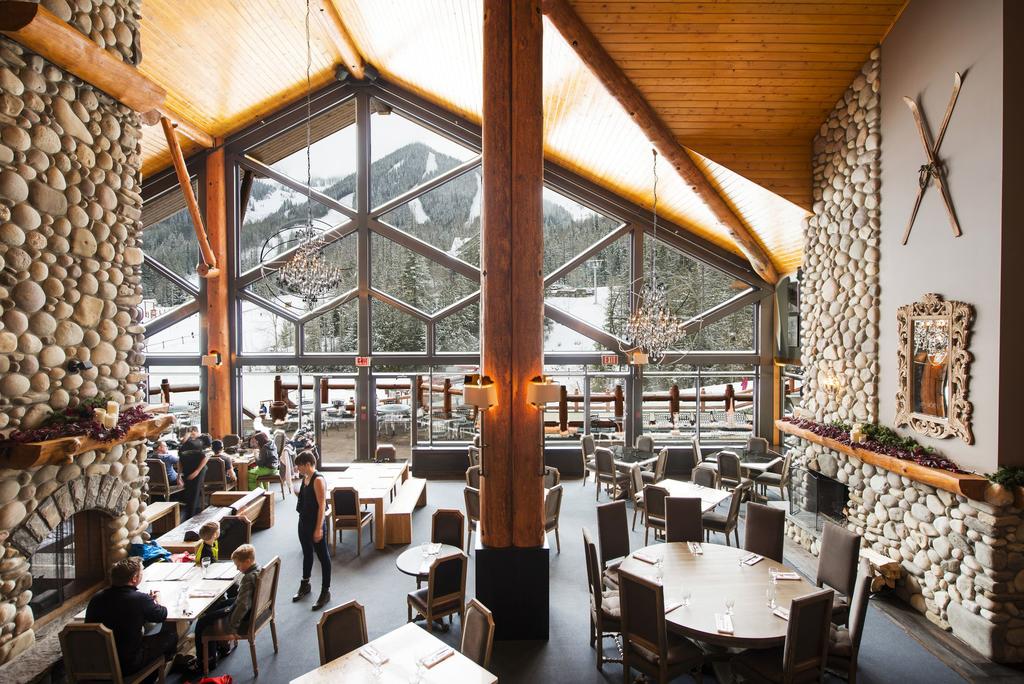 Save 10% when you book a stay at the Lizard Creek Lodge
Book the Blackstone B&B and save 10% on your stay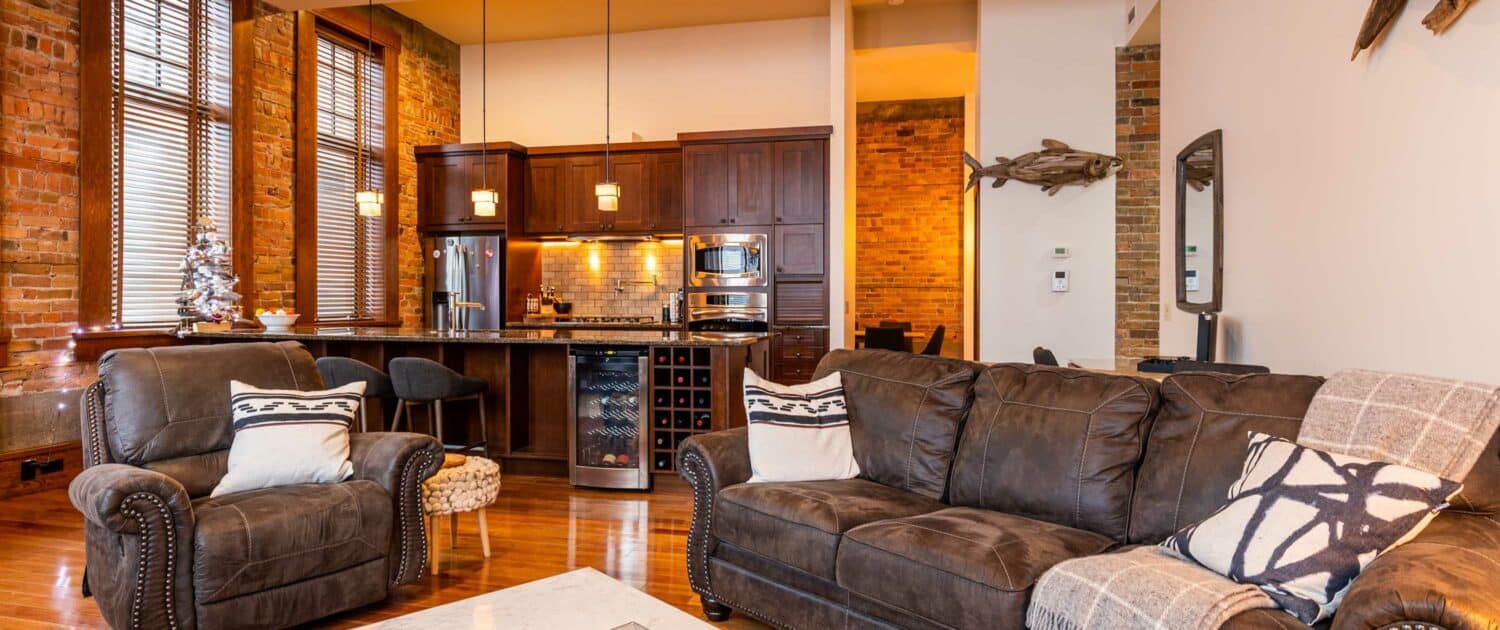 Save 10% on your Winter 23/24 stay at the Historic 901 Condos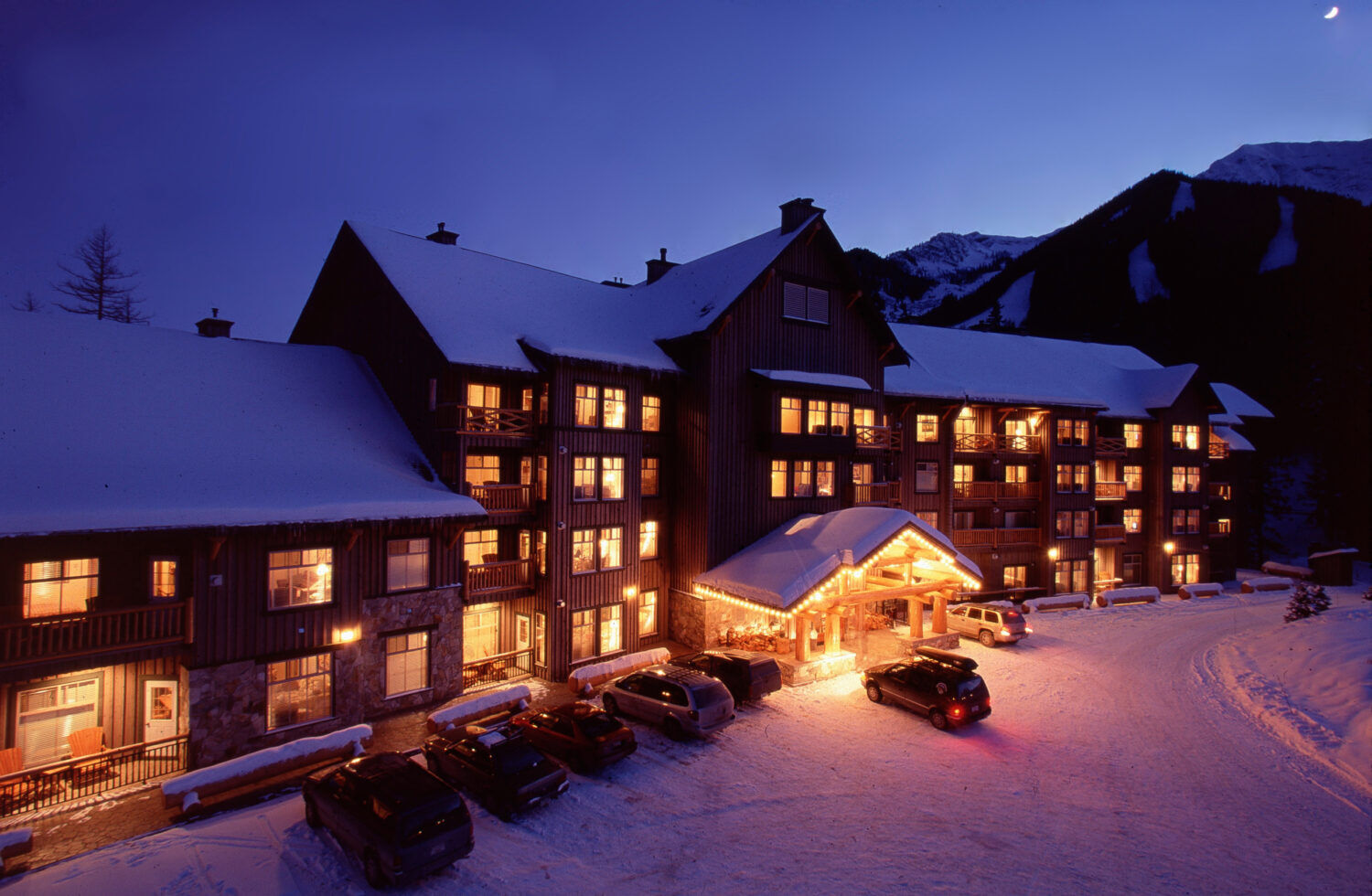 Receive up to 3 Nights Free when you book a stay at the Snow Creek Lodge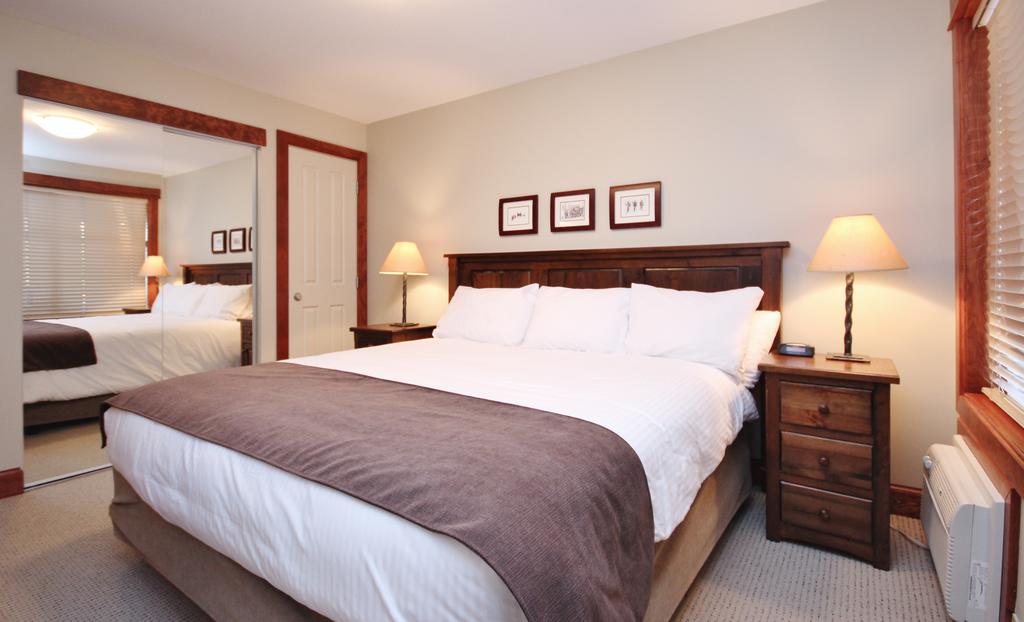 Receive up to 3 Nights Free when you book a stay at the Timberline Lodges
Après-Ski in Fernie
Après in Fernie is a game of two halves. Kick off for the first half in the mountain village. Half-time shuttle to the town. Then a strong second half in downtown Fernie. Here's a few first team picks:
Griz Bar (mountain village)
Fernie's #1 après ski venue since 1962. This is a proper old school ski town banger of a pub with ice cold draft beers, daily drinks specials and the world famous 'Mogul Smoker', all washed down with a pyramid of nachos and a raft of wings.
Cirque Restaurant & Bar (mountain village)
Located within the Lizard Creek Lodge, slopeside in the mountain village. Pull up a seat at the Cirque bar for a great range of local BC wines, draft beers and hand-made cocktails. Follow this with a dinner which sets the standard for fine-dining in Fernie. And then…it's a short stagger to the elite Vodka Ice Bar, where you'll get togged up in Helly Hansen parkas and sample a variety of vodkas at ultra-low temperatures.
Fernie Taphouse (downtown)
Smack in the middle of Fernie downtown this is a lively pub with a rotating seasonal craft draft list and classic beer line up on tap. Expect weekly drinks specials, a wide menu of gastro-pub favourites and a cool sports bar vibe.
Brickhouse Bar & Grill (downtown)
This is a converted and renovated heritage brick building in downtown Fernie – the old Imperial Bank of Canada building. Street level for après, beer, eats. Downstairs for après, beer and DJ. The Brickhouse has a Mediterranean infused pub menu, great range of beers, nice selection of BC wines and really relaxed atmosphere.
The Pub Bar & Grill (downtown)
This is Fernie's favourite spot for a wee social beer, a plate of wings and a game of pool and has the feel of a really nice neighbourhood pub. Watch all the best sport on their large screen HDTVs. Expect a great range of beers on tap and a comprehensive Canadian pub-grub menu, all at reasonable prices.
Dining in Fernie
Fernie has a wide array of dining options available, mostly in downtown Fernie – here you'll find cuisine from around the planet backed up by local produce and beers brewed in the town. Here are some of our recommended restaurants in Fernie:
Cirque
The Cirque sets the tone for fine dining in Fernie. Expect Canadian classic cuisine with a strong emphasis on local produce and the freshest of ingredients. Expect AAA Alberta grass-fed beef, duck, seafood and pasta options, paired with a nice selection of local BC wines.
Yamagoya
There's a strong authentic Asian influence in British Columbia and in Fernie this is the place to go for wonderful Japanese dining in a laid back atmosphere. There's a great choice of sushi dishes and you can dine privately in a 'tatami' room and enjoy a drink of sake in the restaurant's bar.
Himalayan Spice Bistro
A truly fantastic and wonderfully authentic Indian restaurant in downtown Fernie serving a huge variety of traditional curry options including some great vegetarian options.
Nevados Tapas & Tequilla
Taco Tuesday anyone? Habanero Cucumber Margarita maybe? Little dishes made in-house with serious passion and style are the signature dish here. Here's a place you could spend a lot of time in – tapas food to die for, backed up by a cocktail list crafted with care, and a funky Spanish vibe.
The Brickhouse Bar & Grill
A restored heritage building offering a Mediterranean infused pub menu with some great farm-to-fork favourites, a great beer selection featuring several local brews and wonderful atmosphere with live music.
The Loaf
Downtown Fernie's perfect place for craft beers, a good wine list, pizzas, pastas, and some other nice mains, but nothing overly fancy. Just a nice casual place for great food and drink, and for a small loaf.
Activities in Fernie
Cat Skiing
If you want to see a different side of the mountain try the exciting option of Cat Skiing, a great way to get off piste and in to the back country with minimal effort. Fernie's cat skiing is mostly on lightly wooded slopes known as 'glades' in North America, with the tree cover thickening in to belts every so often with chutes through the gaps so you'll need to be either an advanced or good intermediate ability skier. Exactly how much skiing you can expect to do will depend on the ability of the group you're in and snow and weather conditions when you hit the slopes but usually 8 to 10 runs are possible, clocking up 10 to 12 thousand feet of vertical during the day. There are three cats available, each of which can hold up to a dozen people.
Dog Sledding
Dog sledding is a wonderful experience which you'll never forget. Travelling behind a team of huskies you'll swish through the Rocky Mountains racing across alpine meadows and cedar forests. The whole family can take part and the experience is made more enjoyable still with a snack of home baking during your trip! Adults and older children will be able to try driving the sledge themselves and everyone will be welcome to give the dogs a good belly rub at the end of the ride. All in all it's an experience you'll never forget. You can enjoy either a full day or half day dog sled tour.
First Tracks
First tracks are a very special experience – get access to the mountain before everybody else and get to leave first tracks through the snow. To take part you need to sign up for first tracks the afternoon before you want to try it – ideally the day before a big snow storm is forecast, but make sure you do so promptly before the available places all go.
Ice Fishing
You can try the millennia old experience of ice fishing at Fernie. You'll fish for brook, cutthroat or rainbow trout through holes in the ice which are cut for you by ice fishing tour guides, who'll also get you to the fishing holes by four wheel drive vehicle or snowmobile. Trips last all day and along with the fishing you'll receive hot drinks and at lunchtime there'll be a hot meal cooked camping-style on site.
Kids Night Out
Twice a week (Wednesday as well as Saturday) your kids can enjoy Kids Night Out when they have loads of fun in the Childcare Centre while you can enjoy a meal, shopping or another activity knowing they're safe and having a great evening.
Activities include:
Sledging
Playing football on the snow
Arts and crafts
Storytelling evenings
Movie and music nights
Games
Snowmobiling
For something very different to downhill skiing and boarding it's great fun to go on a snowmobiling excursion out in to the wilderness. Almost any adult can ride a snowmobile with their simple controls and the tour guides are always there to help when needed, as well as leading you into the wilderness areas of the Rockies where you'll not only find great trails to whizz along but also some splendid views. There's a wide range of tours to try ranging from two hours long to all day tours. Every week on a Thursday there's a special gourmet lunch tour if you want to combine an hour of snowmobiling before stopping for a superb gourmet lunch. It gets better still because after lunch you can opt for a wonderful spa treatment or get back on your snowmobile and head back around the Island lake and the mountain before your adventure ends.
Prestige Tours organise the snowmobiling excursions and their dedicated team go that extra mile to make sure the experience is as memorable as possible for you with a top notch service and keeping tours flexible according to your preferences.
Snowshoeing
Snowshoeing is great fun and a magical experience walking over pristine powder while the guides explain how the local animals in the Rocky Mountains have evolved to surprise the extreme winter conditions. You'll be provided with a warm beverage and home-cooked baking during your hike and return feeling enriched by your experience as well as having a better understanding of winter ecology.
Stargazing Snowshoe Fondue
Snowshoeing is a wonderful experience (so long as the weather is good!) in the daytime, but on a pristine starry night it is even more special, with the winter wonderland floodlit by moonlight as you snowshoe over open meadowland. Guides will help you identify the natural fauna of the Canadian Rockies at night and the feeling will be dreamlike as you travel across the light crisp snow, identifying the constellations above and the tracks of wildlife that have walked across the land before you. The evening comes to a scrumptious end with a gorgeous chocolate fondue.
Torchlight Descent and BBQ
A wonderful evening begins with a barbecue at a site at mid-mountain after which guides take you holding torches down the Elk Run.